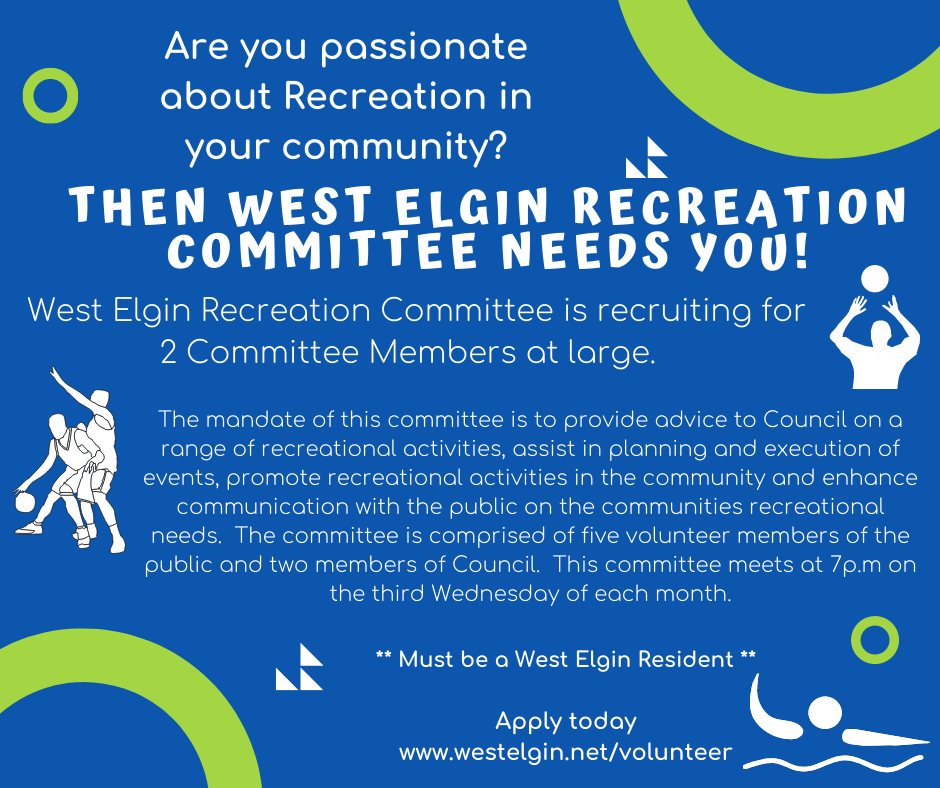 Volunteer Opportunities
West Elgin Recreation Committee Volunteer Opportunity
Are you passionate about recreation in West Elgin? Then the West Elgin Recreation Committee needs you!
The West Elgin Recreation Committee has a vacancy for 2 Committee Members at large. The mandate of this committee is to provide advice to Council on a range of recreational activities, assist in planning and execution of events, promote recreational activities in the community and enhance communication with the public on the community's recreational needs.
The Committee is comprised of 5 volunteer members of the community and two members of Council.
This committee meets the third Wednesday of every month. Volunteers need to commit to attend these meetings regularly and appointments are generally for a 4 year term.