West Elgin Community Centre
Our Arena, located at 171 Graham Street in West Lorne, has one pad of ice.
Skate sharpening is available for $5.00.
We offer space for meetings, conferences, and special events. You can also rent the ice or participate in our adult or public skating programs.
COVID-19 Update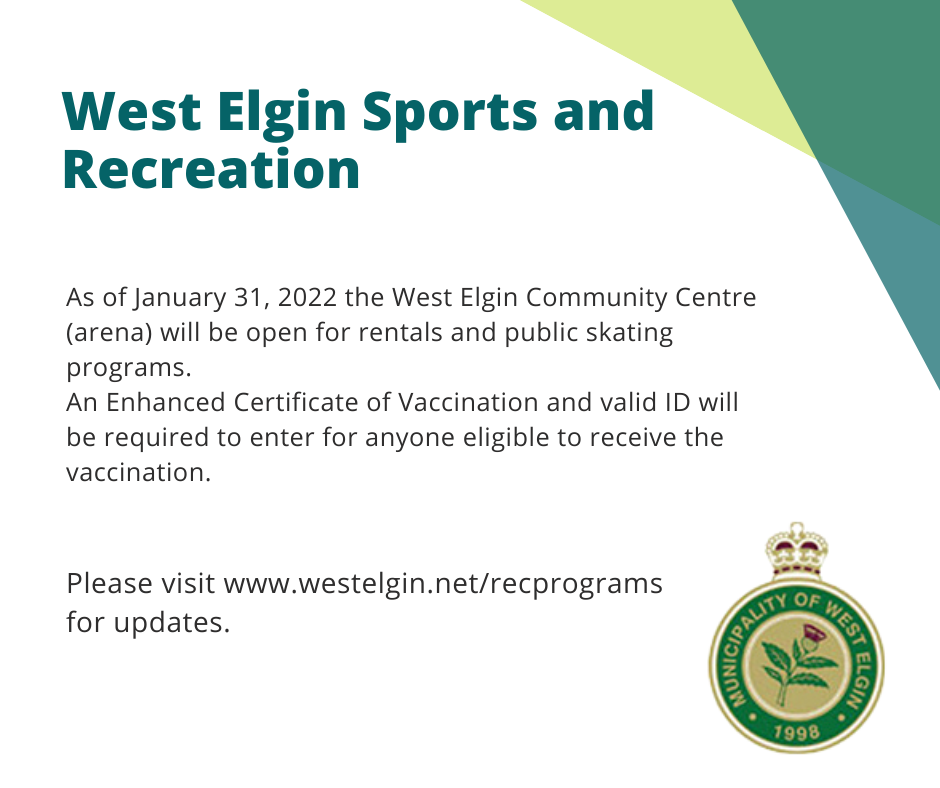 Covid-19 Enhance Vaccination Certificate
Southwestern Public Health has issued a letter of instruction regarding the status of 12-17 year old arena attendees and vaccination status. As of October 31, 2021, all persons eligible for the vaccination will be required to provide proof of vaccination or medical exemption along with valid identification. This will be required for anyone 12 years and older trying to enter all municipal recreational facilities including the West Elgin Community Centre and the Rodney Recreation Centre. Please find the attached letter of instruction and be patient with staff as we try to properly implement the new restrictions.
Public Skate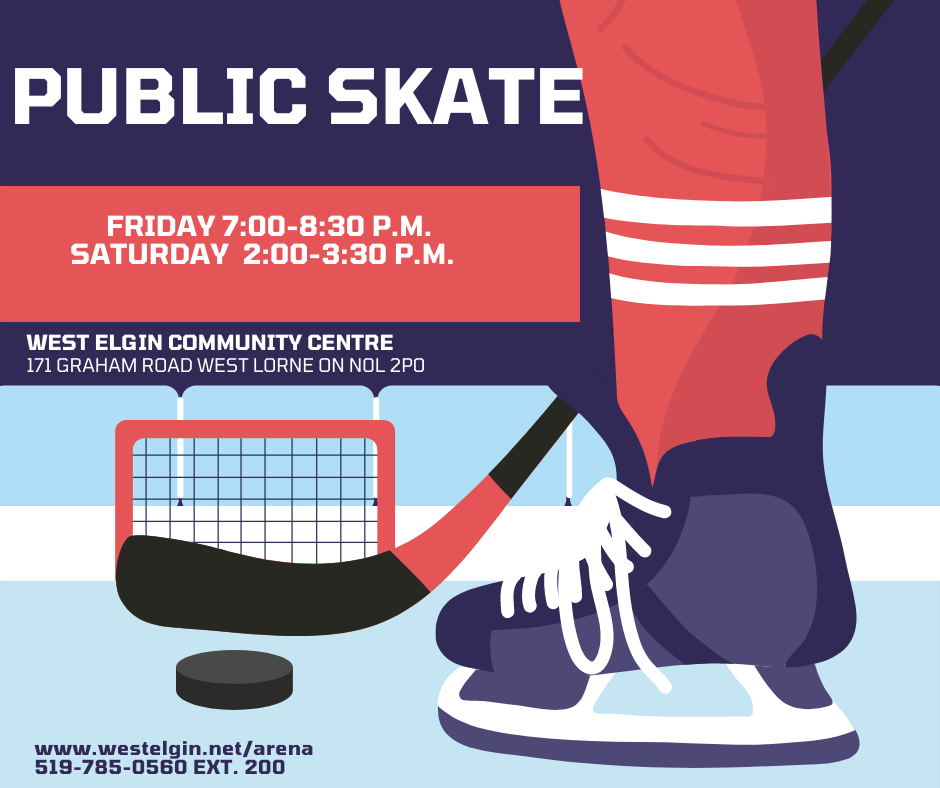 Costs $3.00 per person or $7.00 per family.
Friday Public Skate Registration
Saturday Public Skate Registration
To book ice time please visit our Rent a Facility page or phone (519)-785-0560 ext. 200 for additional rental details. Please refer to our re-opening guide for protocols involving Covid-19 and the use of our facility.
Boost your business with additional advertising. The West Elgin Community Centre provides a great advertising opportunity for local business to get their name out. For more information on this great opportunity and pricing please contact the Municipal office (519)-785-0560 ext. 200 or recreation@westelgin.net