West Elgin Community Centre
Our Arena, located at 171 Graham Street in West Lorne, has one pad of ice.
Skate sharpening is available for $5.00.
We offer space for meetings, conferences, and special events. You can also rent the ice or participate in our adult or public skating programs.
We would like to thank all the Ice Users for the 2021-2022 Ice Season. The West Elgin Community Centre is currently closed for the 2021-2022 ice season. We hope you are ready to lace up your skates for the 2022-2023 Ice season. If you would like to rent the facility during the summer please refer to our rent a facility page.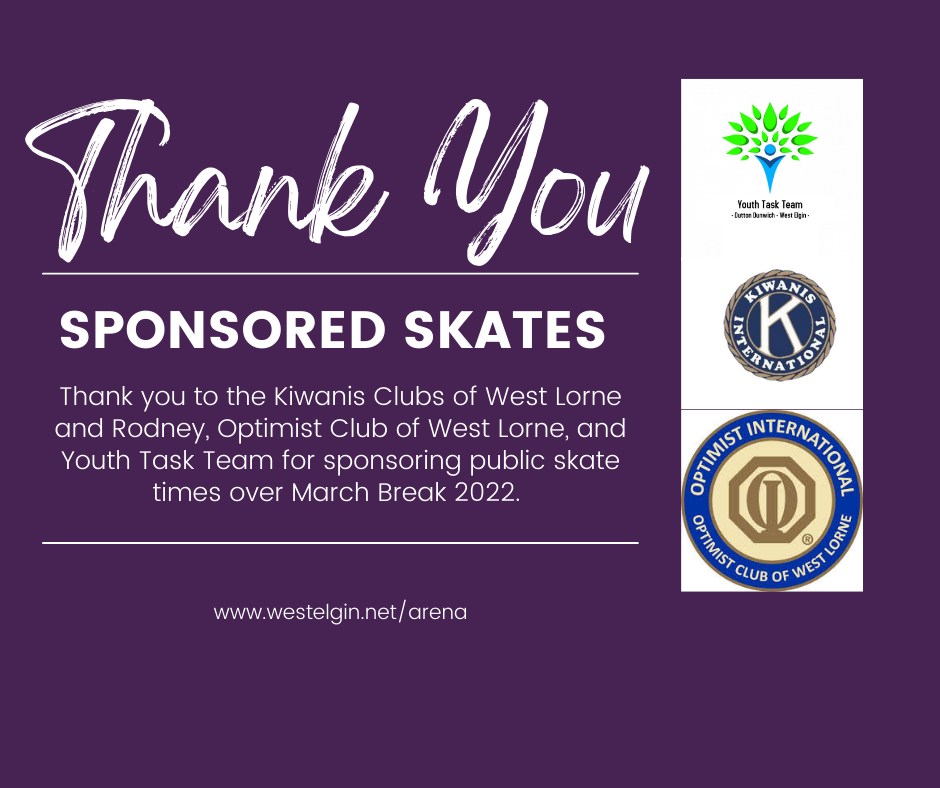 To book ice time please visit our Rent a Facility page or phone (519)-785-0560 ext. 200 for additional rental details.
Boost your business with additional advertising. The West Elgin Community Centre provides a great advertising opportunity for local business to get their name out. For more information on this great opportunity and pricing please contact the Municipal office (519)-785-0560 ext. 200 or recreation@westelgin.net