The Municipality of West Elgin encourages economic growth for our community through new business investment.
We work proactively with business, industry, government, education, and local organizations to facilitate new business investment and economic stability.
Whether you are looking at relocation or expansion opportunities, we work closely with you in maintaining utmost confidentiality throughout the entire business development process.
Partners In Local Economic Development
The Municipality of West Elgin does not have a Chamber of Commerce. Elgin County Economic Development and Tourism has all of the information and resources you will need for your new business.
‼️ Attention #ElginCounty business owners! You may be eligible to receive up to $15,000 in financial assistance. Contact Elgin County Economic Development and Tourism for more details (519) 631-1460 x137.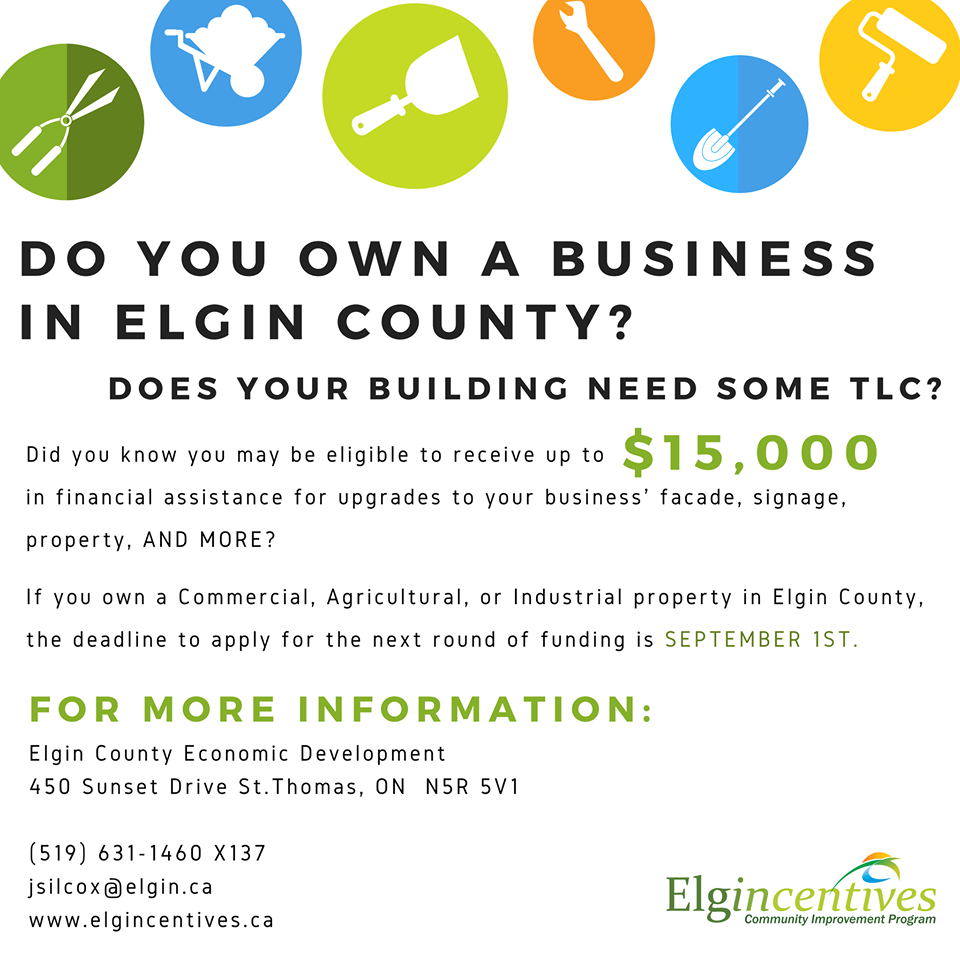 New Opportunities
Are you looking to pivot your business operations as a result of the pandemic? If so, may be the new COVID-19 Business Development Fund may be of assistance.
Elgin County Economic Development and Tourism, with the Elgin/St. Thomas Small Business Enterprise Centre, the St. Thomas Downtown Development Board and the St. Thomas Economic Development Corporation are excited to announce a new fund that will support businesses as they look to succeed in new ways as they continue to deal with this pandemic and the recovery to follow.
The intent is for this funding process to be as efficient as possible, with short turnaround times and quick answers so that interested companies may quickly make changes and allow them to generate revenue; and, in some cases, retain or hire employees. The COVID-19 Business Development Fund will provide businesses access up to $2,000 each and will focus on activities and strategies that will encourage success in these difficult times.
Applications will be accepted beginning May 1, 2020 at smallbiz@stthomas.ca. To find out more information please see the Elgin/St Thomas Small Business Enterprise Center Website, and to apply fill out their application form.
For questions: please contact the Elgin/St. Thomas Small Business Enterprise Centre and connect with Tara at smallbiz@stthomas.ca or 226.377.0064