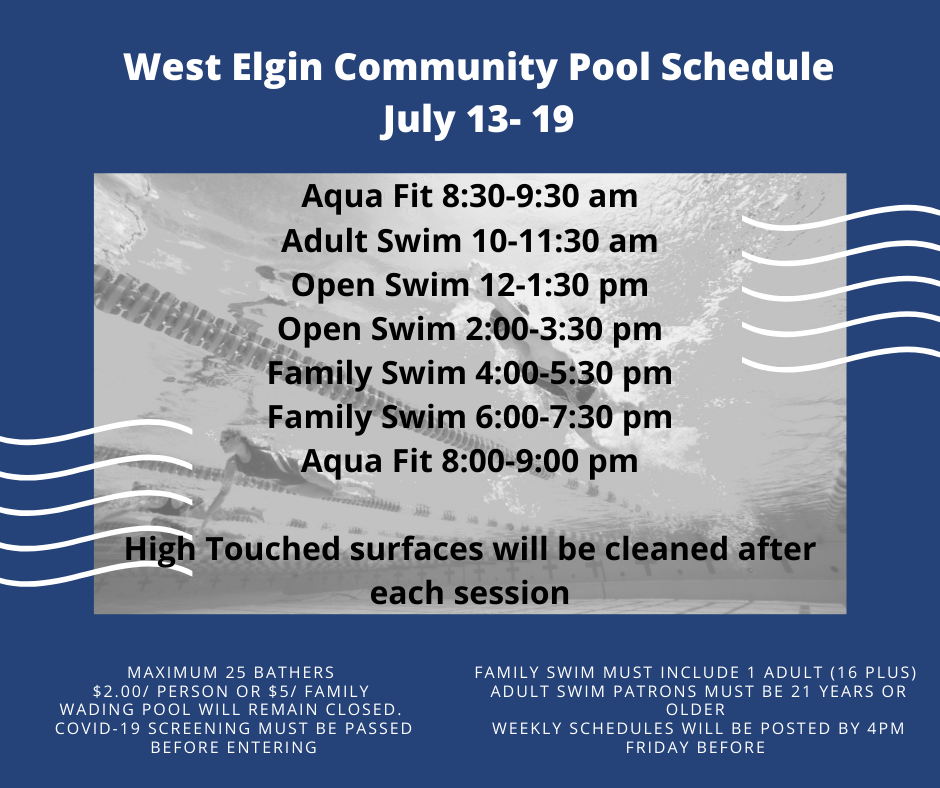 Posted on Friday, July 10, 2020 03:28 PM
Pool Schedule for the week of July 13-19, 2020.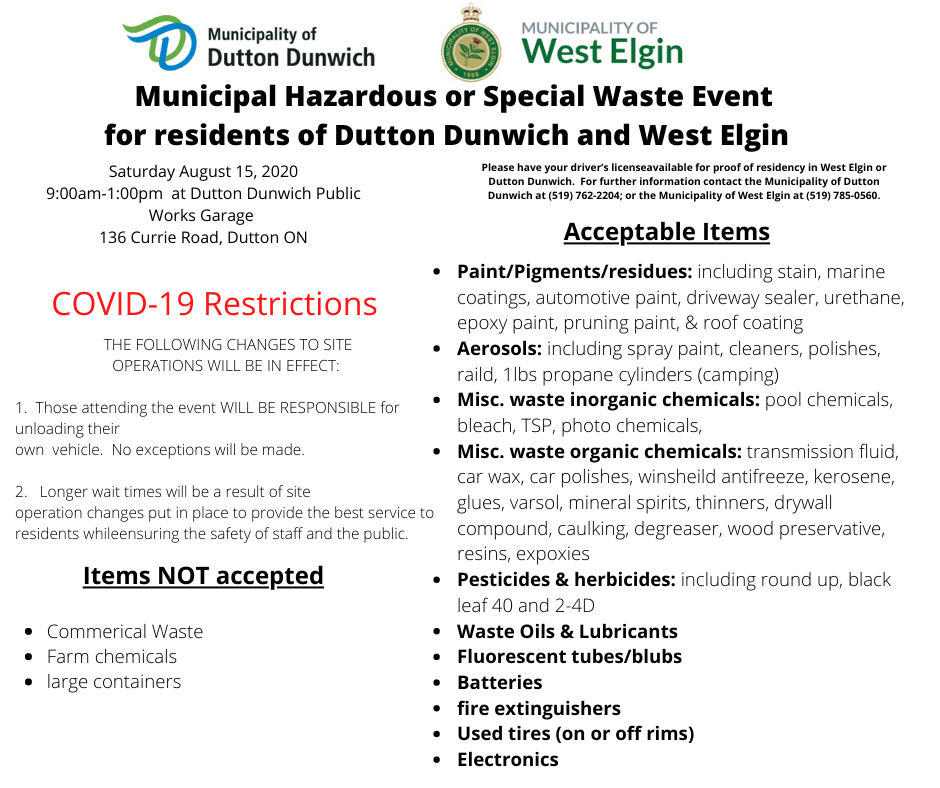 Posted on Wednesday, July 08, 2020 04:14 PM
MUNICIPAL HAZARDOUS or SPECIAL WASTE EVENT (FORMERLY HOUSEHOLD HAZARDOUS WASTE) FOR RESIDENTS OF DUTTON DUNWICH and WEST ELGIN
SATURDAY AUGUST 15, 2020
9:00 am – 1:00 pm
DUTTON DUNWICH PUBLIC WORKS GARAGE, 136 CURRIE ROAD, DUTTON, ON
ACCEPTABLE ITEMS:
Paint/pigments/coating residues: including stain, marine coatings, automotive paint, driveway sealer, urethane, epoxy paint, pruning paint, roof coating
Aerosols: including spray paint, cleaners, polishes,...
Posted on Tuesday, July 07, 2020 09:57 AM
Reminder fires are not permitted on the beaches in West Elgin. Please call 911 if you see a fire on the beach.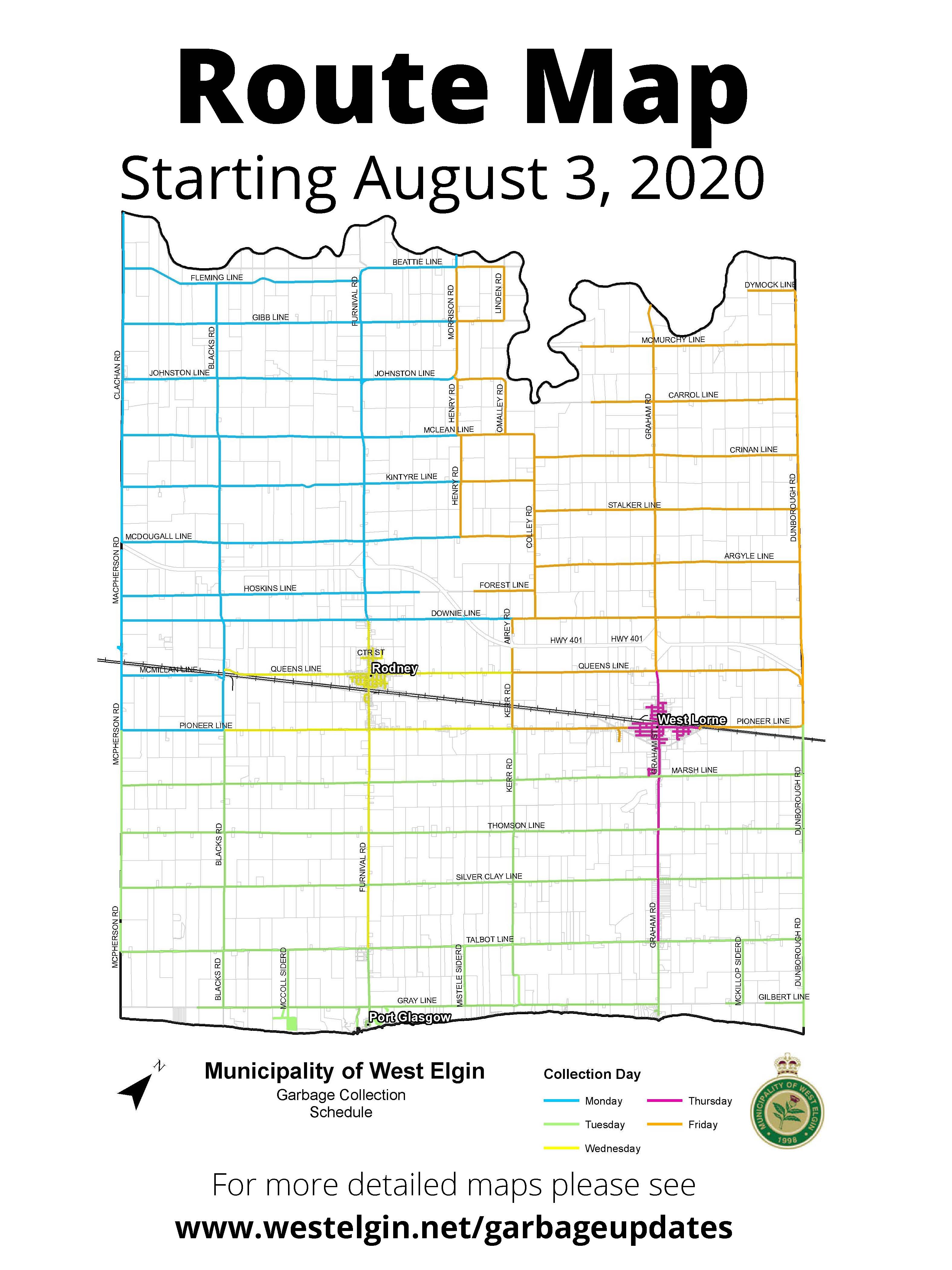 Posted on Tuesday, July 07, 2020 09:41 AM
Curbside collection of garbage and recycling is being expanded to all rural areas within the Municipality of West Elgin starting August 3, 2020. For more information please check out www.westelgin.net/garbageupdates.
Posted on Monday, July 06, 2020 08:35 AM
Every year for the last 31 years Town Crier Dave Phillips has cried a greeting to the people of the County of Elgin on July 1, Canada Day. This year all Canada Day celebrations were cancelled due to the COVID19 pandemic. Some businesses have begun opening but with restrictions. David wanted to do his part to carry on his Canada Day tradition and support our communities.
Dave cried a Canada Day greeting and presented certificates to each community. The certificate entitles the bearer to a cry for...