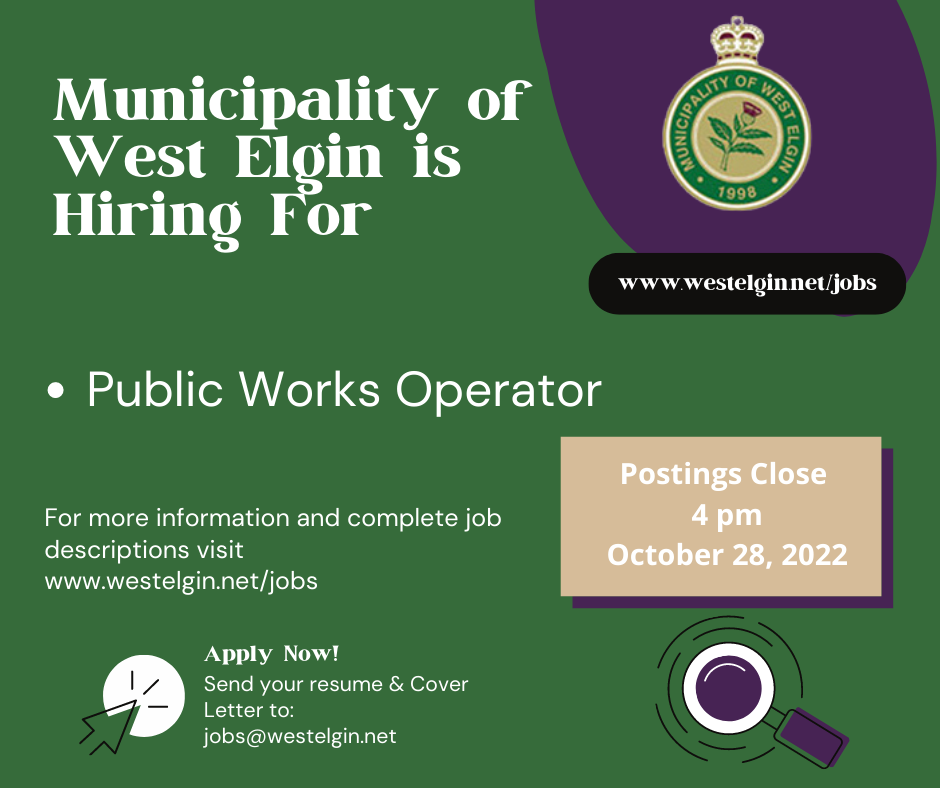 Posted on Friday, October 14, 2022 03:33 PM
The Municipality of West Elgin has immediate opening for a Public Works Operator. Postings close at 4 pm on October 28, 2022. For more information and to see the complete job description please visit our website: www.westelgin.net/jobs
To apply for these positions please submit a resume and cover letter to jobs@westelgin.net

Posted on Friday, October 07, 2022 12:19 PM
Check out the Council Highlights from the Council meeting on October 6, 2022.
Video of the meeting can be viewed here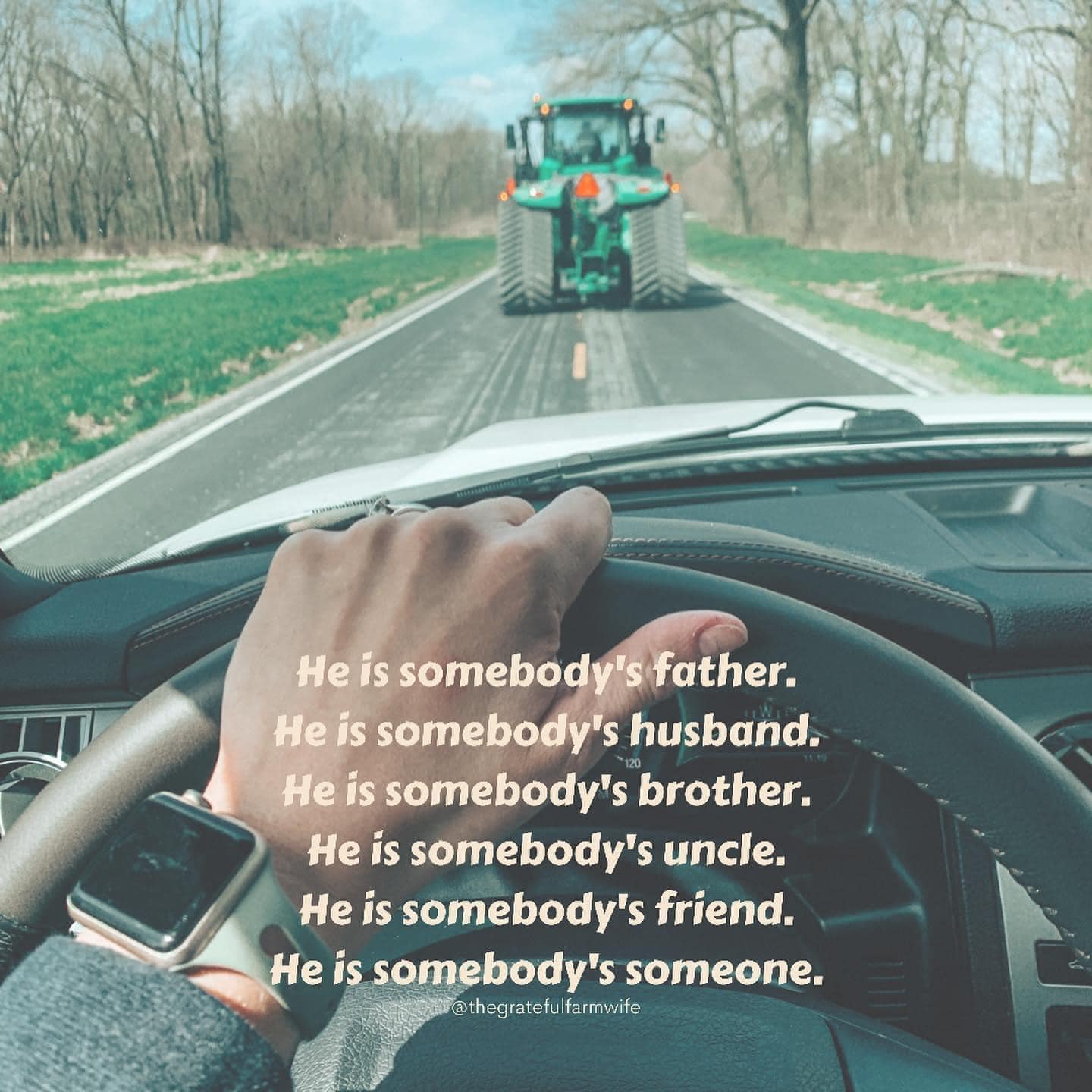 Posted on Wednesday, October 05, 2022 10:20 AM
Reminder Fall Harvest is here.
That tractor.
That semi.
That combine.
That farmer driving all of those things...
that farmer can't see you!

Farm equipment is big and the blind spots are REAL.

That farmer doesn't want to make you late and sure as heck doesn't want to get in an accident with you.

So slow down.

And pass with care.

And ALWAYS stop at the corners.

Harvest is here and there will be more and more semi and equipment traffic on the roads. I promise that farmer will get out of your way as soon as there's...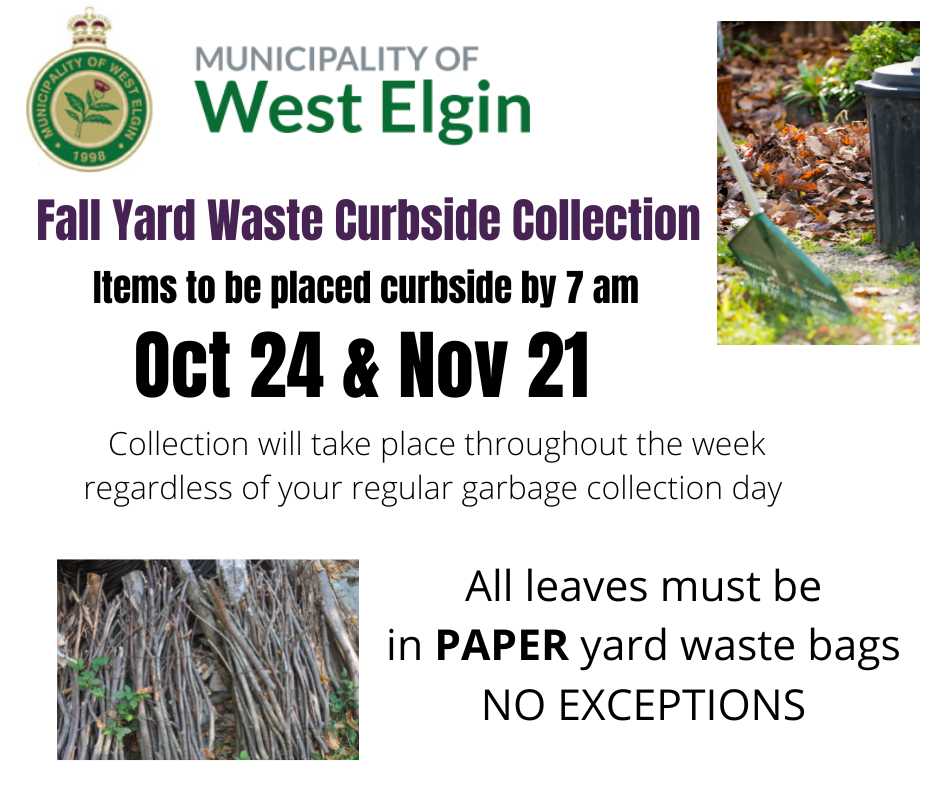 Posted on Tuesday, October 04, 2022 09:12 AM
Fall Yard Waste Curbside Collection will begin on October 24 & again on November 21. Please ensure all leaves are in PAPER bags. Leaves in plastic bags WILL NOT be collected. Please have curbside by 7 am and collection will take place throughout the week, regardless of your regular collection day.