Getting ready to start your next building or demolition project in the Municipality of West Elgin? Make sure that you have an approved permit to avoid any delays or costly fees.
Permit Fees can be found as part of our Fees and Charges By-law
Apply for your Permit Online!
The Municipality of West Elgin is pleased to offer residents, builders and the business community Cloudpermit - an online system to apply and track your building permits. Building permit applications must be obtained through Google Chrome, Safari or Firefox.
The Cloudpermit building permit system allows you to apply for and to see the status of your application anywhere, at any time. You can start an application and finish it later, and receive email updates on the status of your permit application. You can even request building inspections.
To get started, click the button below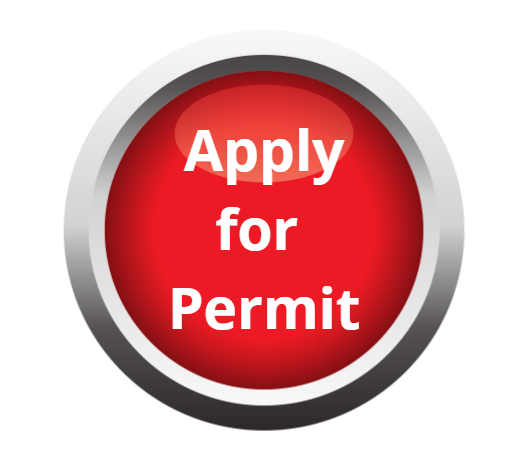 Information on how to use Cloudpermit can be found in the Cloudpermit Guide below:

Starting a demolition project?
You can use our Guide to Completing a Demolition Permit, which also includes the required application.
Depending on the type of project, we also have guides available to help you with your application:
Sign Permits
You need to apply for a sign permit for ground signs and wall signs. See our Sign Permit Submission Guide for more information. Submit your application via the Cloud Permit the same way you apply for a building permit.
Information
We review applications for compliance with the Ontario Building Code and applicable laws. If your application is incomplete, it will delay permit processing time. We will identify any missing requirements during our review and summarize permit fees, as per our Building Fees and Charges.
To download and print the Application to Construct or Demolish please click on the button below: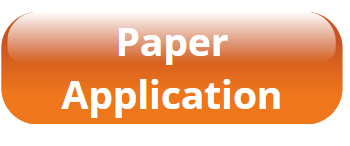 Due to COVID-19 Pandemic there are new guidelines for all Building Permit applications.
Before you start
Make sure to include the names, addresses, and phone numbers of the owner or authorized agent as well as the builder, demolition contractor, or wrecker.
We issue permits when our review is complete and you have paid the required fees. At this point, construction may begin and inspections are scheduled. You cannot start construction until we have issued your permit. It is your responsibility to call the Building Inspector for the required inspections, which are noted on the building permit.
​Residential applications
If you are submitting a residential application, make sure to include:
Building Permit Application, including Schedule 1 Designer Information.
EEDS-Performance or EEDS-Prescriptive Energy Efficiency Design Summary Form.
Owner's Authorization Form (if you are not the owner).
For projects with new on-site sewage systems, please complete Schedule 2.
Include two copies of each of the following drawings and information:
Construction drawings, including: foundation plan, floor plans, elevations, wall sections, and cross sections.
Site plan that shows location of the building from property lines.
Site-specific Grading Plan designed and stamped by a Professional Engineer or Ontario Land Surveyor.
Heat Loss and Heat Gain Summary including Duct Design by a qualified designer.
Engineered Roof Truss Design and Layout.
Engineered Floor System Layout including any engineered beams (LVL, PSL, Paralam).
Industrial, commercial and institutional applications
If you're submitting an industrial, commercial and institutional application, please include:
Building Permit Application including Schedule 1 Designer Information.
OBC Data Matrix.
General Review Commitment Form.
SB-10 Form.
Owner's Authorization Form (if you are not the owner).
For projects with new on-site sewage systems, complete Schedule 2.
Include two copies of each of the following drawings and information:
Architectural Drawings and Structural Drawings designed by a qualified professional (BCIN, P. Eng., Arch., C.E.T. etc.).
Plumbing, mechanical, and electrical drawings prepared by a professional engineer.
Project specifications (i.e., architectural, plumbing, mechanical, and electrical).
Kitchen Exhaust Design (NFPA 96) prepared by a professional engineer, if applicable.
Data Matrix prepared by qualified designer or architect.
Sprinkler Drawings and Hydraulic Calculations, if applicable.
Other approvals
Approvals from other agencies may be required before we can process and issue a building permit. Please ensure all other required approvals are complete, such as Conservation Area permits, Planning Approvals, Nutrient Management Plans or Strategies, etc.
Do I need a building permit?
Under the Ontario Building Code Act, you must have an approved building permit for the construction of a new building or addition, change of use, or if you are altering any building or structure with a building area of over 10 m2.
Common projects
Some common projects that need a permit include:
Demolition;
Adding an attached and detached garage or shed;
Installing solid-fuel appliances like woodstoves and wood burning fireplaces;
Adding sunrooms, solariums, and porches;
Repairing structural foundations and installing of foundation drainage systems;
Adding a new, private on-site sewage system, including grey water systems and holding tanks;
Repairing or replacing a septic system or leaching bed;
Connecting a private septic system to a municipal sewer and decommissioning a septic tank;
Change of Use (i.e. office use to retail use);
Structures that support a wind turbine generator with a rated output of more than 3 kilowatts;
Solar arrays, solar collector systems, and solar hot water systems mounted on a roof;
Livestock and equipment storage buildings;
Silos and grain bins;
Manure storage structures (excluding earthen structures);
Riding arena;
Fabric-type structures.
Installing or modifying life safety or fire suppression systems such as fire alarms, sprinklers, standpipe or fixed extinguishing systems, requires a permit. This includes commercial kitchen exhaust hoods and installing electromagnetic locking devices.
Decks
You need a permit for decks that are:
Adjacent to or attached to the house, and its walking surface is more than 600 millimetres (24 inches) above the adjacent grade;
Elevated and providing principal access to a building;
Independent from the house and has a walking surface greater than 10 m2 (108 square feet) in area and its walking surface is more than 600 millimetres (24 inches) above the adjacent grade.
Interior and exterior alterations
A permit is required for interior and exterior alterations, including:
Adding or removing walls, or a new opening in bearing walls;
Finishing a basement and/or adding a bedroom in a finished basement;
One- or two-storey additions;
Adding new windows where none existed before;
Enlarging or relocating a window or a door;
Adding new plumbing (e.g., drains, waste or vents);
Installing a backflow prevention device.
Projects that do not require a permit
Projects that do not require a permit include:
Replacing or installing asphalt shingles on a roof;
Minor roof sheathing repairs;
Repointing brick veneer;
Damp-proofing of a basement;
Replacing siding on a house;
Replacing a window or a door (if same size or smaller opening);
Kitchen or bathroom cabinets;
New flooring;
Installing air conditioning units;
Replacing an existing furnace;
Fences that do not enclose a pool;
Pool heaters;
Painting or decorating.
Shed that are 15 m2 or less in gross area, are not more than one storey in building height, are not attached to a building or any other structure, do not have plumbing and are used only for storage purposes ancillary to a principal building on the lot, do not require a building permit; however, their placement must still meet zoning requirements.
Corey Pemberton
Chief Building Official
West Elgin Municipality
P. 519-671-8936
F. 519-785-0644
Sandy Lale
Deputy Chief Building Official
West Elgin Municipality
P. 519-671-4150