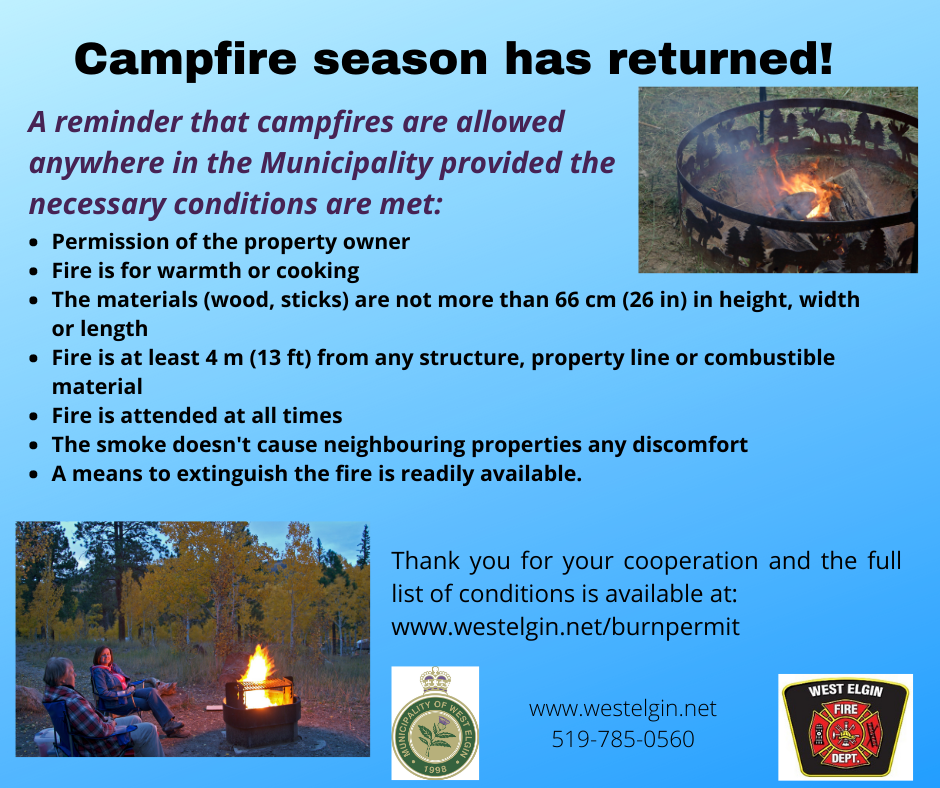 Posted on Friday, May 07, 2021 10:01 AM
Campfire Season has returned! Campfire season has returned!
A reminder that campfires are allowed anywhere in the municipality provided the necessary conditions are met which include:
• Permission of property owner
• Fire is for warmth or cooking
• The materials (wood, sticks) are not more than 66 cm (26 in) in height, width, or length
• Fire is at least 4 m (13 ft) from any structure, property line or combustible material
• Fire is attended at all times
• The smoke doesn't cause neighbouring properties...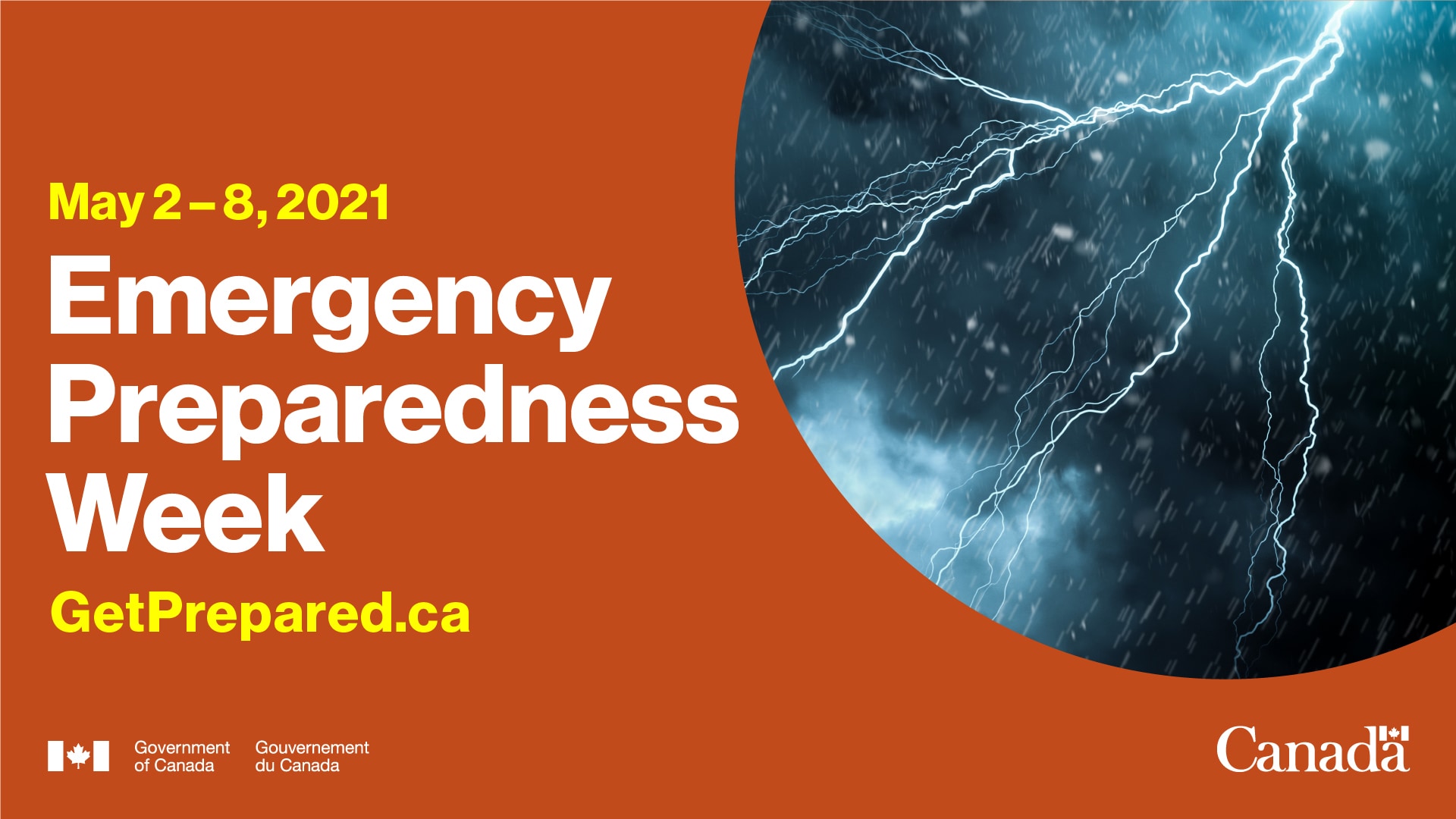 Posted on Thursday, May 06, 2021 09:56 AM
Using Technology During a Disaster
We rely on technology more and more to keep in touch with our family, friends, and colleagues with a click of a button. But what happens in the event of a major emergency? Suddenly these tools can become vital in helping you and your family deal get in touch and stay informed. So here are some tips on the use of technology in an emergency:
If possible, use non-voice channels like text messaging, email or social media. These use less bandwidth than voice communications...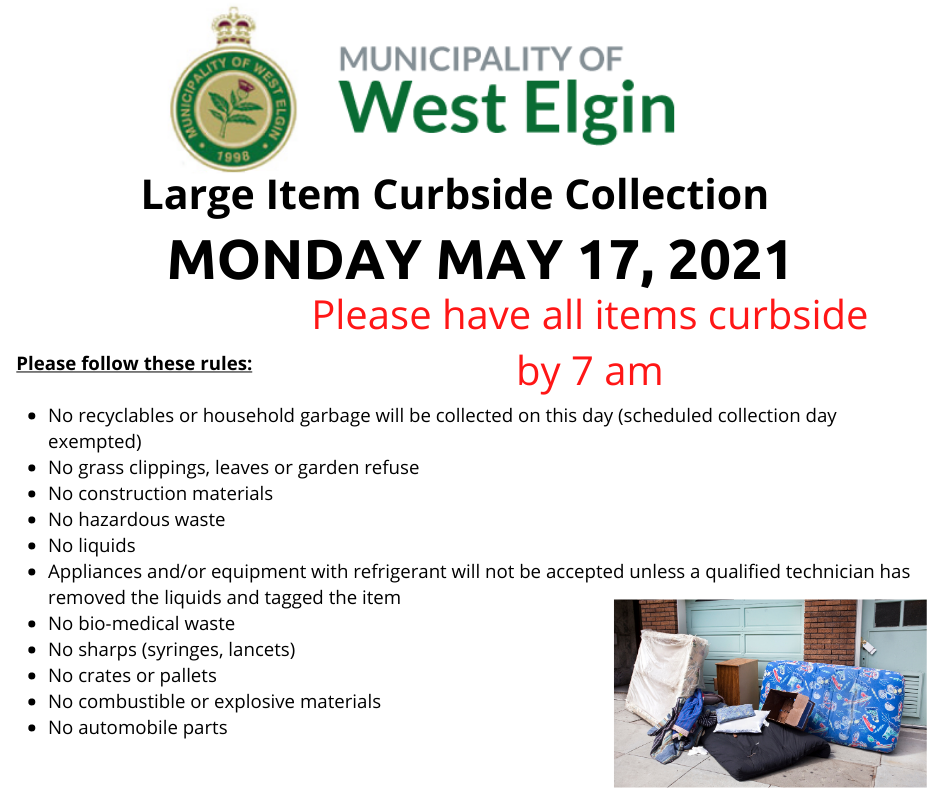 Posted on Wednesday, May 05, 2021 10:22 AM
Large Item Curbside Collection Day - May 17, 2021
Please have any lose items bundled/packaged together and at the curb by 7:00 a.m. on Monday May 17th
Please follow these rules:
No recyclables or household garbage will be collected on this day (unless its your scheduled collection day)
No grass clippings, leaves or garden refuse
No construction materials
No hazardous waste
No liquids
Appliances and/or equipment with refrigerant will not be accepted unless a qualified technician has removed...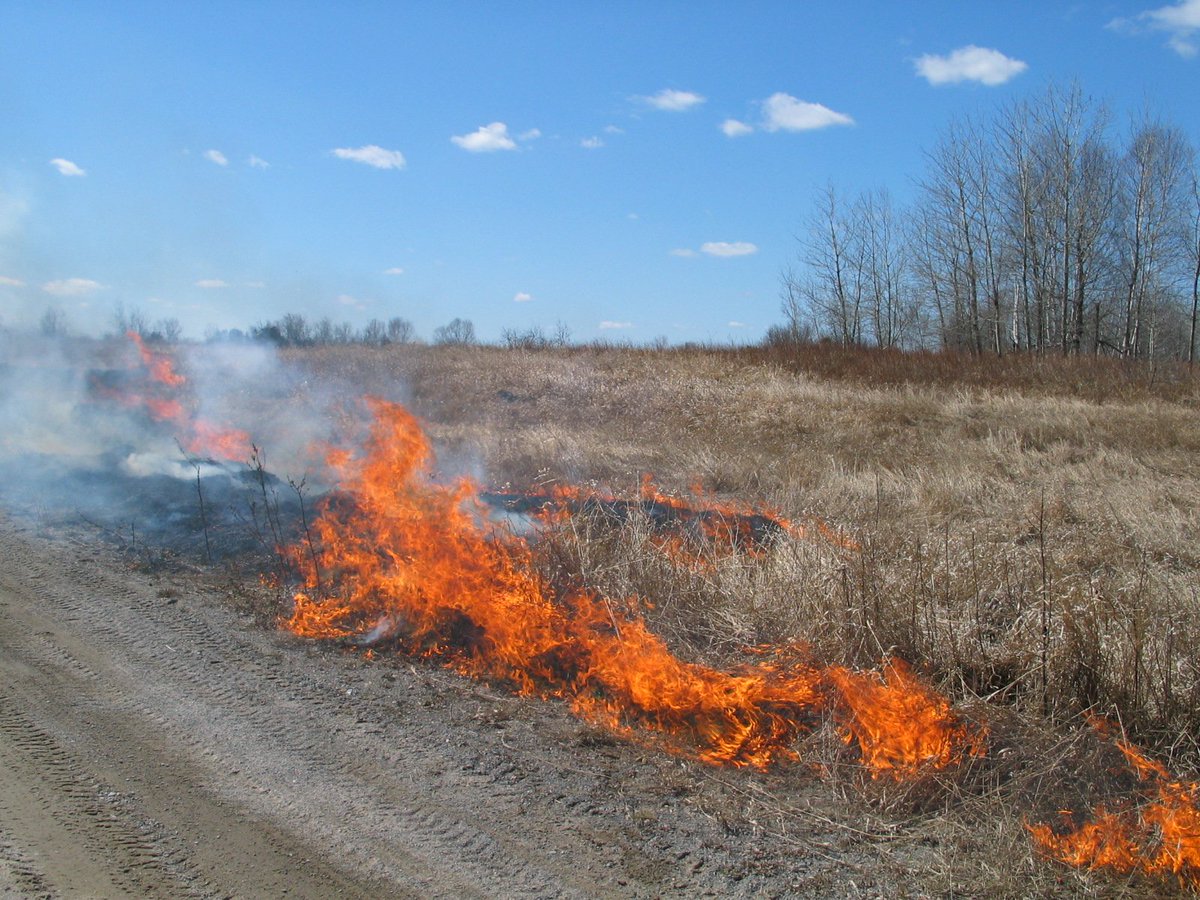 Posted on Monday, April 12, 2021 10:12 AM
A reminder from the West Elgin Fire Department.....
.....for residents to be cautious when conducting open burning. Despite some recent rains conditions are still dry for April and there have been several grass fires recently, which can spread quickly to nearby buildings and trees.
All open burns must abide by the conditions listed on the burn permit, and permits are available through the Municipal website at no charge.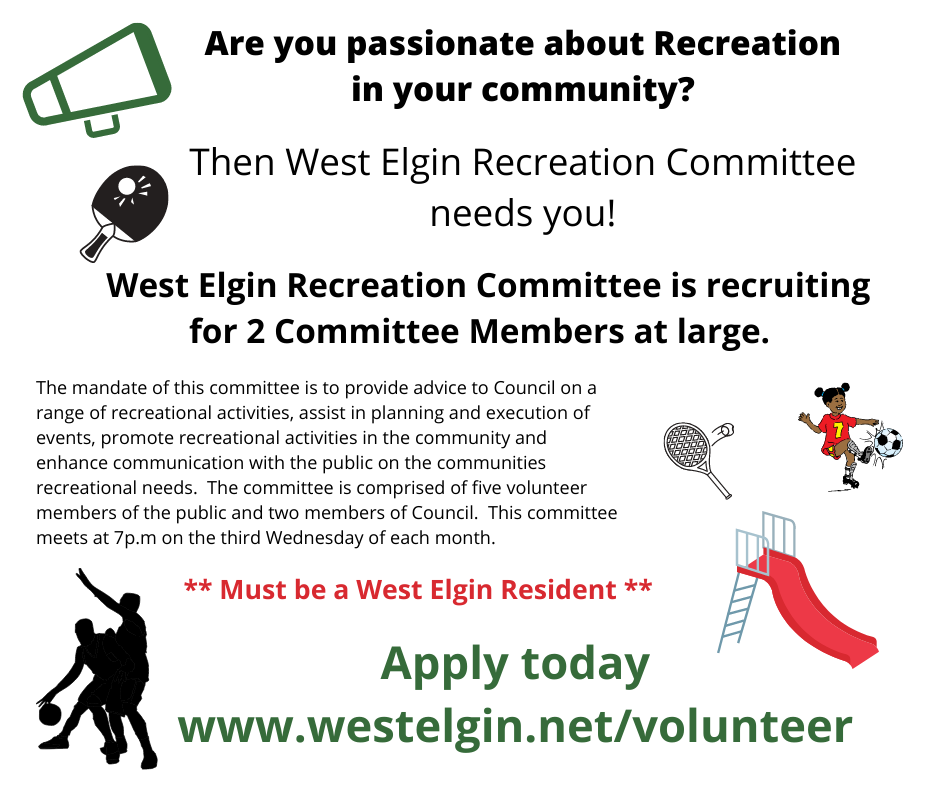 Posted on Wednesday, March 31, 2021 09:27 AM
Recreation Committee Members Wanted
West Elgin Recreation Committee has openings for 2 committee members at large. Meetings are held the third Wednesday of each month. This volunteer committee provides advice to Council on a range of recreational activities, assists in planning and execution of events, promotes recreational activities in the community and enhances communication with the public on the communities recreational needs. If you are interested please fill out the application...