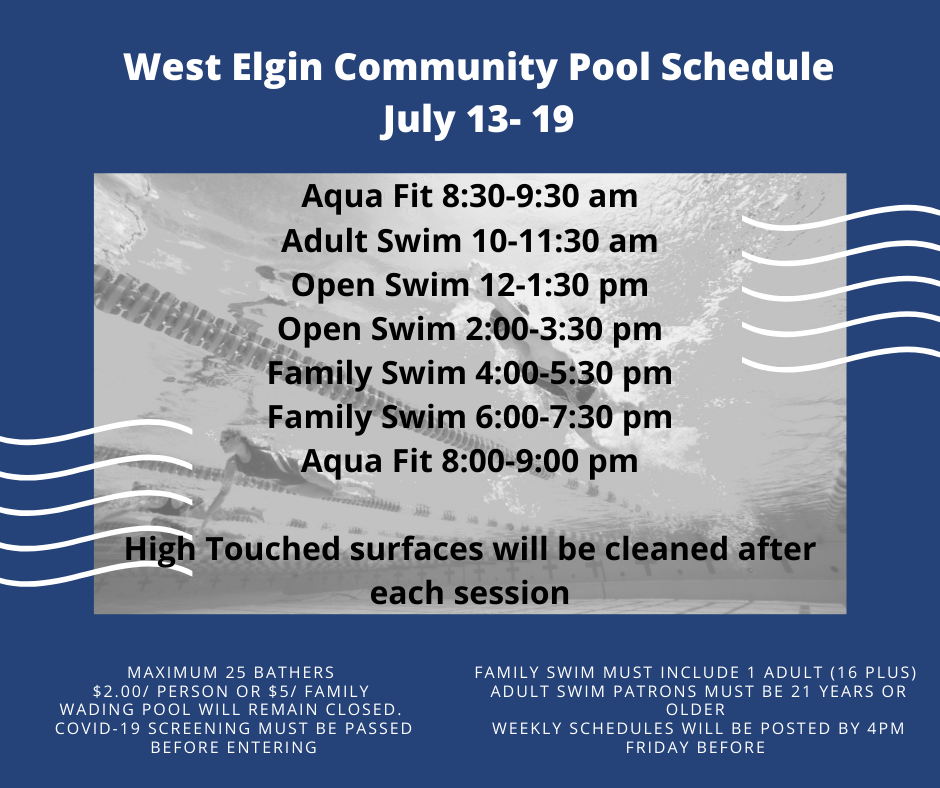 Posted on Friday, July 10, 2020 03:28 PM
Pool Schedule for the week of July 13-19, 2020.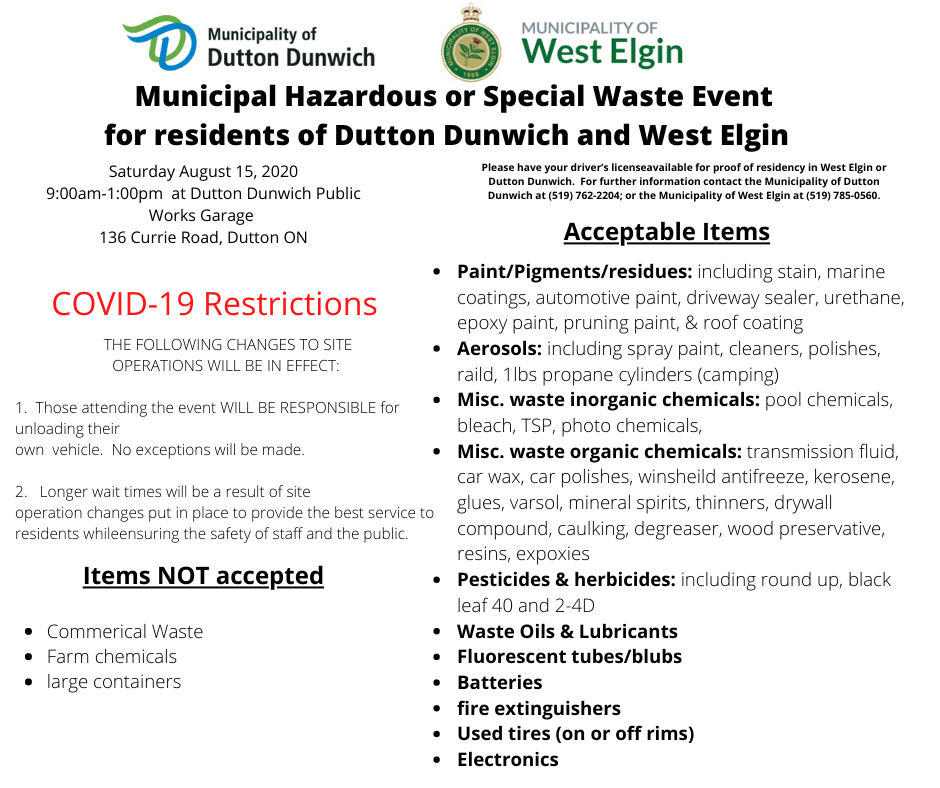 Posted on Wednesday, July 08, 2020 04:14 PM
MUNICIPAL HAZARDOUS or SPECIAL WASTE EVENT (FORMERLY HOUSEHOLD HAZARDOUS WASTE) FOR RESIDENTS OF DUTTON DUNWICH and WEST ELGIN
SATURDAY AUGUST 15, 2020
9:00 am – 1:00 pm
DUTTON DUNWICH PUBLIC WORKS GARAGE, 136 CURRIE ROAD, DUTTON, ON
ACCEPTABLE ITEMS:
Paint/pigments/coating residues: including stain, marine coatings, automotive paint, driveway sealer, urethane, epoxy paint, pruning paint, roof coating
Aerosols: including spray paint, cleaners, polishes,...
Posted on Tuesday, July 07, 2020 09:57 AM
Reminder fires are not permitted on the beaches in West Elgin. Please call 911 if you see a fire on the beach.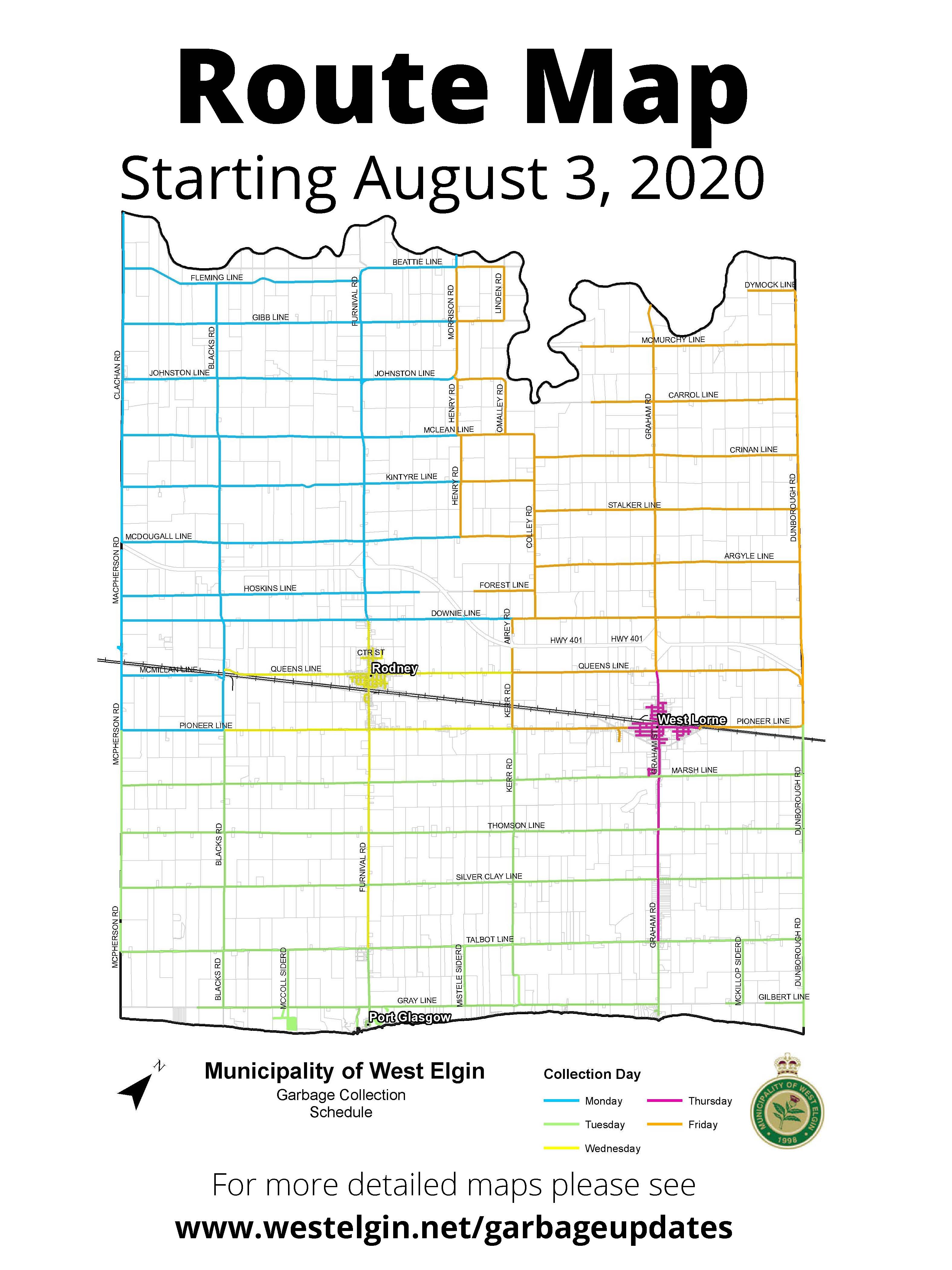 Posted on Tuesday, July 07, 2020 09:41 AM
Curbside collection of garbage and recycling is being expanded to all rural areas within the Municipality of West Elgin starting August 3, 2020. For more information please check out www.westelgin.net/garbageupdates.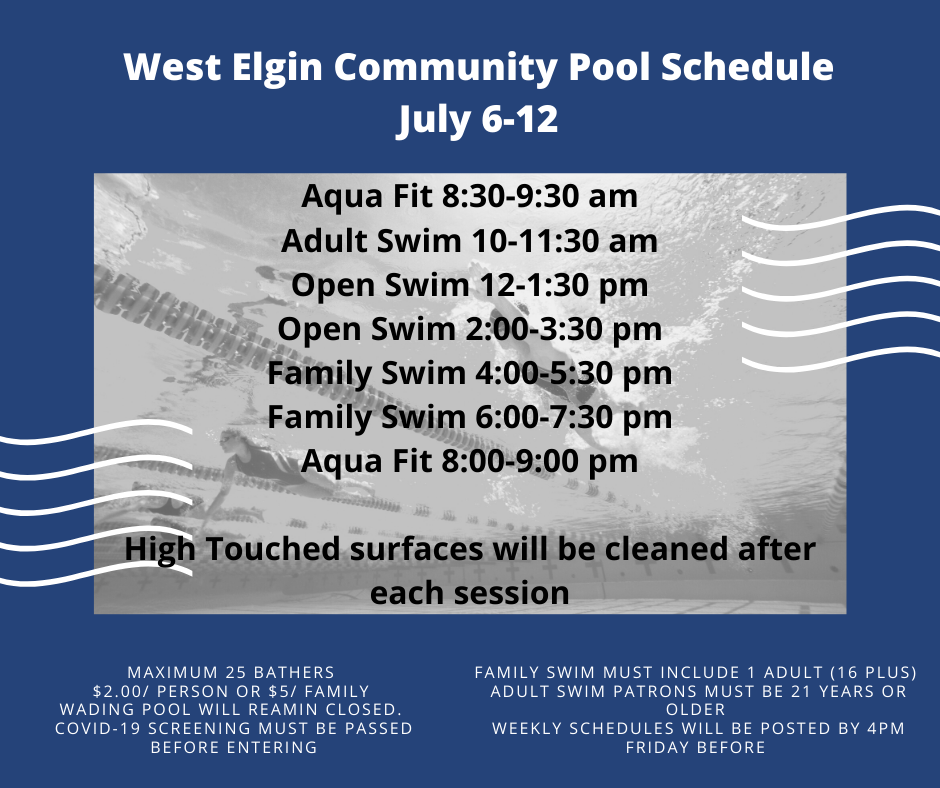 Posted on Friday, July 03, 2020 02:23 PM
West Elgin Community Pool has released the schedule for the week of July 6.