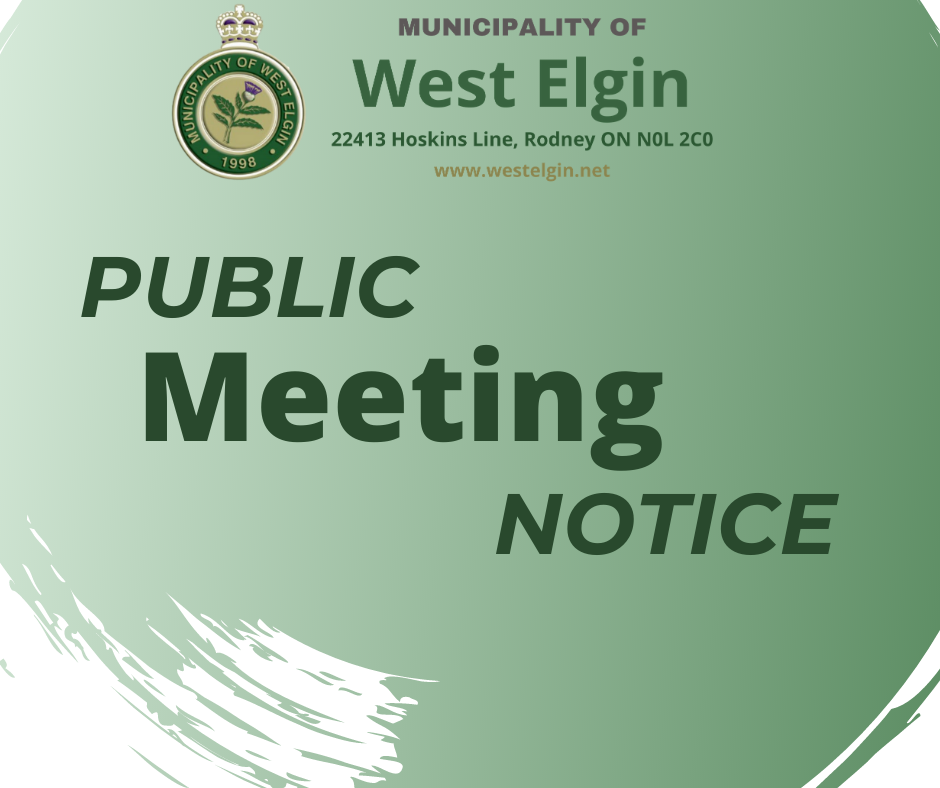 Posted on Thursday, April 21, 2022 04:16 PM
Notice of Public Meeting Concerning a Zoning By-law Amendment being held on Thursday, May 12, 2022 not before 10:00 a.m. for D14 05-2022 located at the corner of Graham Street and Munroe Street, West Lorne.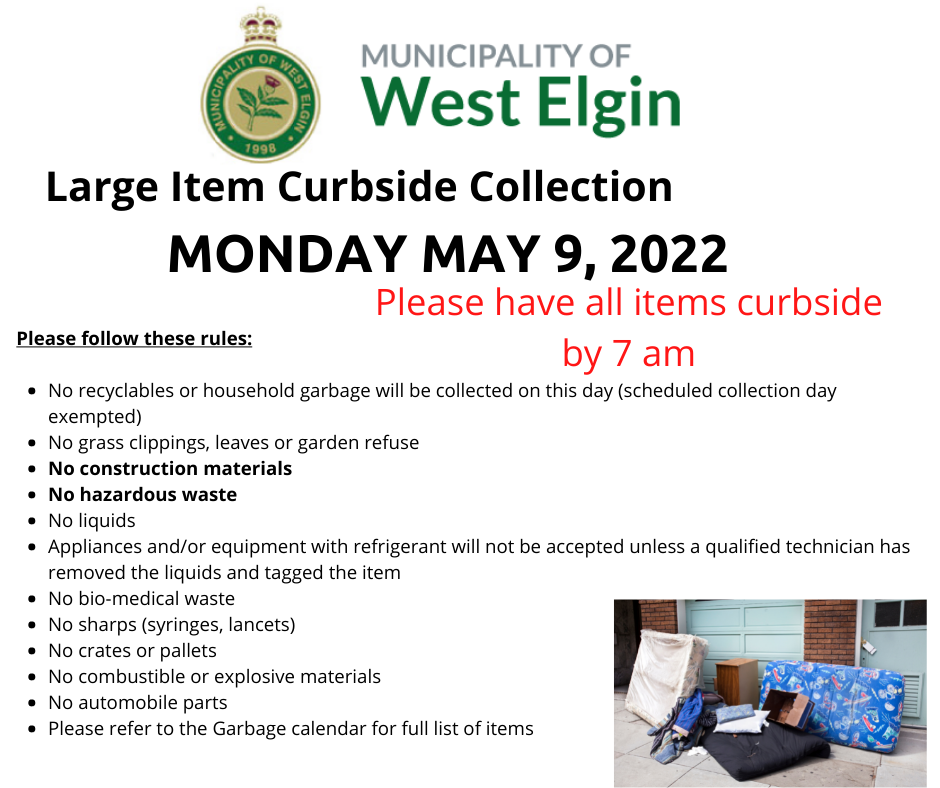 Posted on Thursday, April 14, 2022 07:21 PM
Large item curbside collection on Monday May 9, 2022.
All items must be curbside by 7a.m.
More information can be found at www.westelgin.net/garbage
Posted on Thursday, April 14, 2022 07:14 PM
Spring Yard Waste Clean Up Monday May 16, 2022.
Please have all items curbside by 7:00 a.m.
All leaves must be in Paper yard waste bags. No Exceptions.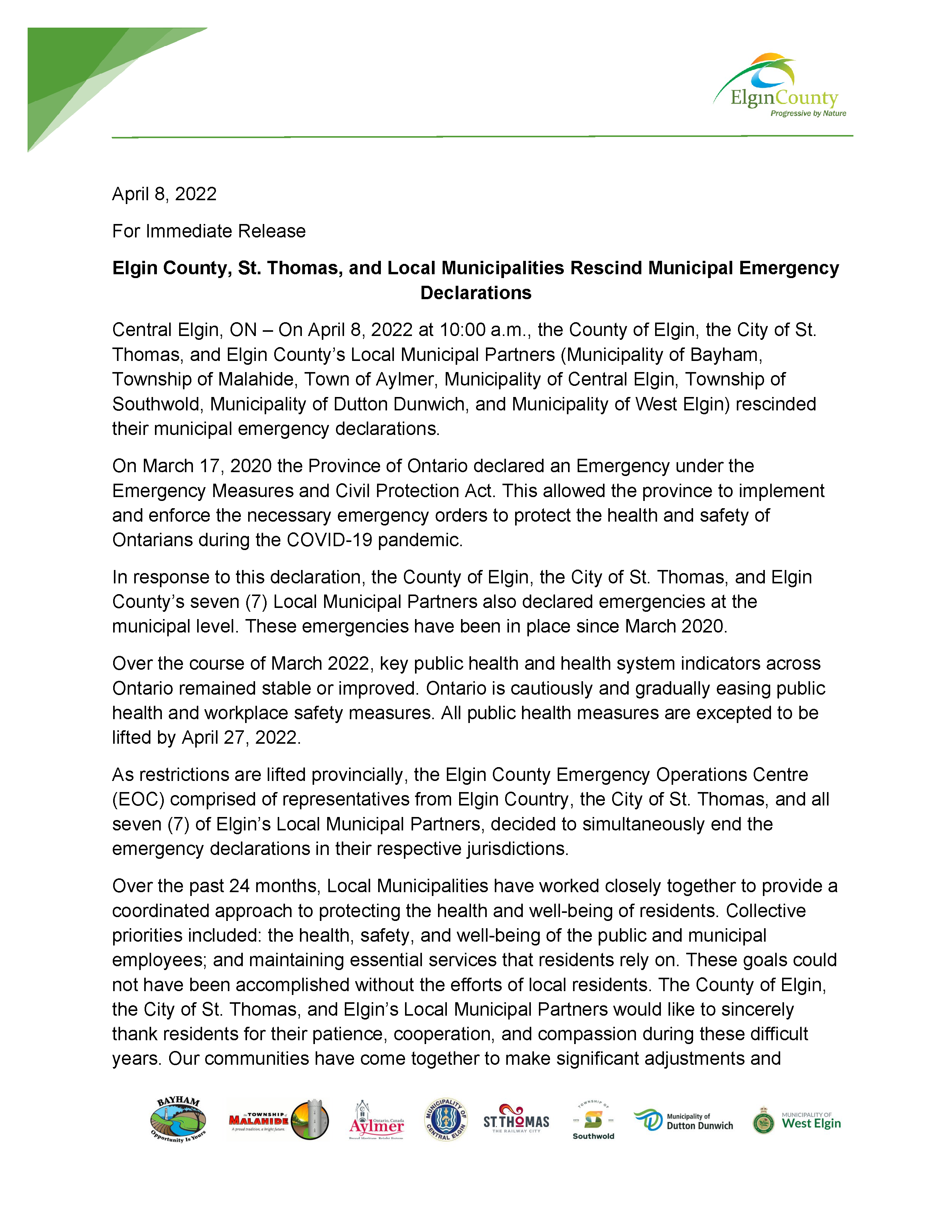 Posted on Friday, April 08, 2022 10:01 AM
April 8, 2022
For Immediate Release
Elgin County, St. Thomas, and Local Municipalities Rescind Municipal Emergency Declarations
Central Elgin, ON – On April 8, 2022 at 10:00 a.m., the County of Elgin, the City of St. Thomas, and Elgin County's Local Municipal Partners (Municipality of Bayham, Township of Malahide, Town of Aylmer, Municipality of Central Elgin, Township of Southwold, Municipality of Dutton Dunwich, and Municipality of West Elgin) rescinded their municipal emergency declarations.
On...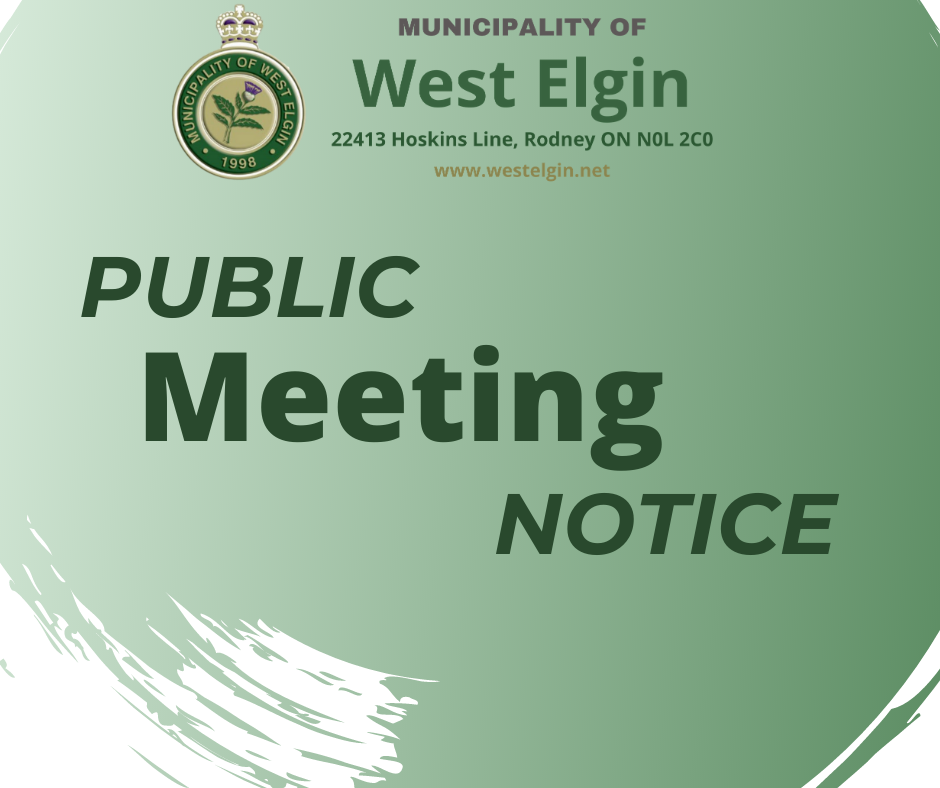 Posted on Thursday, April 07, 2022 03:39 PM