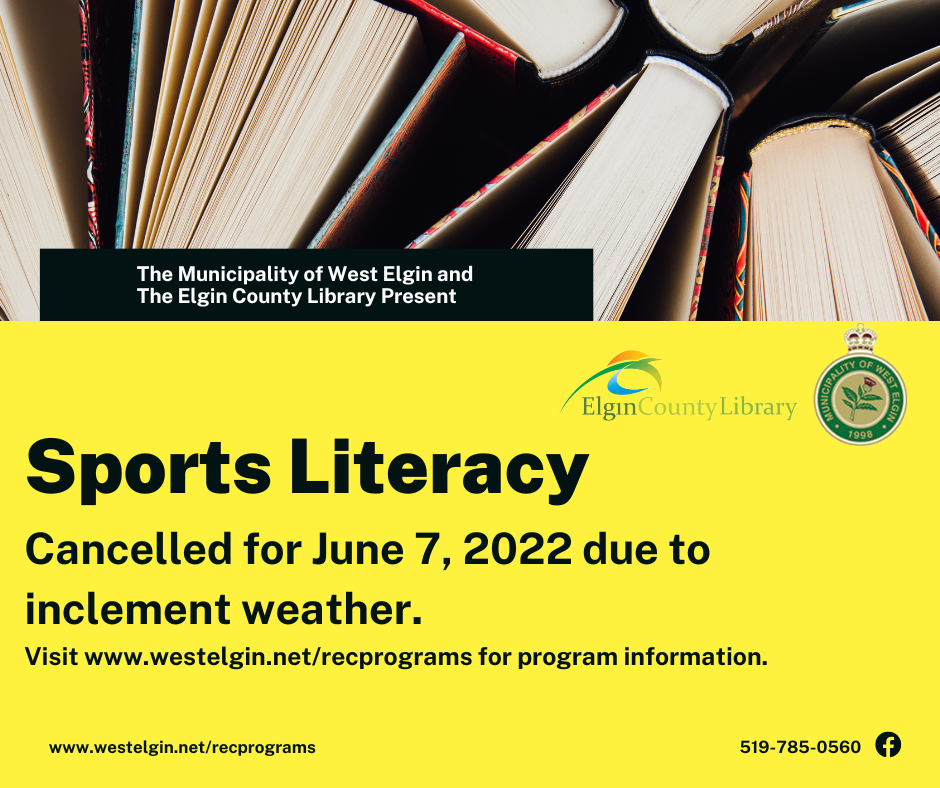 Posted on Tuesday, June 07, 2022 09:21 AM
The Sports Literacy Program scheduled for June 7, 2022 has been cancelled due to inclement weather. Please visit the Municipal Website for further updates on programs.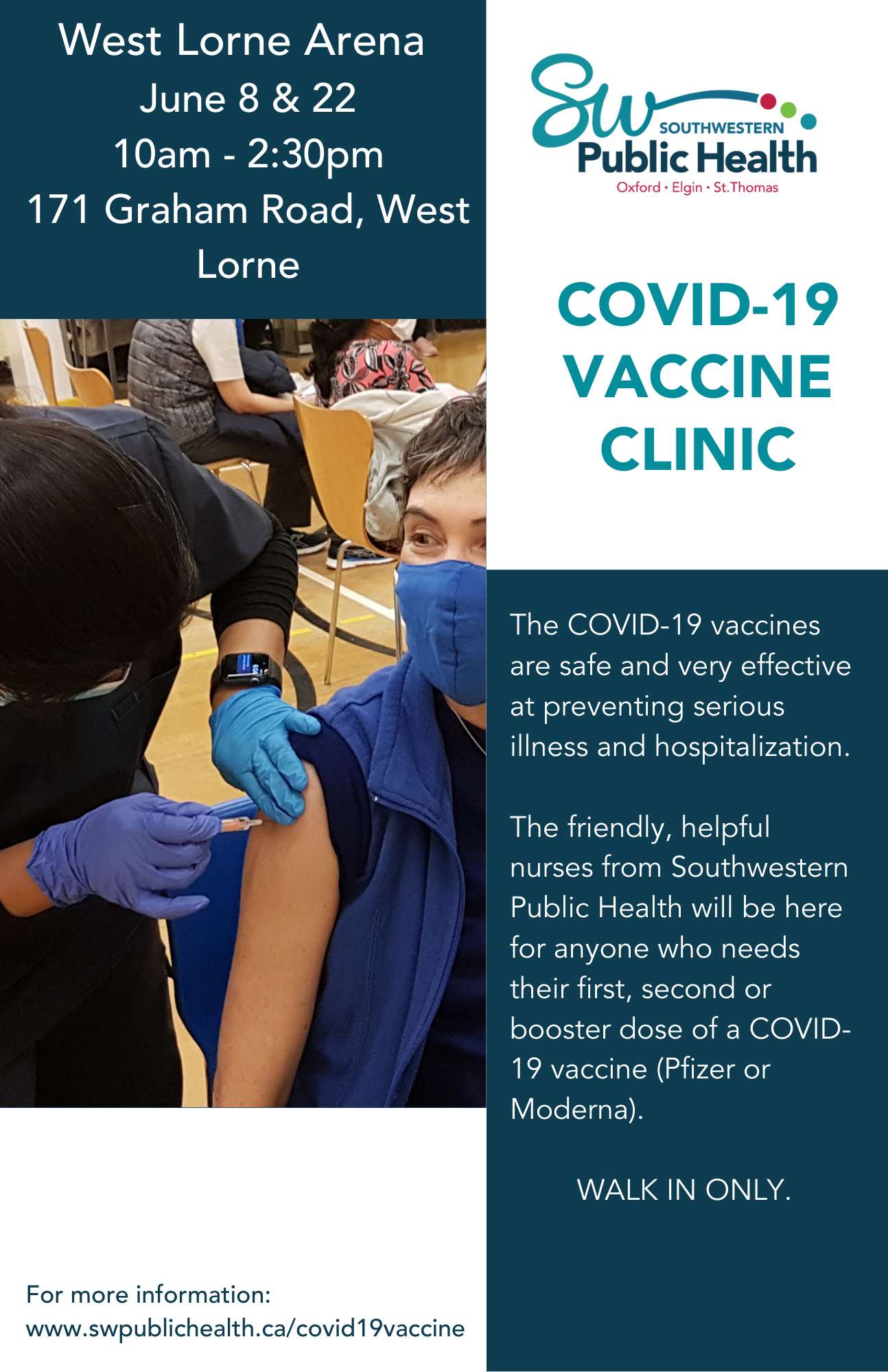 Posted on Friday, June 03, 2022 10:21 AM
Southwestern Public Health Public Health will be at the West Lorne Arena for anyone who needs their first, second or booster dose of a COVID-19 vaccine (Pfizer or Moderna). Walk in only.
June 8, 2022 from 10:00 am. to 2:30 pm.
June 22, 2022 from 10:00 am. to 2:30 pm.
www.swpublichealth.ca/covid19vaccine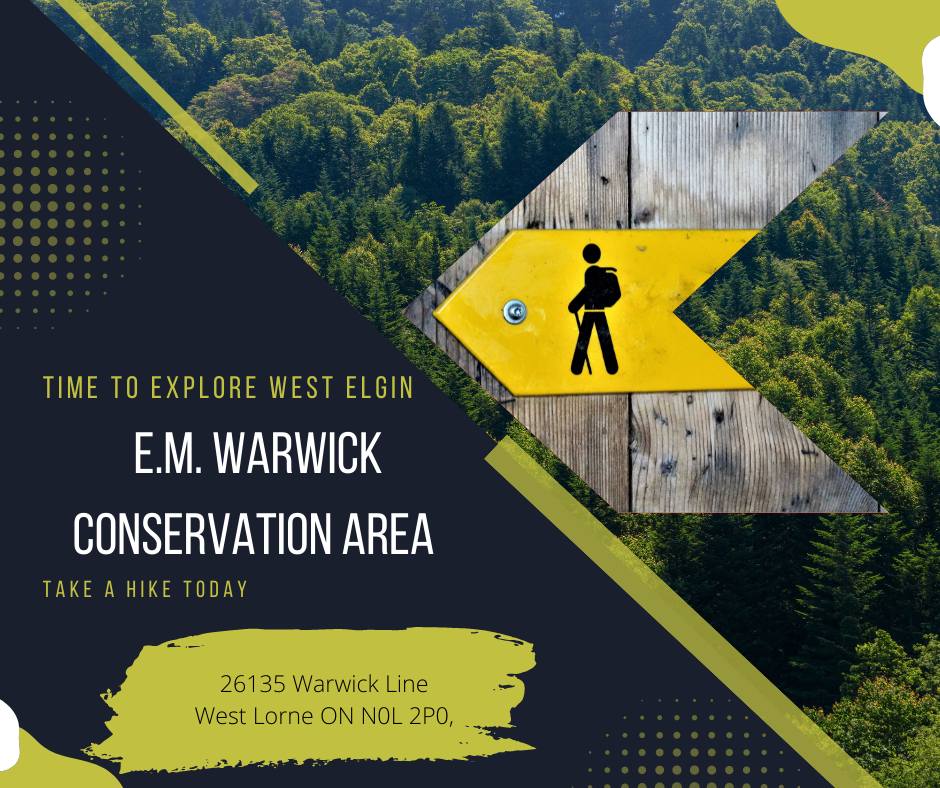 Posted on Friday, June 03, 2022 08:49 AM
Outdoor Activity Challenge Week Two
The West Elgin Recreation Committee is challenging you to get out and become active in the community. A great spot to explore is E.M. Warwick Conservation area. The Conservation area is managed by Lower Thames Valley Conservation Authority. Take a walk down the day use trails and explore the wildlife.
Visit www.westelgin.net/recprograms for more information and maps of the conservation area.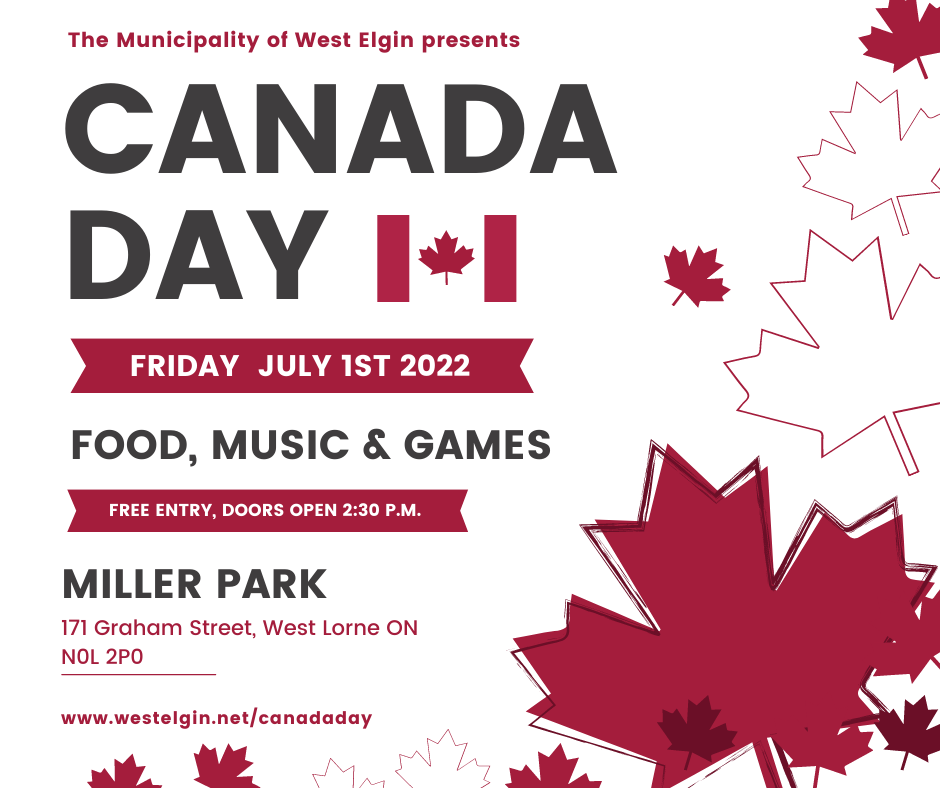 Posted on Tuesday, May 31, 2022 02:08 PM
Save the date.... July 1, 2022 Canada Day Celebrations in Miller Park, West Lorne.
More information can be found at www.westelgin.net/canadaday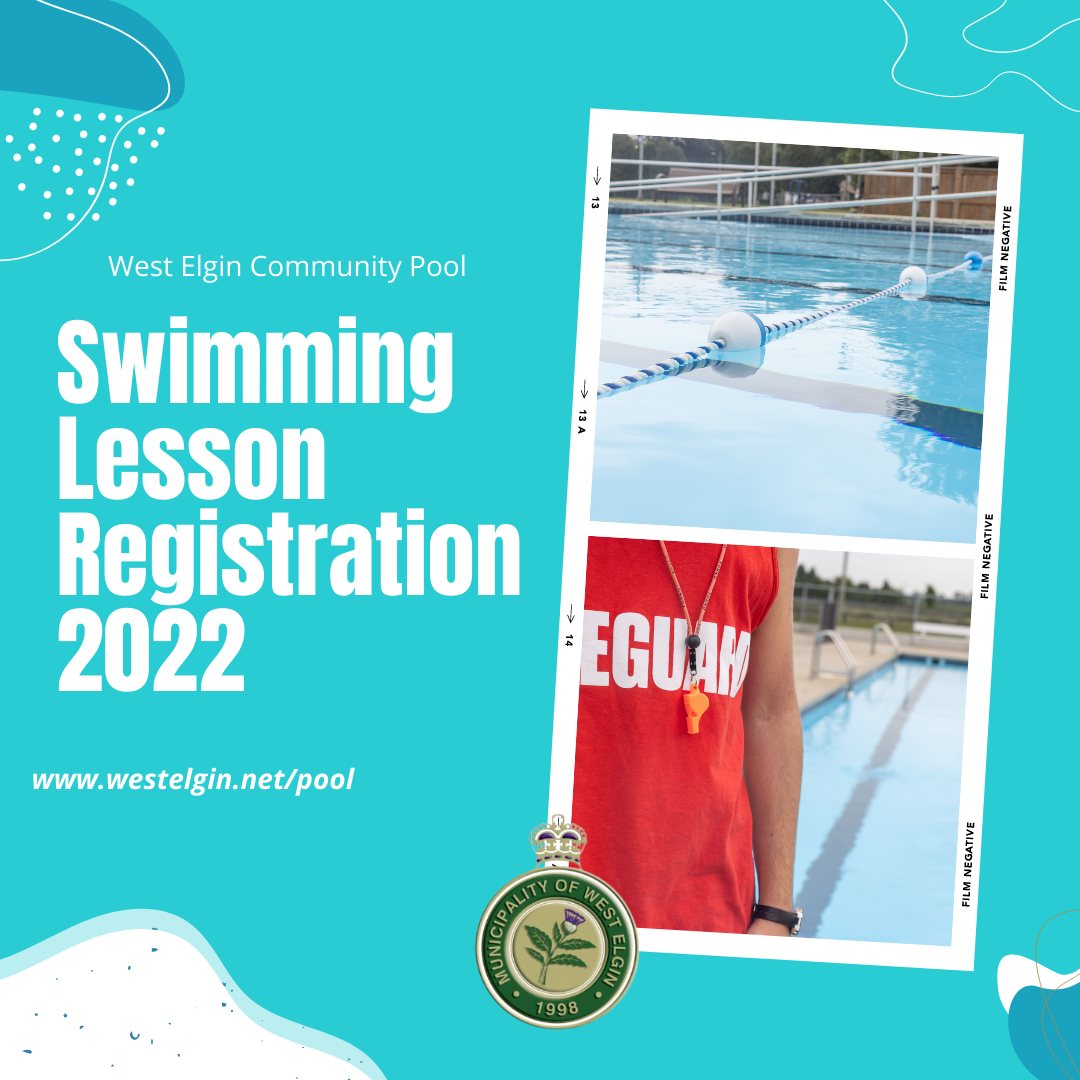 Posted on Friday, May 27, 2022 02:17 PM
The West Elgin Community Pool is excited to offer swimming lessons for the 2022 season. Swimming lesson registration will open Monday May 30, 2022 at 10:00 a.m.
For more information or to register visit www.westelgin.net/pool