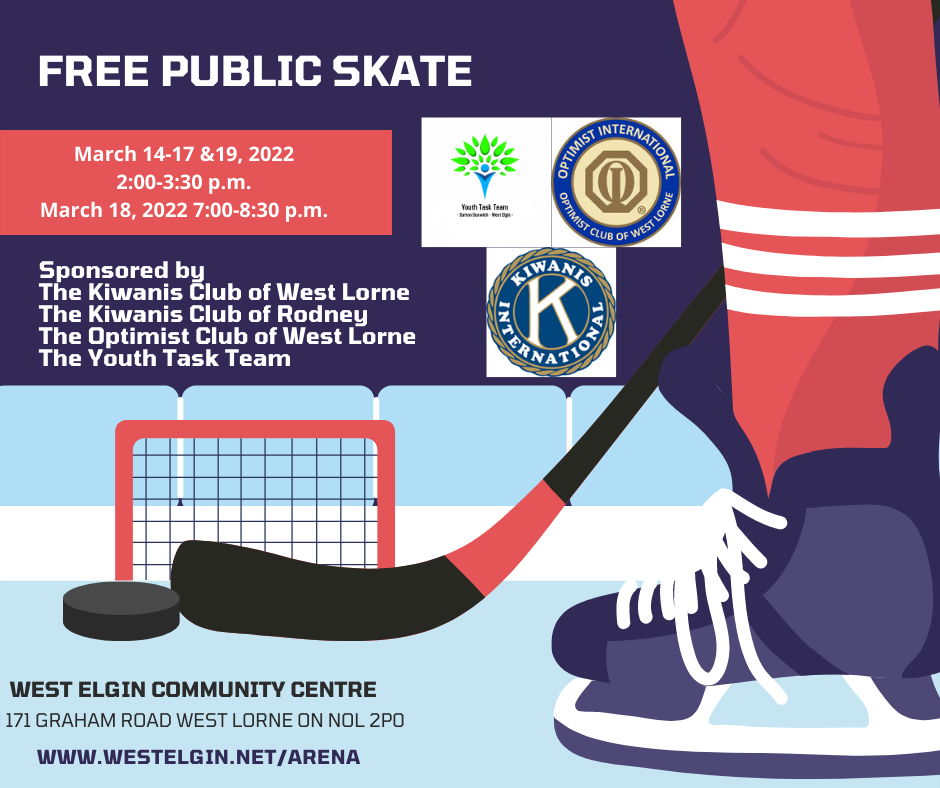 Posted on Friday, February 25, 2022 08:41 AM
Join the Optimist Club of West Lorne, The Kiwanis Club of Rodney, The Kiwanis Club of West Lorne and the Youth Task Team the week of March 14-19, 2022 for free public skating at the West Elgin Community Centre.
Full Schedule at www.westelgin.net/arena

Posted on Wednesday, February 23, 2022 09:39 AM
Notice of Meeting Cancellation Committee of the Whole February 24, 2022
This meeting will be rescheduled at a later date.
Signed February 23, 2022
Jana Nethercott, Clerk
Municipality of West Elgin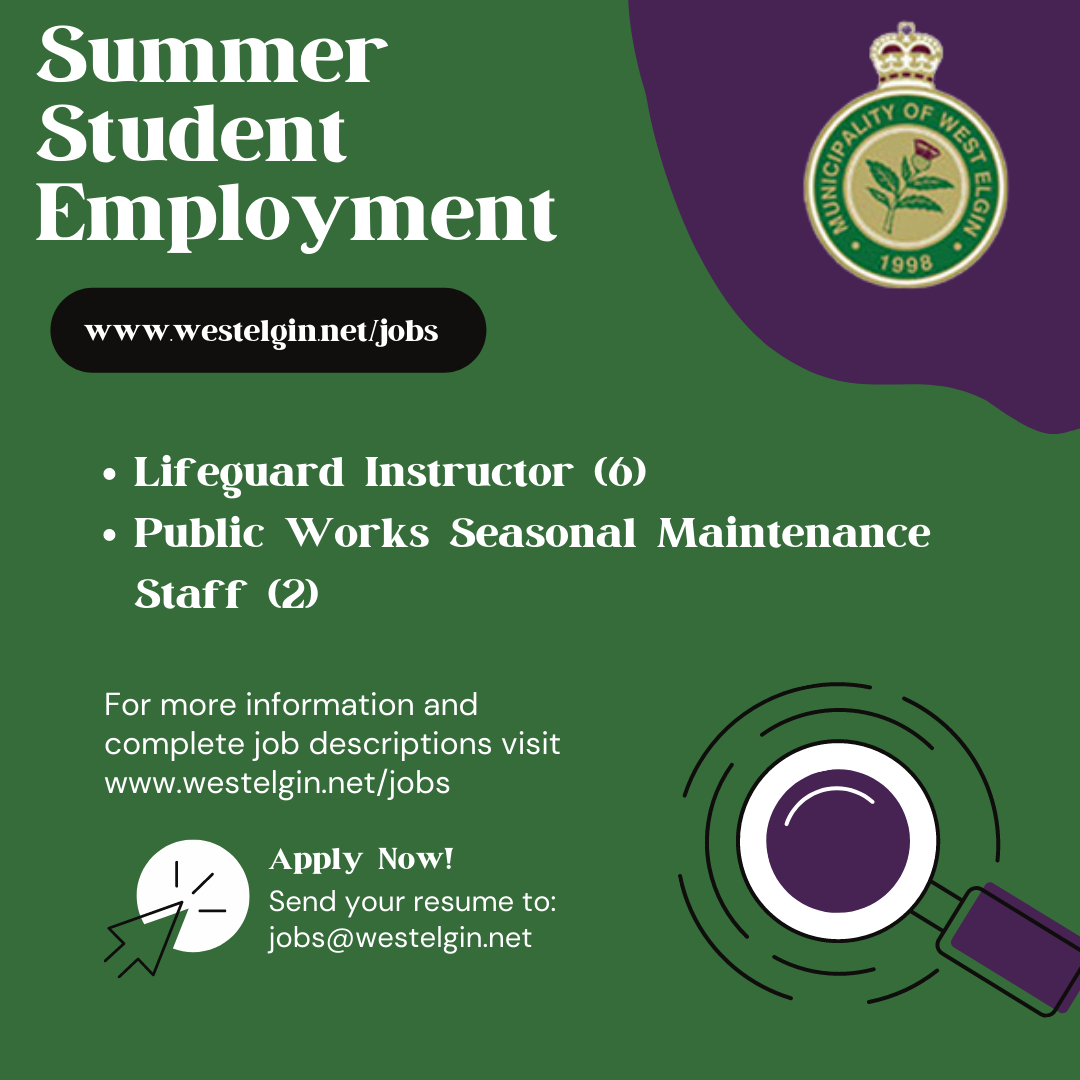 Posted on Thursday, February 17, 2022 03:04 PM
Summer Student Employment Opportunities with the Municipality of West Elgin.
For more information visit www.westelgin.net/jobs