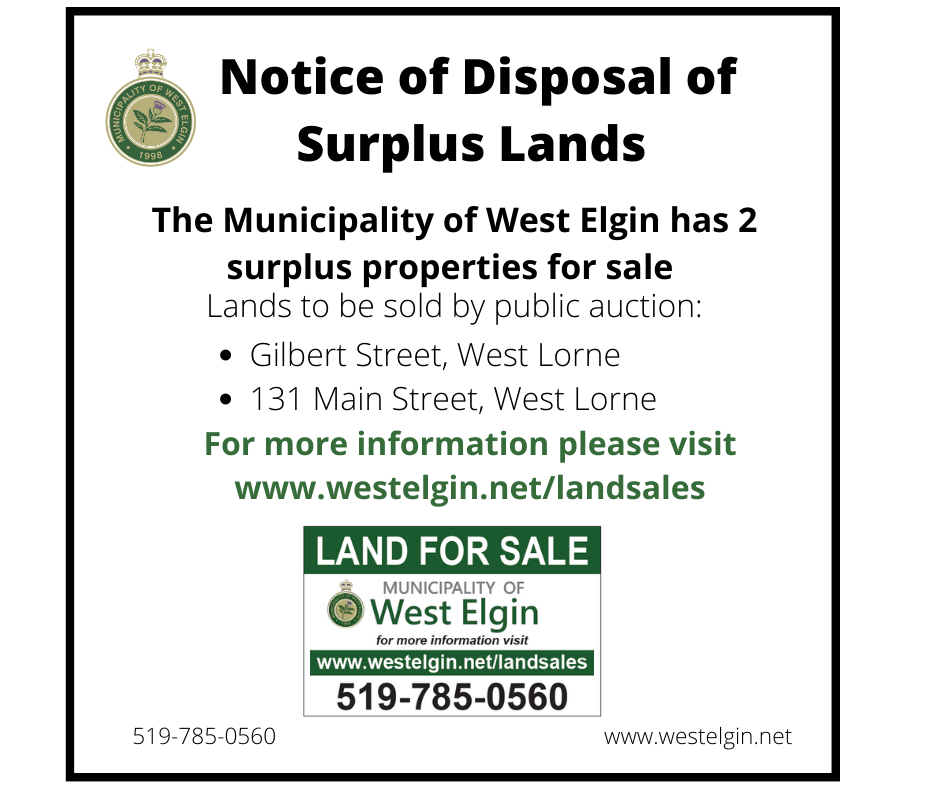 Posted on Friday, June 04, 2021 10:00 AM
Notice of Disposal of Surplus Lands
The Municipality of West Elgin has two (2) properties for sale by public auction:
131 Main Street, West Lorne
Gilbert Street West Lorne
For more information please visit www.westelgin.net/landsales

Posted on Thursday, May 27, 2021 06:03 PM
Check out the highlights from the May 27, 2021 Council meeting. Video of the meeting can be found here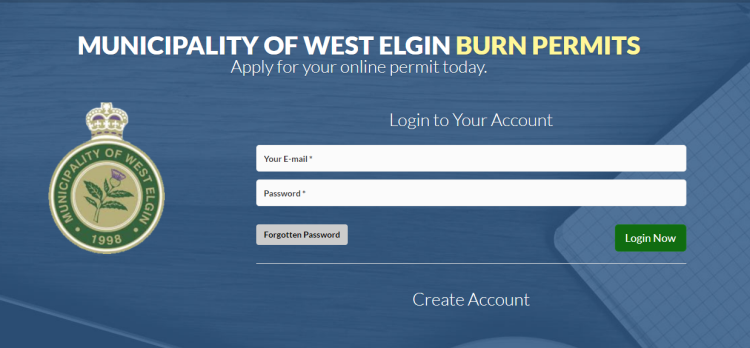 Posted on Tuesday, May 25, 2021 03:45 PM
New Burn Permit Portal
Starting May 25, 2021 burn permits will be available through a dedicated portal. All you need is an email address to get started!
This new system allows residents to apply any day or time for a permit, quick and easy. It also permits applications for multiple addresses under one account and keep track of all open and expired permits. Applicants can view the fire risk level and any burn ban information all in one place. Check it out now.
For...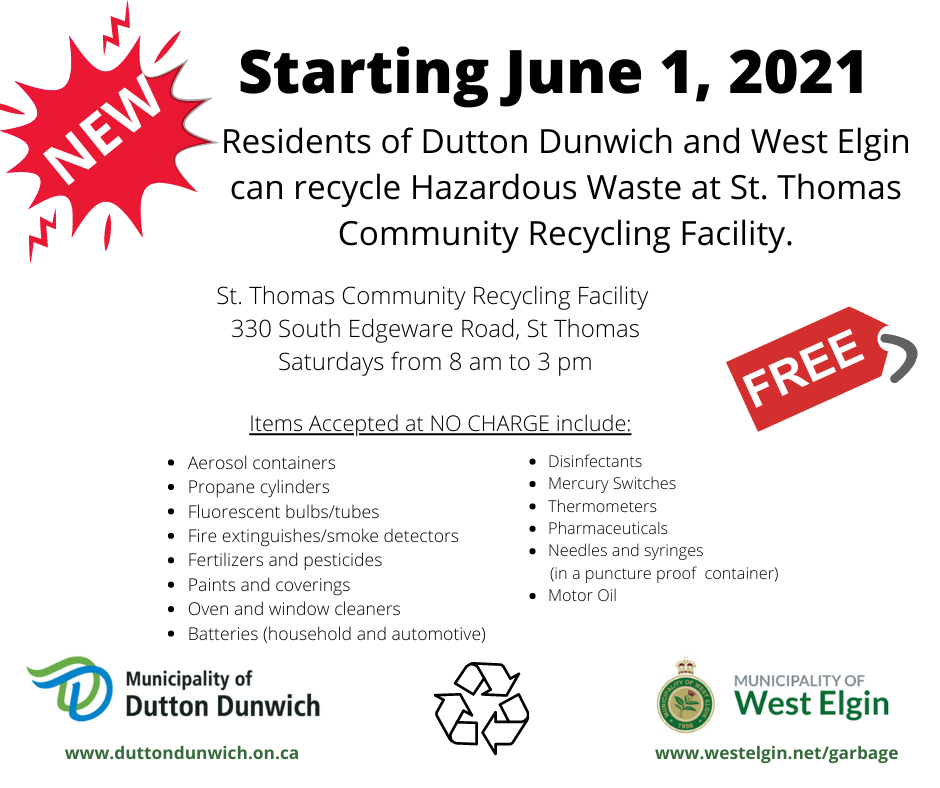 Posted on Tuesday, May 25, 2021 09:06 AM
New Depot for Household Hazardous Waste
Starting on June 1, 2021 West Elgin residents can take their household hazardous waste to the St Thomas Community Recycling Centre located at 330 South Edgeware Road, St Thomas. This depot is open 8 am to 3 pm Saturdays year round. There is no charge for West Elgin residents to dispose of their hazardous waste at this location.
Due to changes in Provincial Regulations, there will not be a hazardous waste drop off day in the Municipality.
Posted on Friday, May 21, 2021 12:26 PM
May 21, 2021
For Immediate Release
The Province Allows Opening of Recreational Amenities in Elgin
Elgin County, Ontario – On May 20, 2021 the Province of Ontario revealed its Roadmap to Reopen – a three step plan for cautiously and gradually reopening Ontario and easing public health measures. This plan includes an opening of select outdoor recreational amenities. In accordance with provincial regulations, recreational amenities in Elgin County will reopen to the public on Saturday May 22, 2021. ...