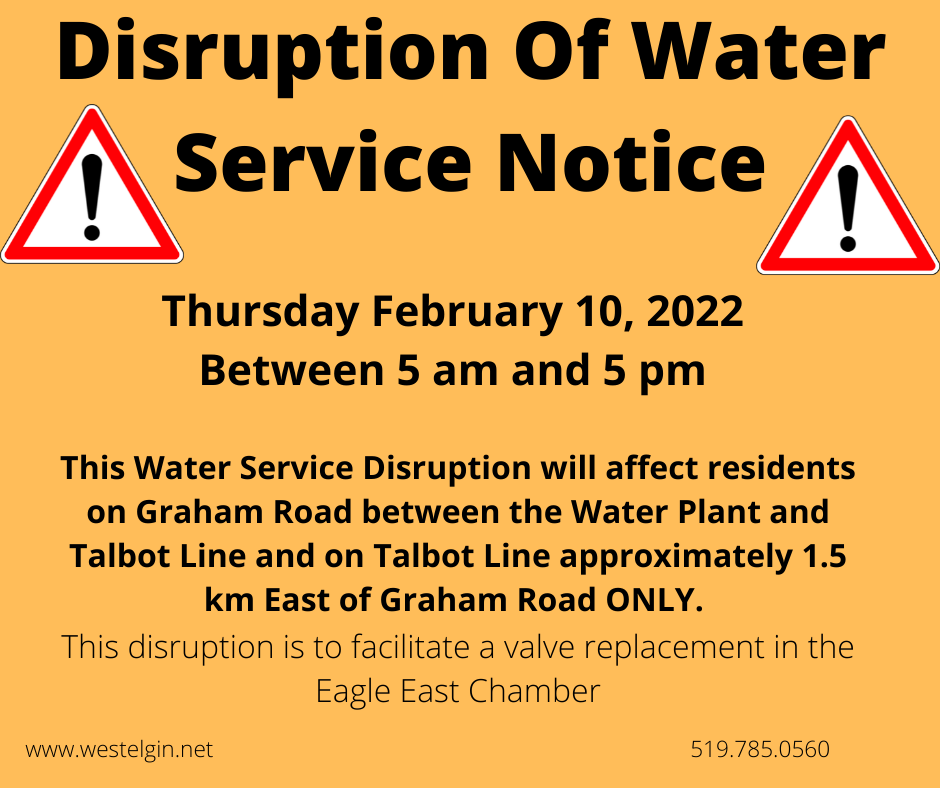 Posted on Wednesday, February 09, 2022 05:00 PM
Disruption of Water Service Notice
Thursday February 10, 2022
Between 5 am and 5 pm
This water service disruption will affect residents on Graham Road between the Water Plant and Talbot Line and on Talbot Line approximately 1.5 km East of Graham Road. Residents affected will have received a notice at their homes. This disruption is to facilitate the valve replacement in the Eagle East Chamber.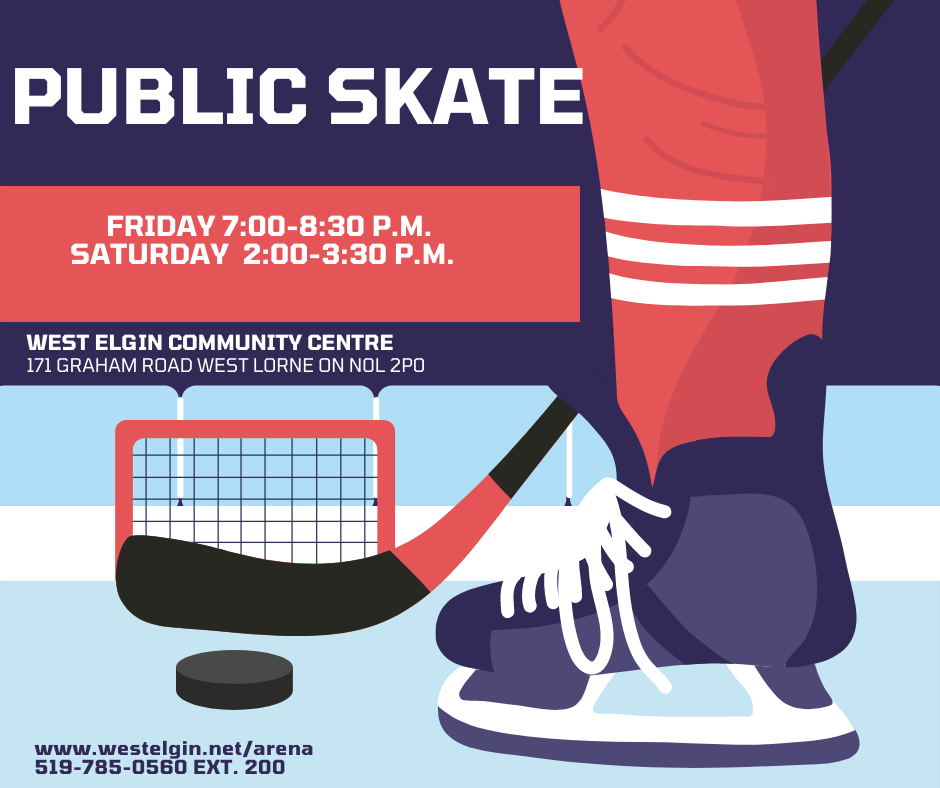 Posted on Friday, February 04, 2022 08:31 AM
Public Skate Times
Friday February 4, 2022 at 7:00-8:30 p.m.
Saturday February 5, 2022 at 2:00-3:30 p.m.
Covid-19 protocols are in place.


Posted on Thursday, January 13, 2022 04:06 PM
Check out the Council Highlights from the West Elgin Council meeting on January 13, 2022.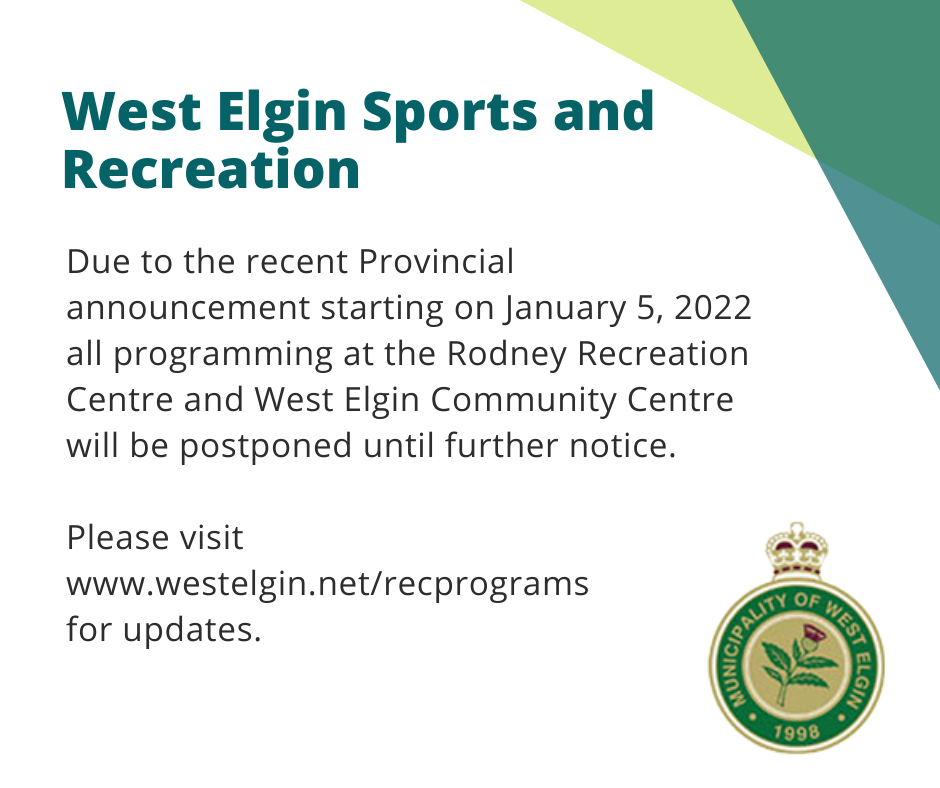 Posted on Monday, January 03, 2022 03:49 PM
Please be advised that as of January 5, 2022 all programs and rentals at the Rodney Recreation Centre and West Elgin Community Centre will be postponed until further notice.
For more information visit www.westelgin.net/recprograms