Posted on Wednesday, March 16, 2022 05:01 PM
The Municipality of West Elgin has the following Surplus Municipal Equipment for Sale on Govdeals:
2001 Wells Cargo Fire Command Trailer
1990 GMC Fire Rescue Van
For more information please see the website: govdeals.ca

Posted on Thursday, March 10, 2022 05:34 PM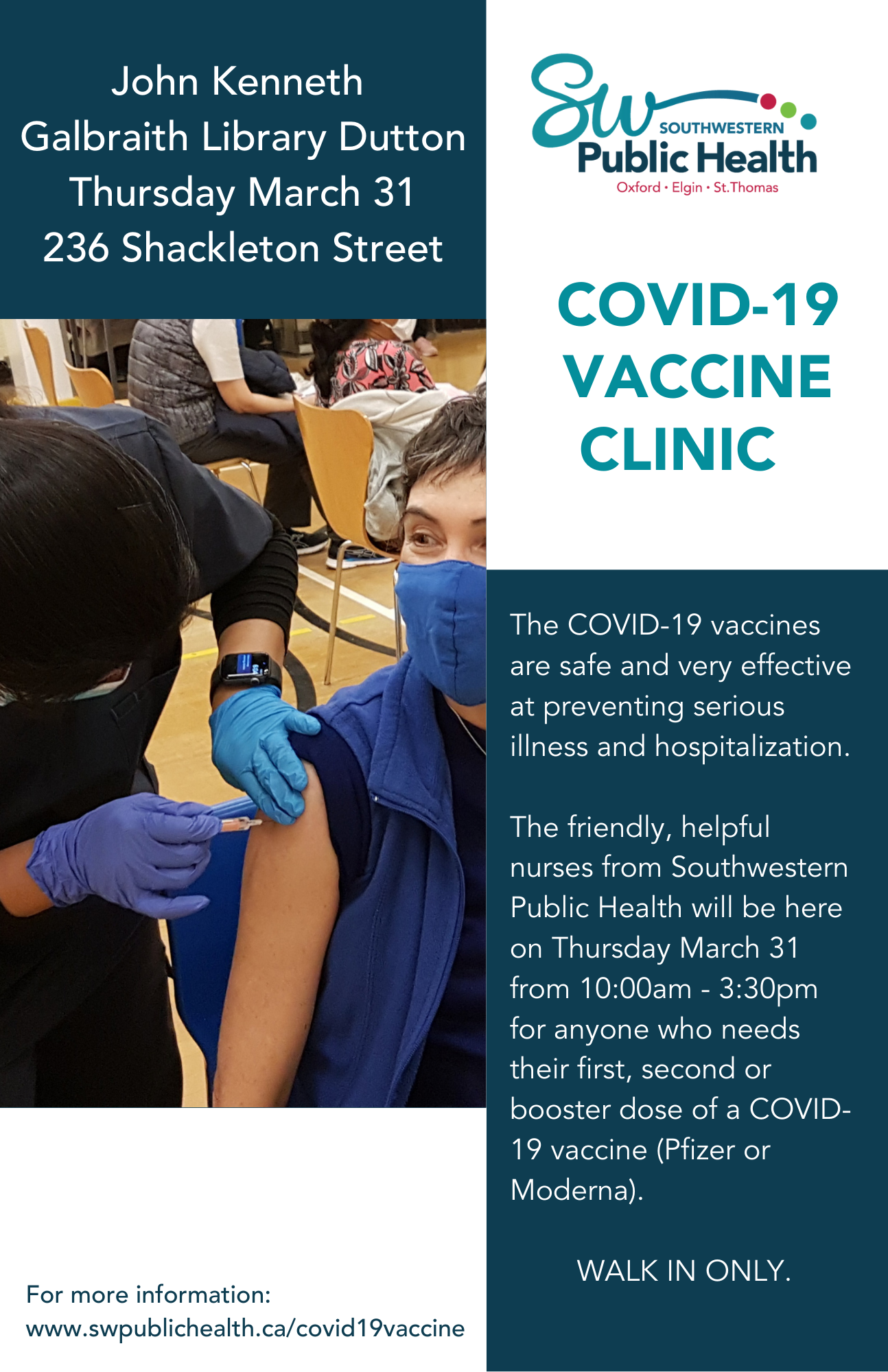 Posted on Tuesday, March 08, 2022 02:20 PM
Pop-up vaccination clinic at John Kenneth Galbraith Library in Dutton on Thursday March 31, 2022
Walk in Only
236 Shackleton Street Dutton ON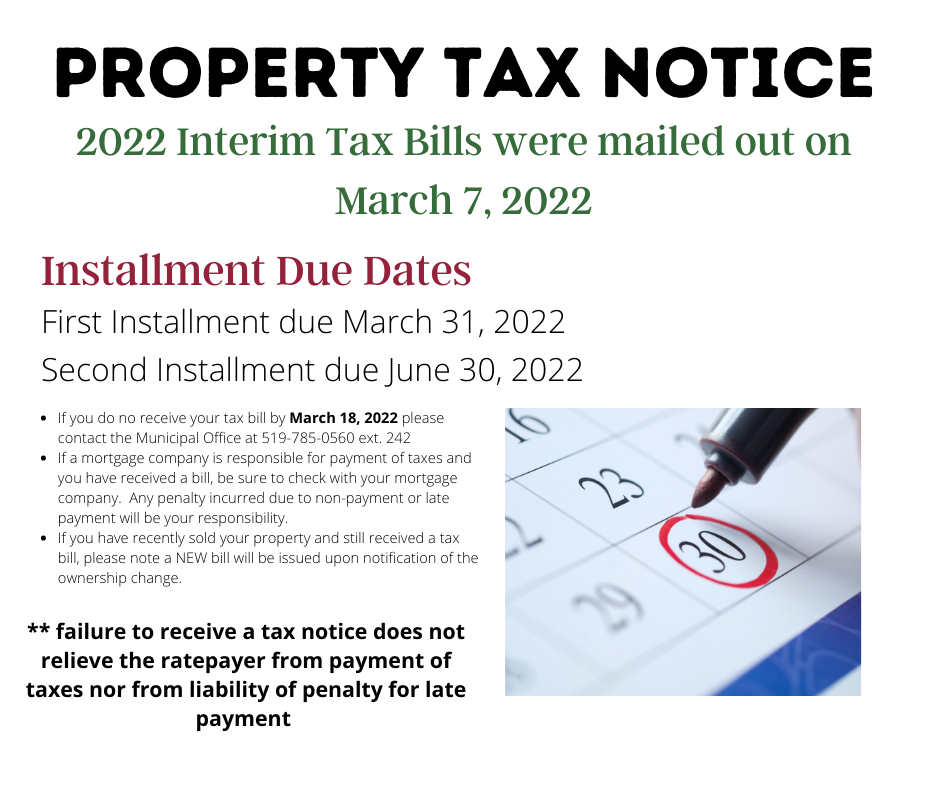 Posted on Tuesday, March 08, 2022 01:50 PM
Property Tax Notice
The 2022 Interim tax bills have been issued and mailed out on March 7th, 2022.
If a mortgage company is responsible for payment of the taxes, and you have received a bill, be sure to check with your mortgage company as to whether they will be forwarding payment to the municipality. Any penalty incurred due to non-payment or late payment will be your responsibility.
If you have recently sold your property and still receive a tax bill, please note a NEW bill will be issued...
Posted on Monday, March 07, 2022 08:16 AM
Notice of scheduled downtime
Please be aware of an upcoming scheduled maintenance period for Municipality of West Elgin Website, taking place on March 8 at 10:00 PM for approximately four (4) hours. During this time, you will not be able to access www.westelgin.net due to the service maintenance activities required. We thank you for your understanding and apologize for any inconvenience this may cause.