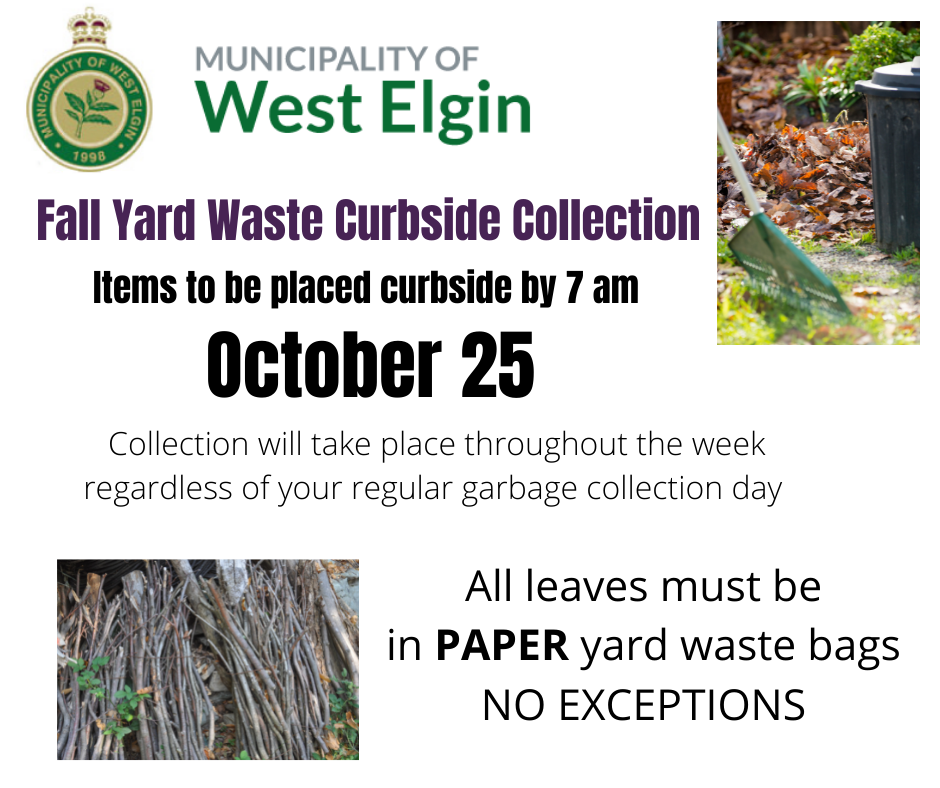 Posted on Wednesday, October 20, 2021 10:43 AM
2021 Fall Yard Waste Collection Day
Curbside collection for Spring Yard Waste is happening on Monday October 25, 2021. Please have all items curbside by 7 am. Collection will take place throughout the week regardless of your collection day.
Please have Leaves bagged in Paper Yard Material Bags ONLY
Tie Brush into bundles; the branches must be less than 1 metre (39 inches) in length and each branch less than 10 centimetres (4 inches) in diameter
No Burning of Leaves in Residential...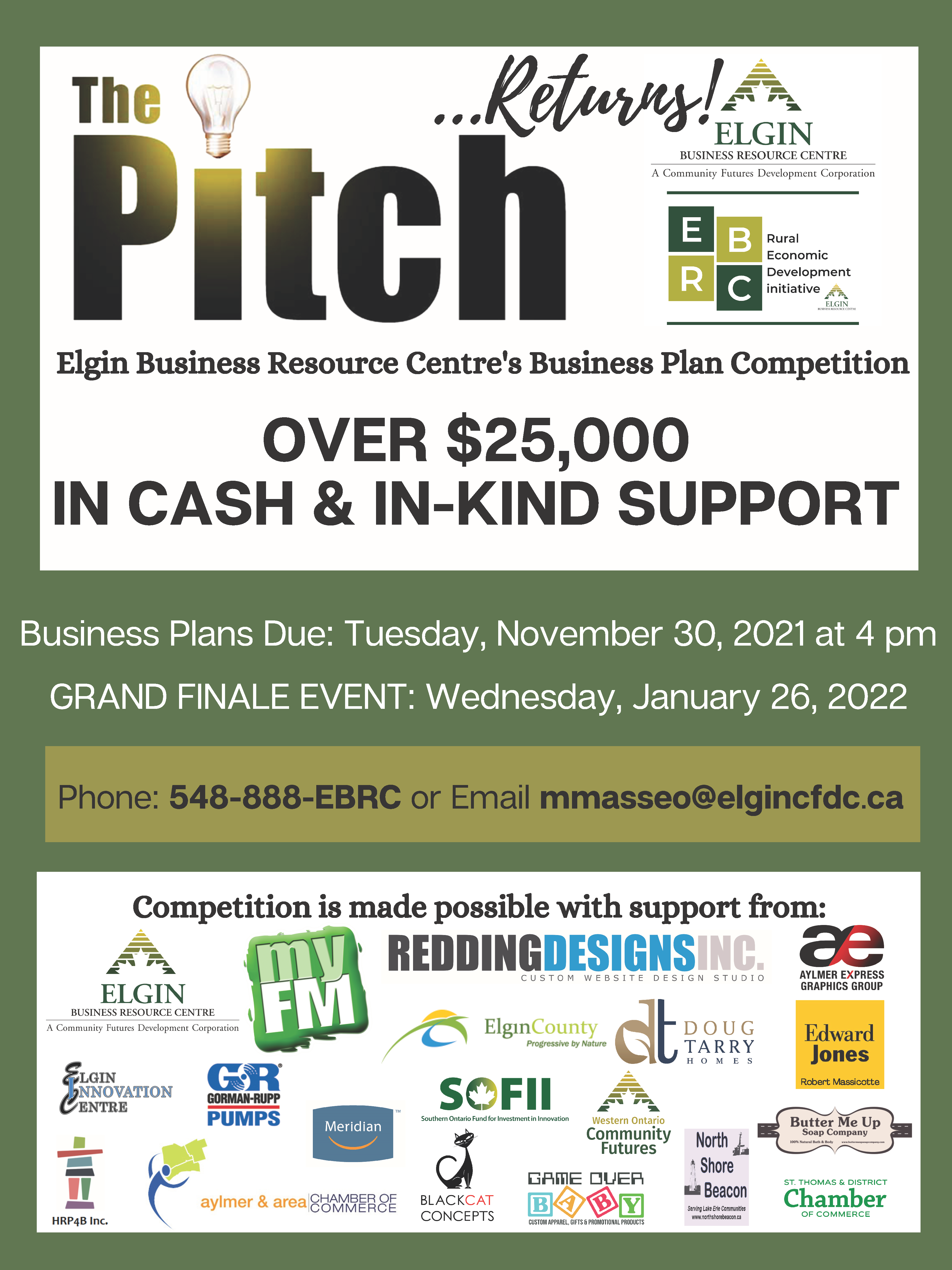 Posted on Tuesday, October 19, 2021 11:55 AM
The Pitch Business Plan Competition
Elgin Business Resource Centre Business Plan Competition - The Pitch has returned. This is a chance for local businesses or a business idea to win the grand prize valued at $25,000 in cash and in kinds support. Submission deadline is November 30, 2021. For more information: http://www.elgincfdc.ca/
Posted on Friday, October 15, 2021 02:10 PM
Join Emily for a Spooktacular walk through Miller Park on October 30, 2021 from 4:30-7:30 p.m.
Registration is required. You are able to register for a walking time at https://www.westelgin.net/recprograming/ or calling 519-785-0560 ext. 200.
For more information visit www.westelgin.net or 519-785-0560 ext. 200

Posted on Thursday, October 14, 2021 01:39 PM

Posted on Friday, October 08, 2021 11:30 AM
Discussion Paper #3 Now Available!
As part of the County's Official Plan Review process, we have developed Discussion Paper #3 - Elgin Natural Heritage Systems Study, Source Water Protection, and Environmental Policy Amendments. As per Council's direction, the public will have an opportunity to review the draft Elgin Natural Heritage Systems Strategy (2019) and provide their feedback and input on the recommendations from this report. Policies on Source Water Protection will also be addressed...