Posted on Thursday, August 11, 2022 03:54 PM

Posted on Thursday, July 21, 2022 02:14 PM
July 21, 2022 Council Meeting
Video Link: https://youtu.be/XMzOo1JMMBc
Council held a public meeting for the rezoning of 26661 Silver Clay Line as a condition of severance to rezone the property from General Agricultural (A1) Zone to Agricultural (A2).
Council recommended approval for severance of 8577 Furnival Road to the Land Division Committee of the County of Elgin, subject to the standard Lower-Tier Municipal Conditions.
Council recommended approval for consent of an easement on...
Posted on Wednesday, July 20, 2022 03:21 PM
Due to the Hydro Outage in Rodney the West Elgin Community Pool is CLOSED as of 3 pm on July 20, 2022
A Cooling Centre has been opened at the Rodney Recreation Centre (135 Queen Street)
until the hydro returns or 8 pm.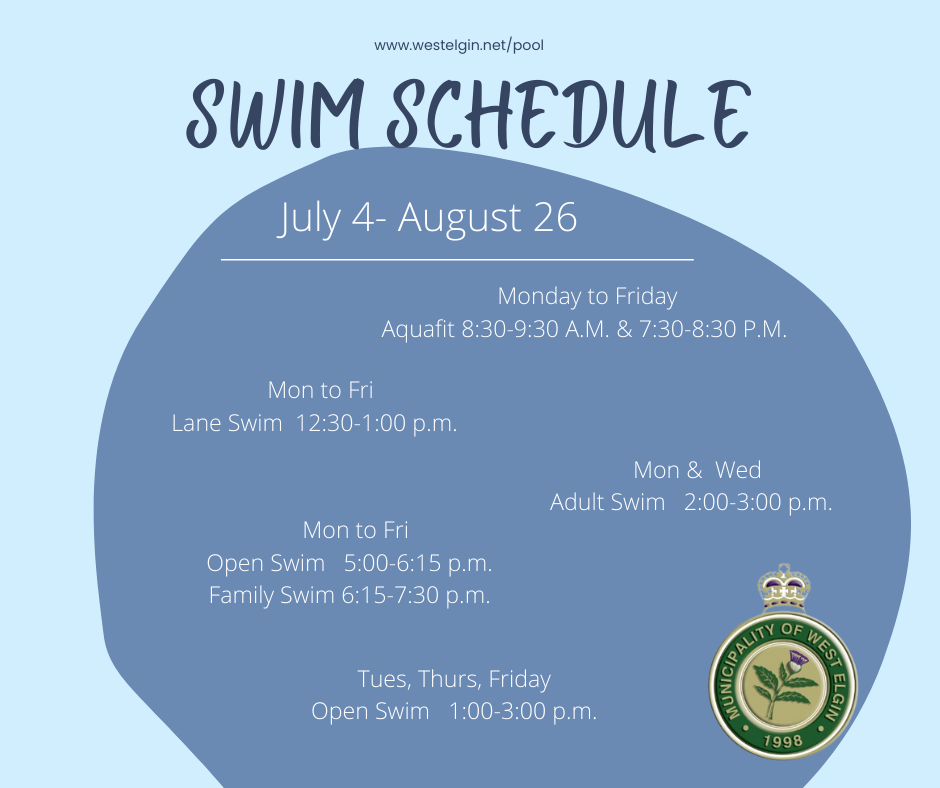 Posted on Saturday, July 02, 2022 05:25 PM
Join us at the West Elgin Community Pool for a splashing summer of fun.
Full pool schedule and lesson times can be found at www.westelgin.net/pool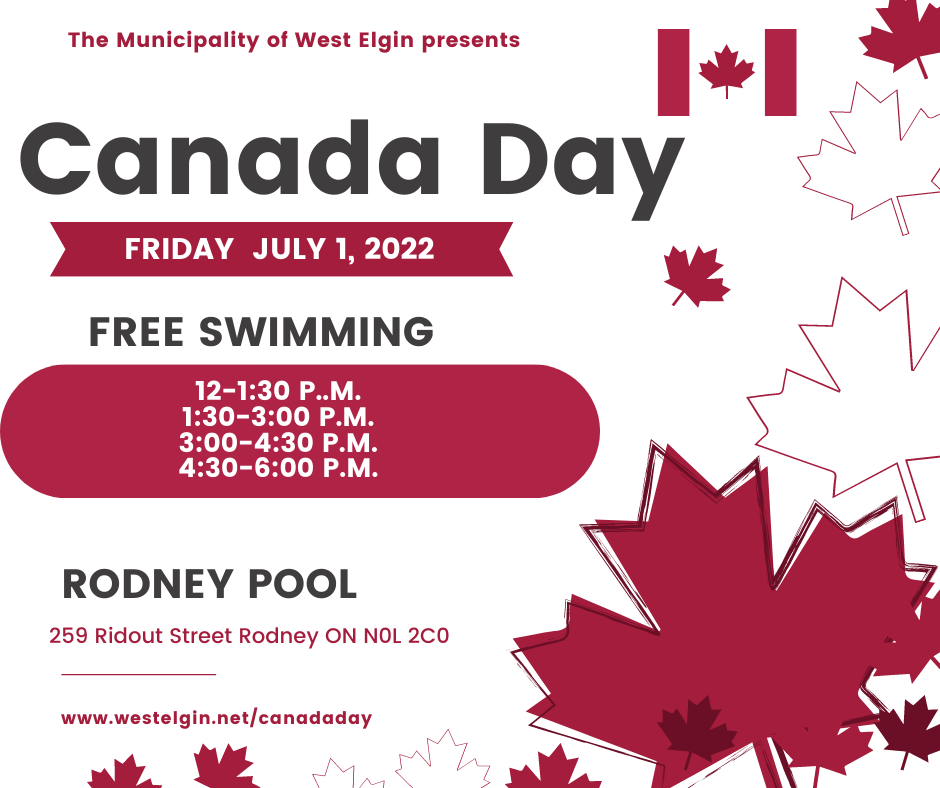 Posted on Tuesday, June 28, 2022 01:00 PM
Join us in celebrating Canada Day this year with Free Swimming at the Rodney Pool.
www.westelgin.net/canadaday