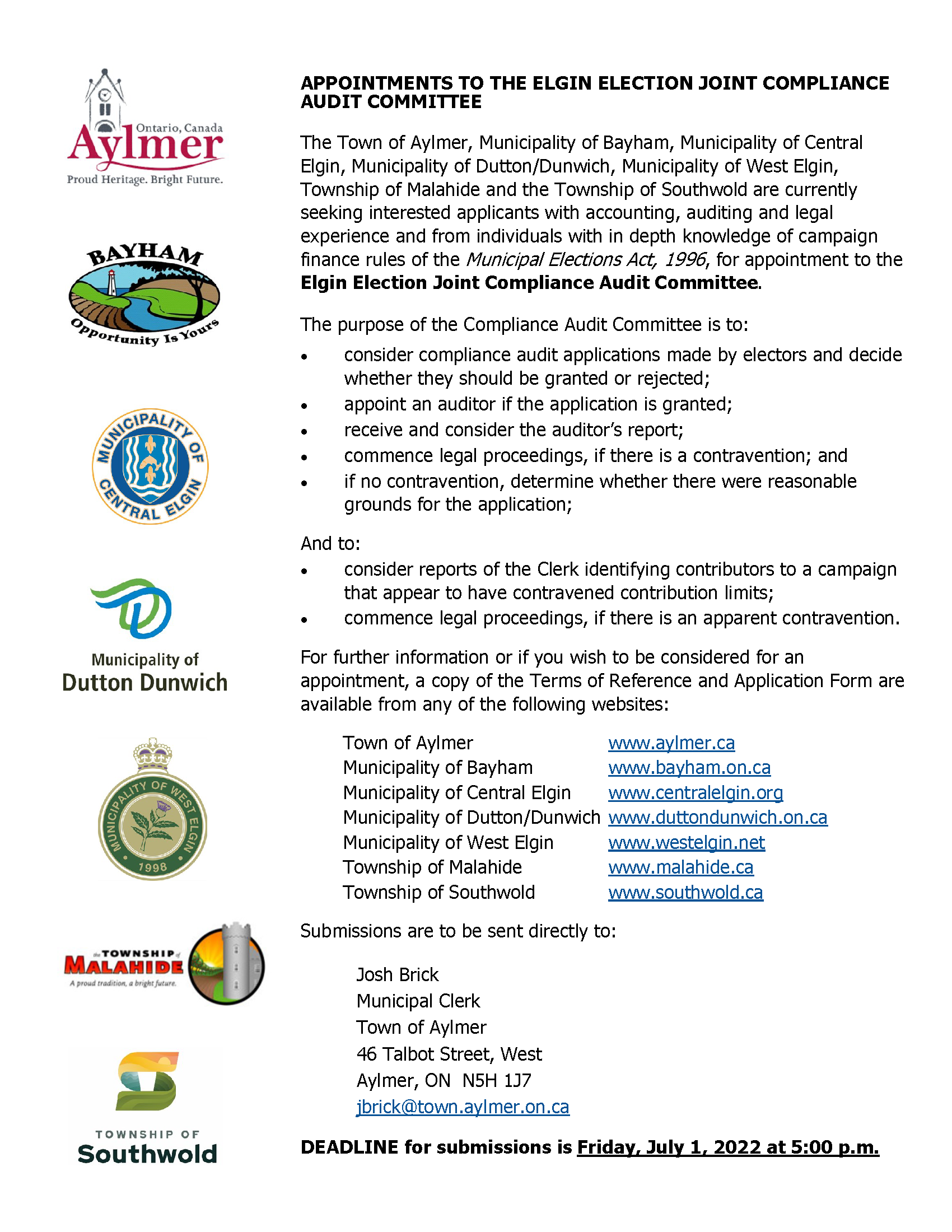 Posted on Friday, June 10, 2022 01:27 PM
The Municipality is seeking applicants with accounting, auditing, and legal experience and from individuals with in depth knowledge of campaign finance rules of the Municipal Elections Act, 1996, for appointment to the Elgin Election Joint Compliance Audit Committee.
Applications can be found here.
A printable copy of the advertisement can be found here.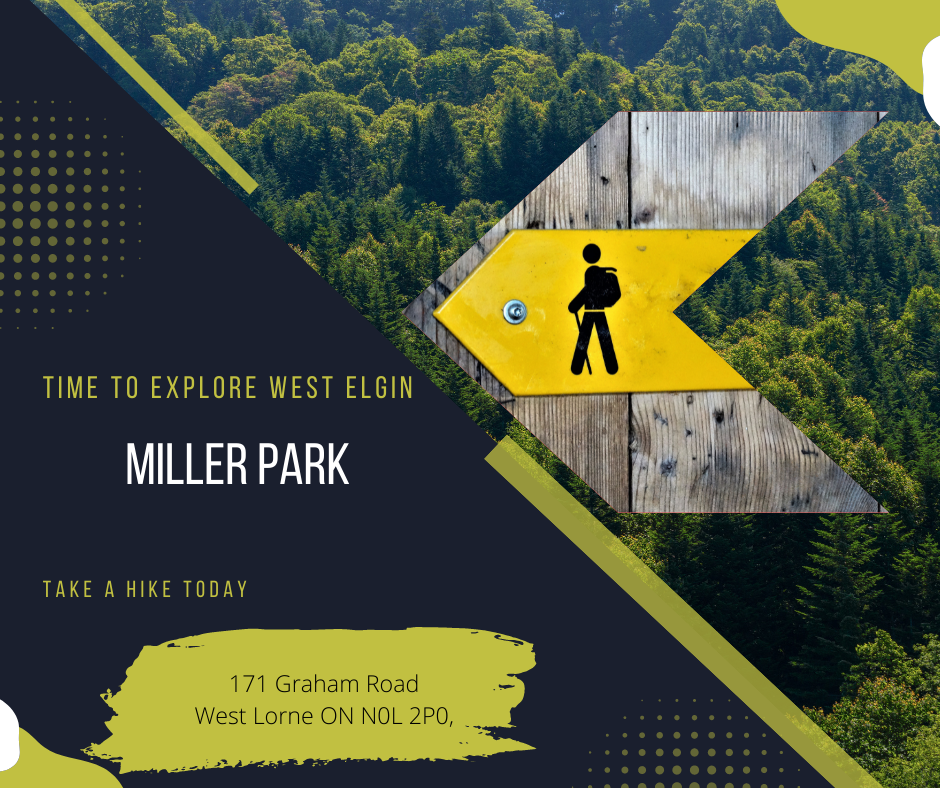 Posted on Friday, June 10, 2022 10:00 AM
The West Elgin Recreation Committee is challenging you to get out and active within the community. A great place to visit is Miller Park in West Lorne. The park is home to an accessible play ground, soccer fields, baseball diamond, beach volleyball court, skate park, tennis courts, pavilion, and a large walking path. Miller Park is a great area for all ages to walk the trails and enjoy the urban park space.
Please remember to share the space and leave no trace.

Posted on Thursday, June 09, 2022 03:53 PM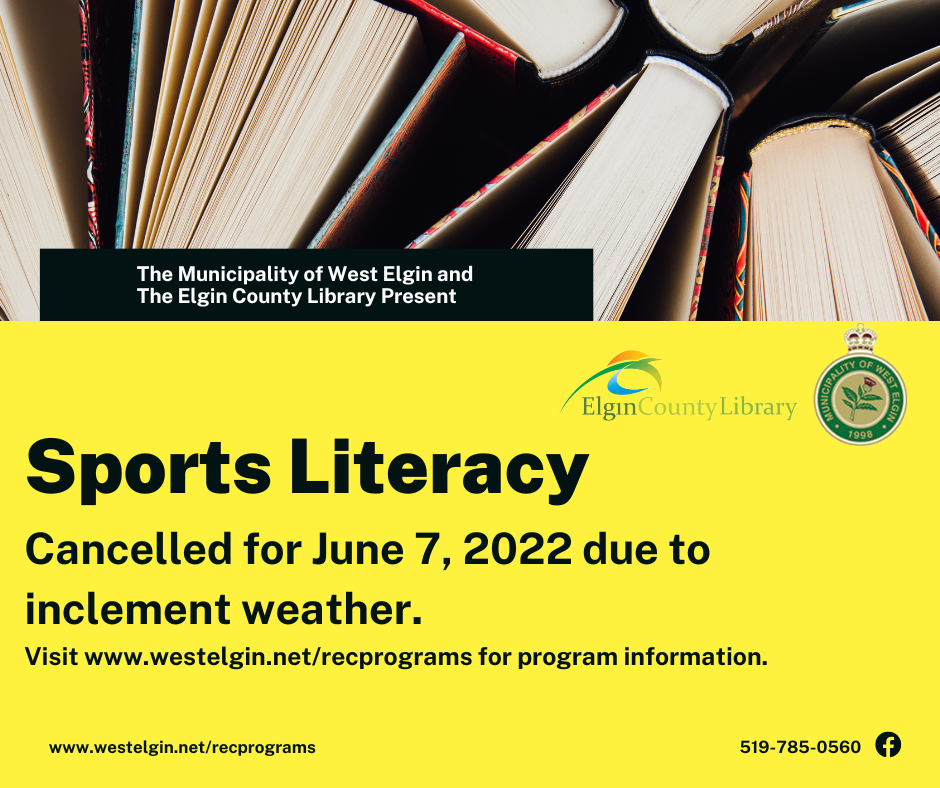 Posted on Tuesday, June 07, 2022 09:21 AM
The Sports Literacy Program scheduled for June 7, 2022 has been cancelled due to inclement weather. Please visit the Municipal Website for further updates on programs.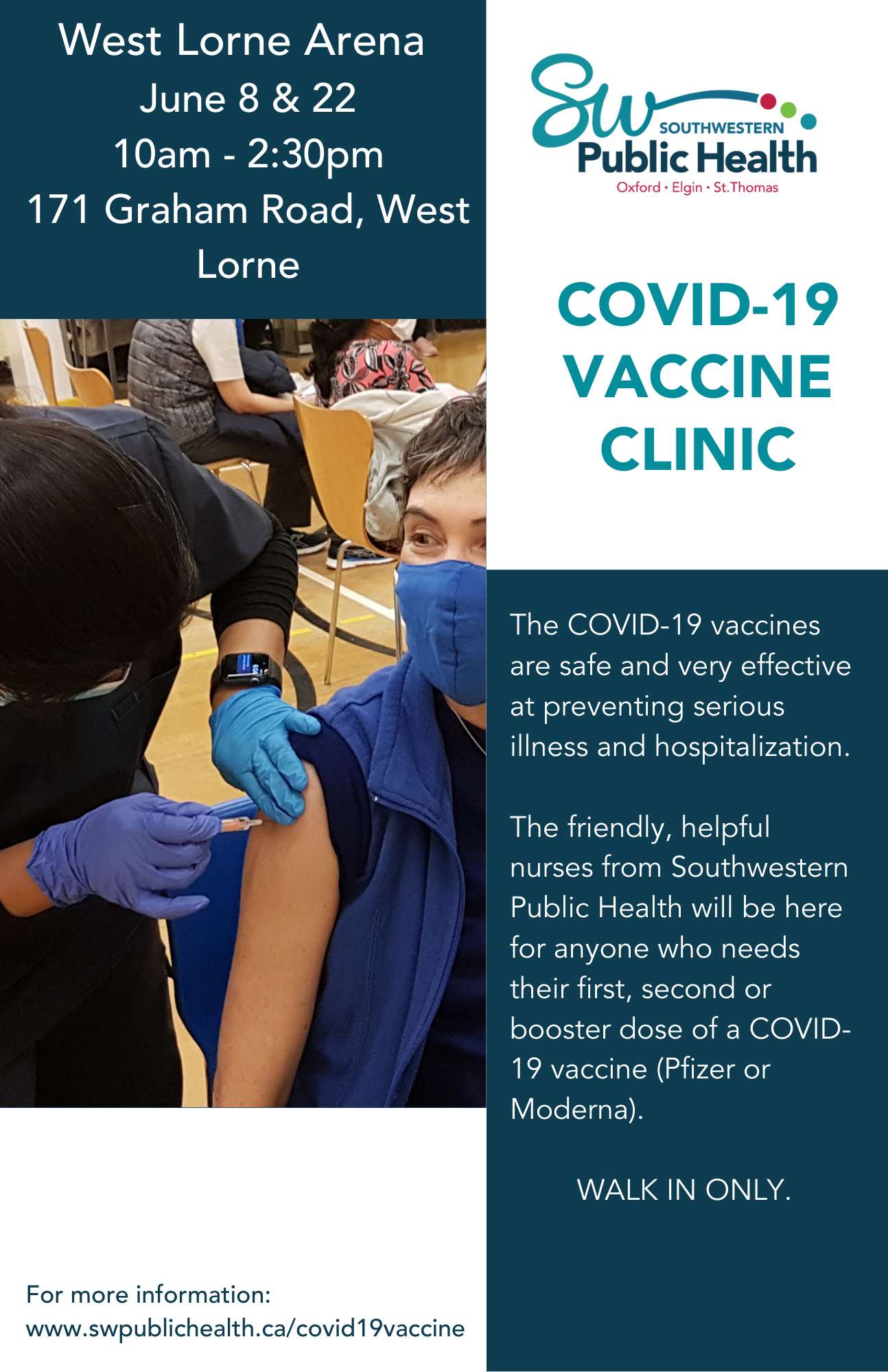 Posted on Friday, June 03, 2022 10:21 AM
Southwestern Public Health Public Health will be at the West Lorne Arena for anyone who needs their first, second or booster dose of a COVID-19 vaccine (Pfizer or Moderna). Walk in only.
June 8, 2022 from 10:00 am. to 2:30 pm.
June 22, 2022 from 10:00 am. to 2:30 pm.
www.swpublichealth.ca/covid19vaccine