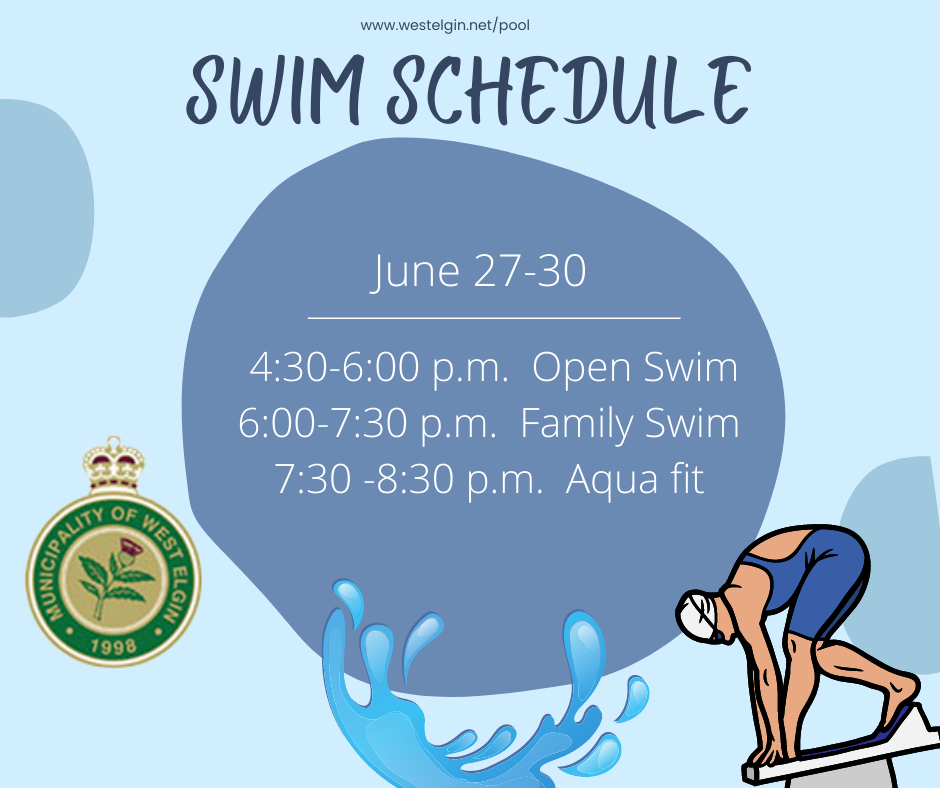 Posted on Saturday, June 25, 2022 10:22 AM
Join the guards at the West Elgin Community Pool for the opening swim on June 27, 2022.
Open Swim from 4:30-6:00 p.m.
Family Swim from 6:00-7:30 p.m.
Aqua Fit from 7:30-8:30 p.m.
259 Ridout Street Rodney ON N0L 2C0
Additional information and Swimming Lesson Registration can be found at www.westelgin.net/pool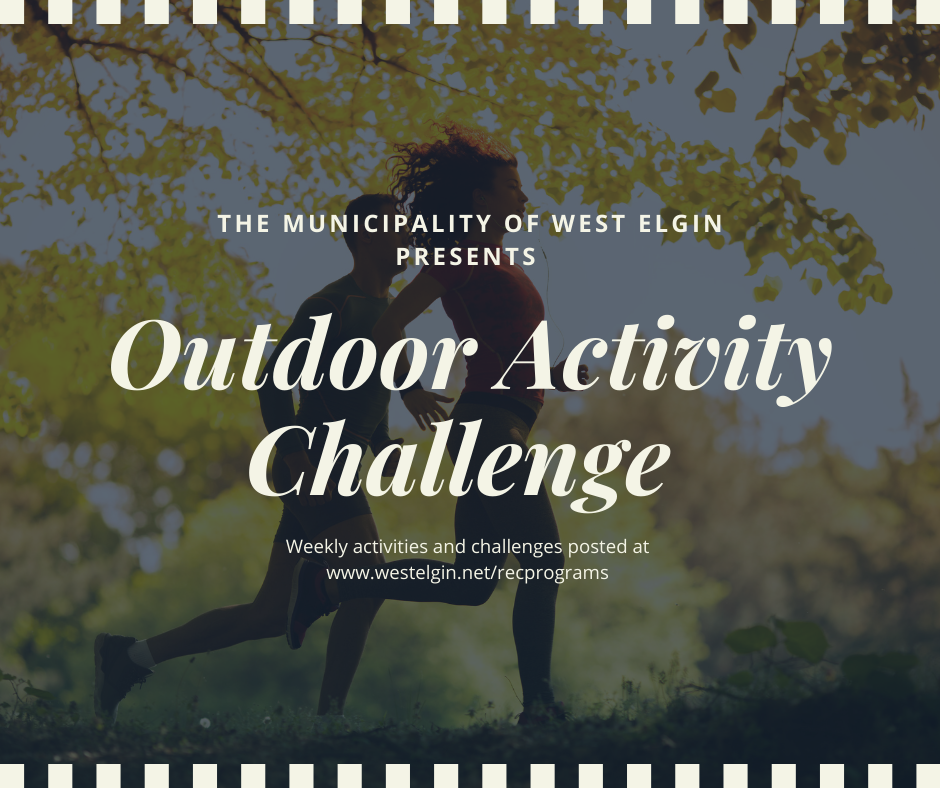 Posted on Friday, June 24, 2022 10:00 AM
Outdoor Activity Challenge Week Five
The West Elgin Recreation Committee is challenging you to get out and become active in the community. Over the past five weeks we have highlighted different areas in West Elgin to get out and become active. This week we are challenging you to revisit one of the trails that was highlighted. The challenge is to go and re-explore the area and to reconnect to nature.

Posted on Thursday, June 23, 2022 01:42 PM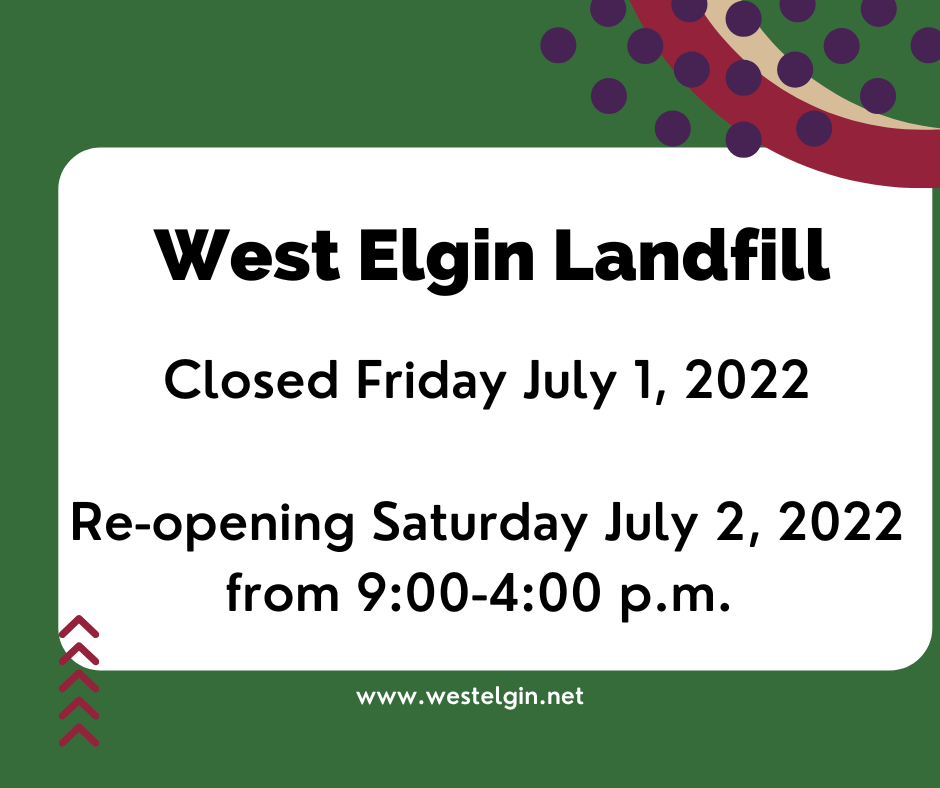 Posted on Friday, June 17, 2022 12:05 PM
The West Elgin Landfill will be closed on Friday July 1, 2022. Reopening on Saturday July 2 from 9:00 a.m.- 4:00 p.m.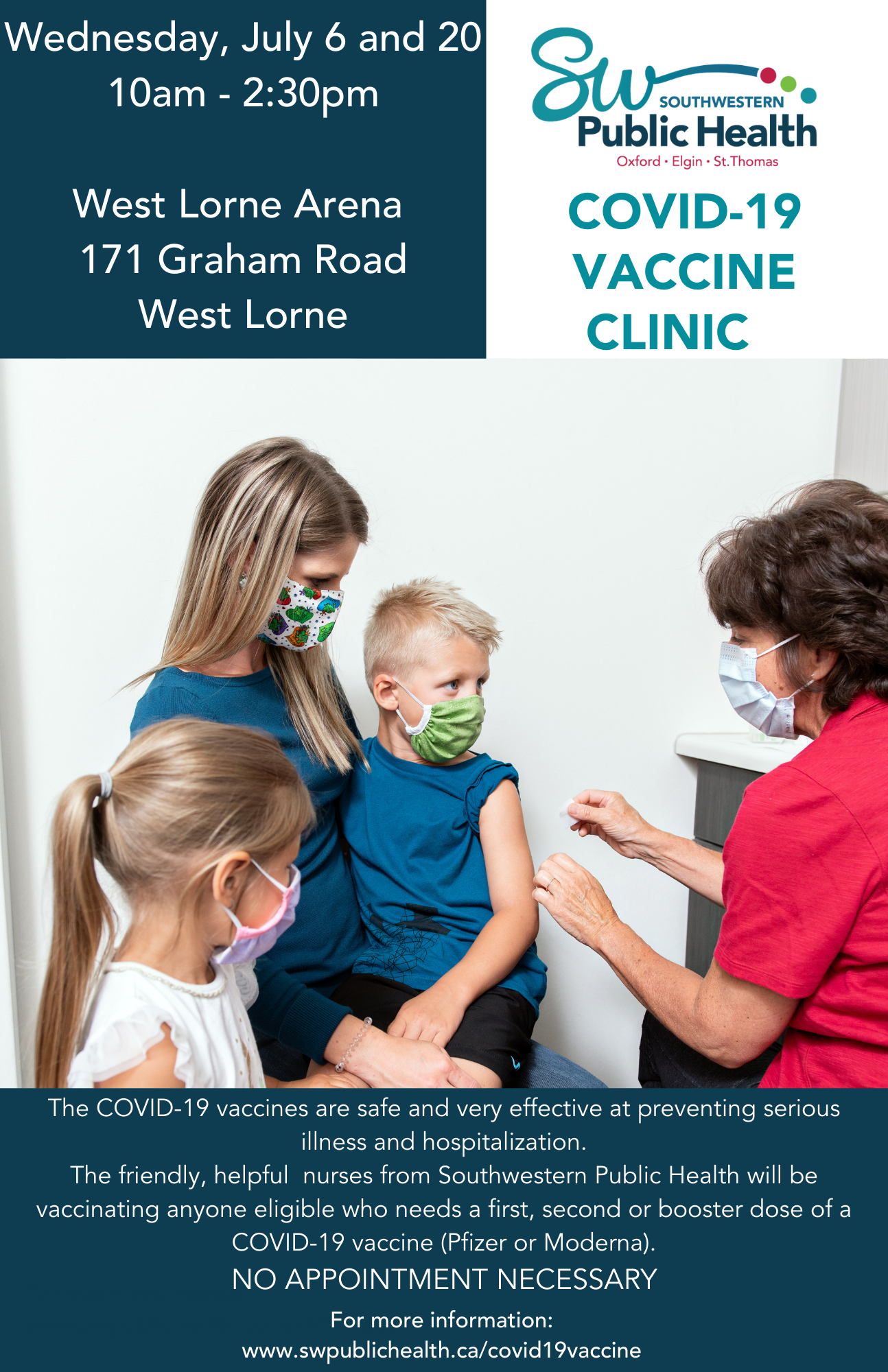 Posted on Friday, June 17, 2022 11:05 AM
COVID-19 vaccination clinic West Lorne Arena on July 6 and 20 from 10:00 a.m.-2:30 p.m. Walk in only.