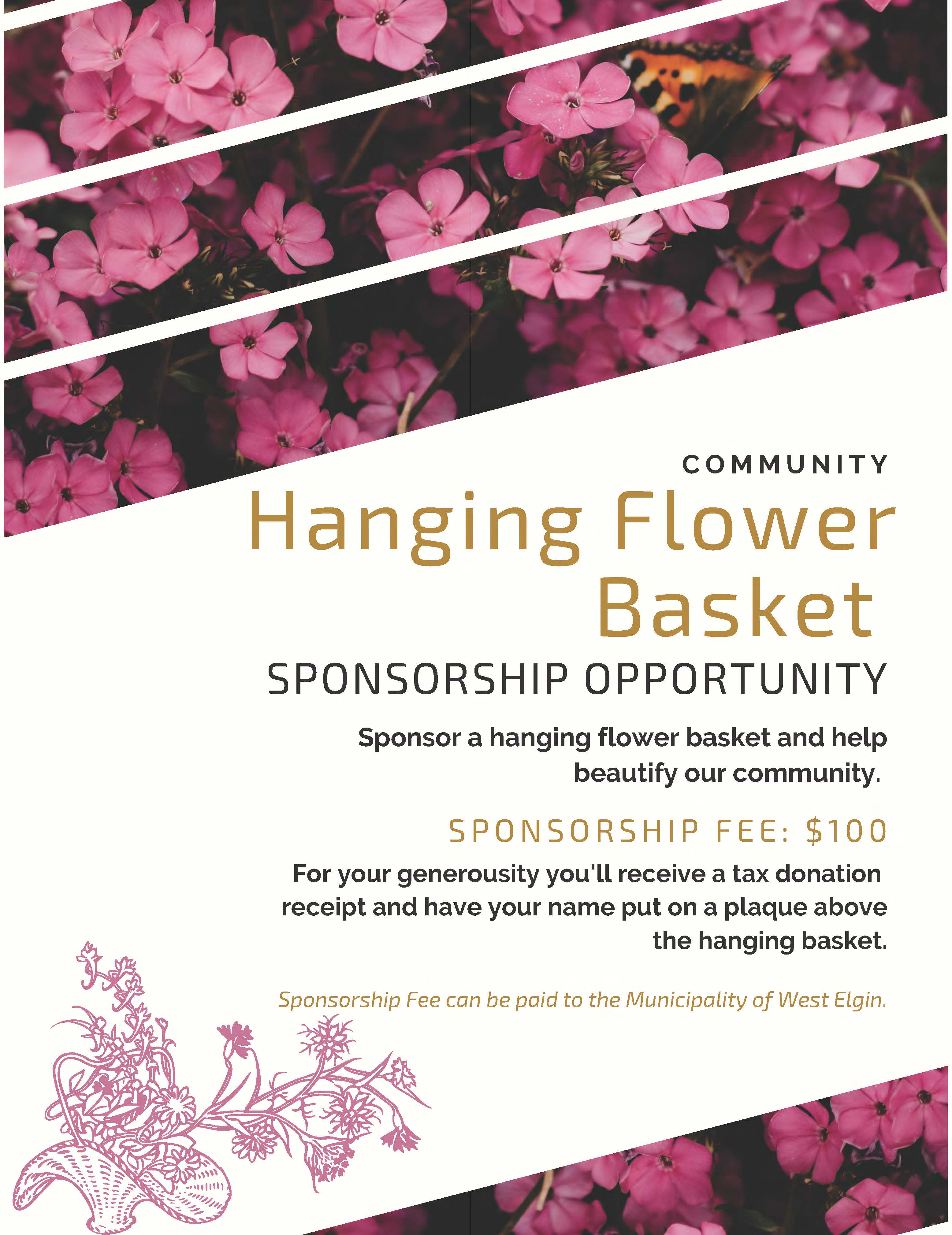 Posted on Thursday, May 05, 2022 10:14 AM
2022 Hanging Basket Sponsorships
The hanging basket sponsorships are back for 2022. There are 14 baskets in Rodney and 12 in West Lorne available for sponsorship. Sponsorship includes a custom plaque displayed above the basket displaying sponsor name or "in memory of" information. This sponsorship assist the municipality with the purchase and maintenance costs associated with the beautification of the two downtown cores.
If you are interested in sponsoring a hanging...
Posted on Wednesday, May 04, 2022 04:38 PM
May 4, 2022
ATTENTION: Rodney Recycling Collection was delayed today and some areas will not be collected until tomorrow. If your recycling was not collected please leave it curbside and it will be collected Thursday morning. Waste Connections is sorry for the inconvenience.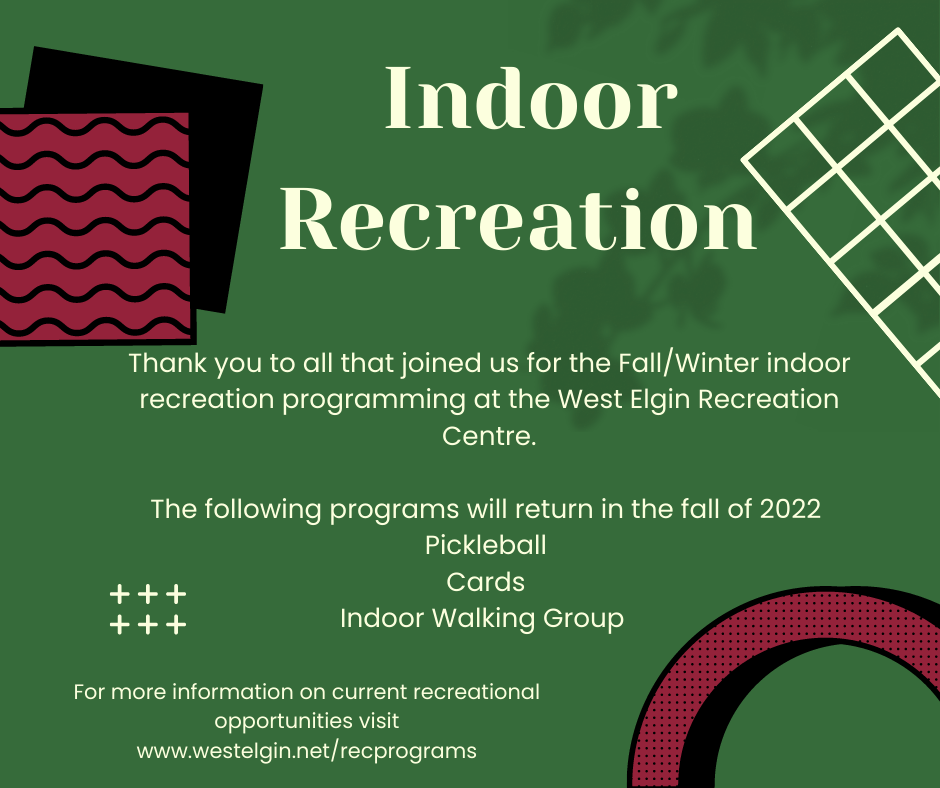 Posted on Wednesday, May 04, 2022 03:52 PM
Thank you to all that joined us for fall/winter indoor recreation programming at the West Elgin Recreation Centre. The pickleball, indoor walking group and card program will return in the fall of 2022.
For more information on current and upcoming recreational opportunities please visit www.westelgin.net/recprograms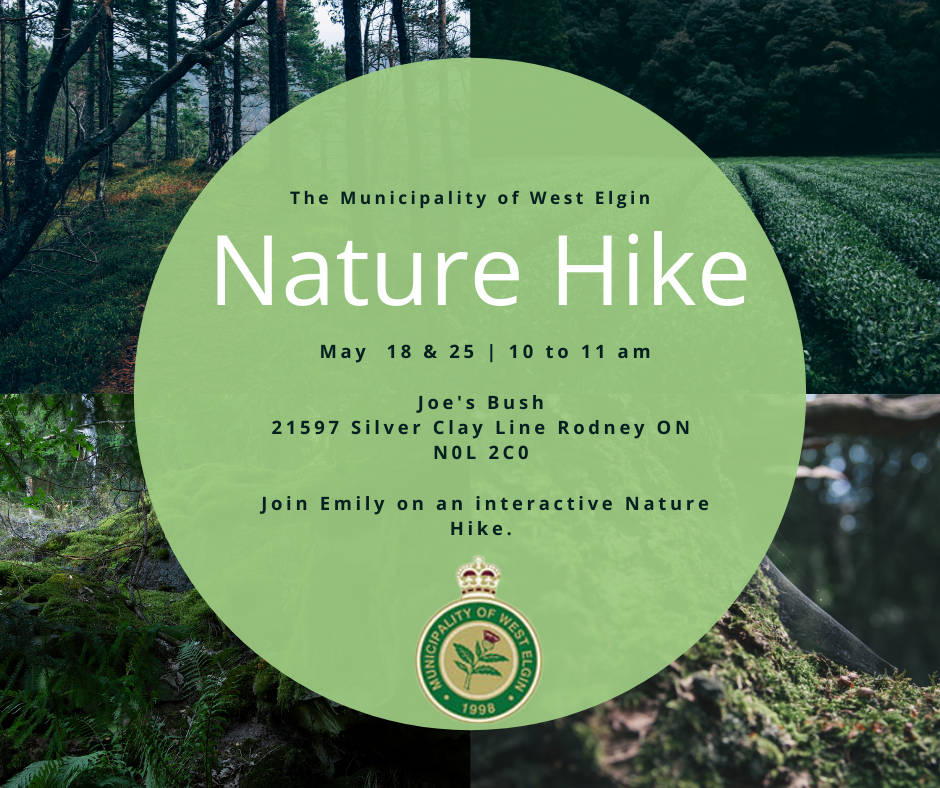 Posted on Wednesday, May 04, 2022 03:46 PM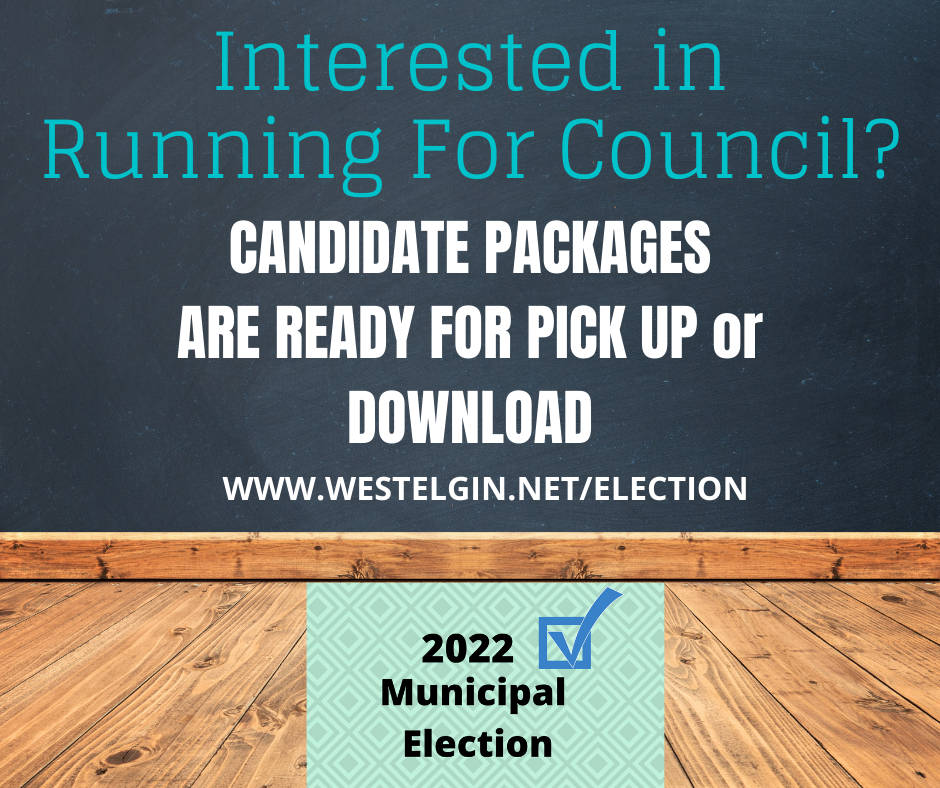 Posted on Friday, April 29, 2022 09:13 AM
Interested in Running for Council?
Candidate packages are ready for pick up at the Municipal Office or Download the documents from www.westelgin.net/election
The first day for registering as a Candidate for the 2022 Municipal Election is May 2, 2022.