Efficient water conservation is one of our main goals. Contact us if you have any concerns or would like to report an issue.
Water and sewer services
Explore the water and sewer services available in our community:
Paying your water bill
Need to pay your water bill? Explore the different payment options that we have available. You can even have your water bill emailed right to your inbox by filling out the Ebilling Form.
Water Billing Dates
Water/Sewer Bills are due at the end of every other month, and will be mailed at least 15 days prior.
Bills are produced: February, April, June, August, October, December
Water and sewer rates
View our Water and Sewer Rates By-law for a full list of fees and charges.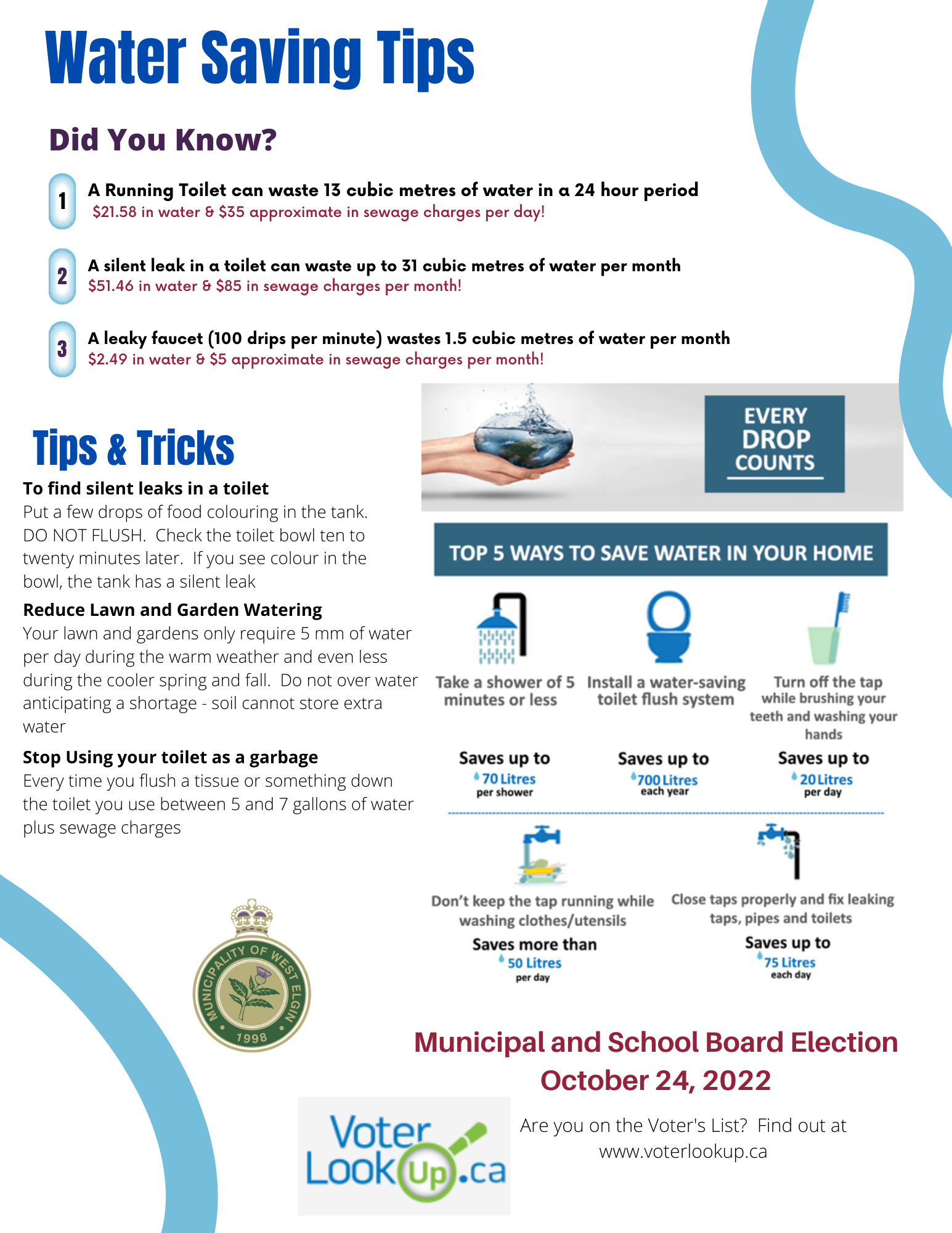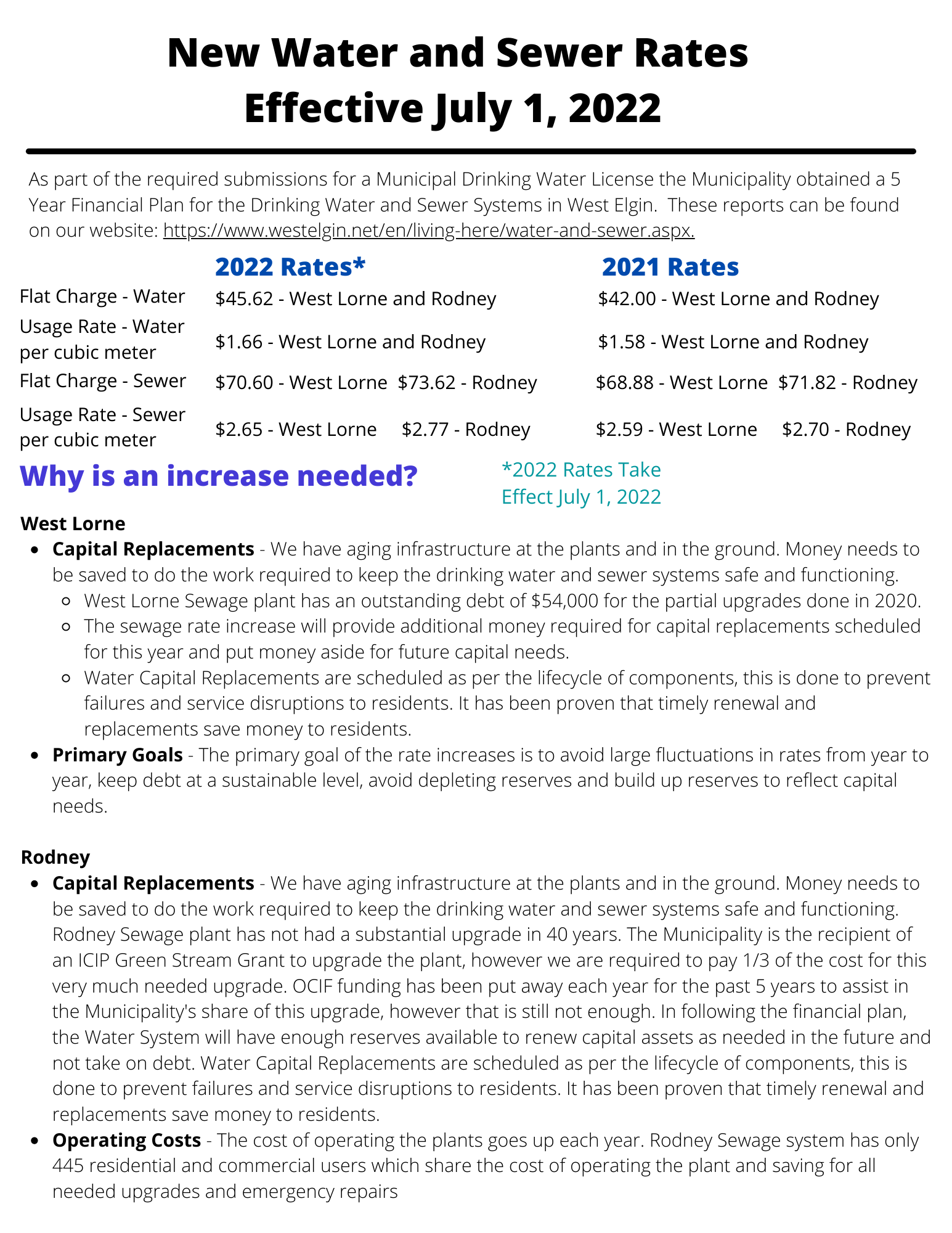 Water and Sewer Rates are based on rate structure reports that were presented to Council.
Rodney Wastewater Treatment Structure Report
Drinking Water System Rate Report