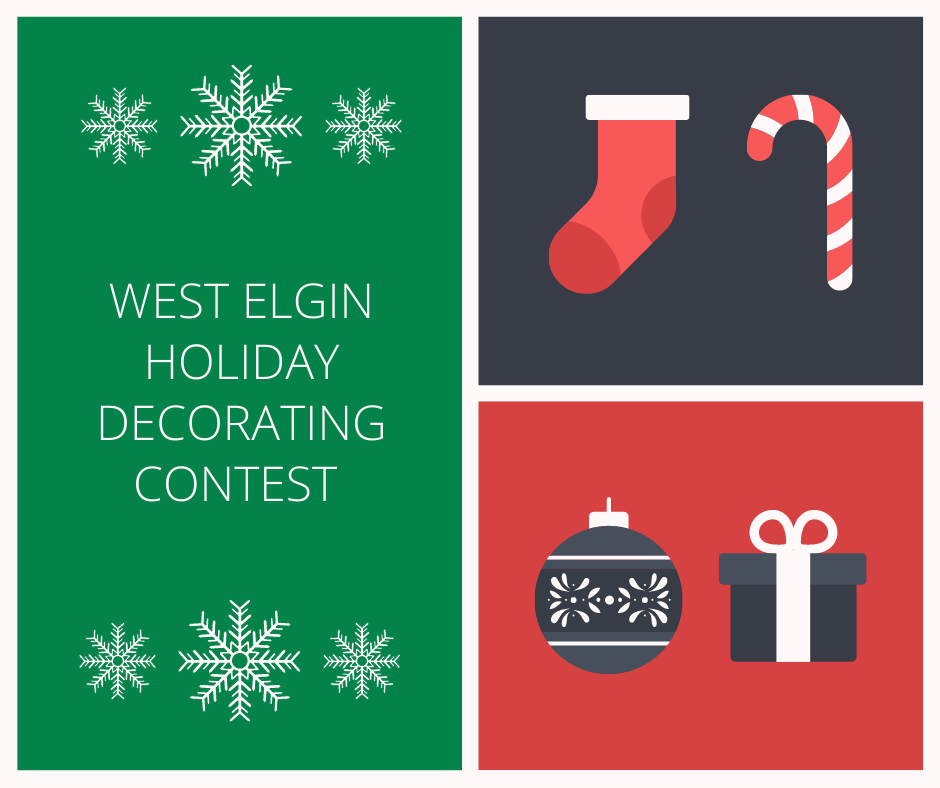 Thank you to all the houses that entered in this year's contest!
Congratulations to the winners of the 2020 Holiday Decorating Contest:
The Traditional category winner is the Johnson household at 275 Mary Street, West Lorne.
The Inflatable category winner is the Wrobel household at 138 Graham Street, West Lorne.
The Griswold Spectacular category was a tie between two households the winners are the Szusz household at 222 Jane Street, Rodney and the Kalita household at 25000 Queens Line, West Lorne.