Route Map
If you currently have garbage and recycling collection (within the boundaries of the villages of Rodney or West Lorne) the pick-up days have ONLY changed for the residents on Angelo Drive & Todd's Place. Please see the Map below for details: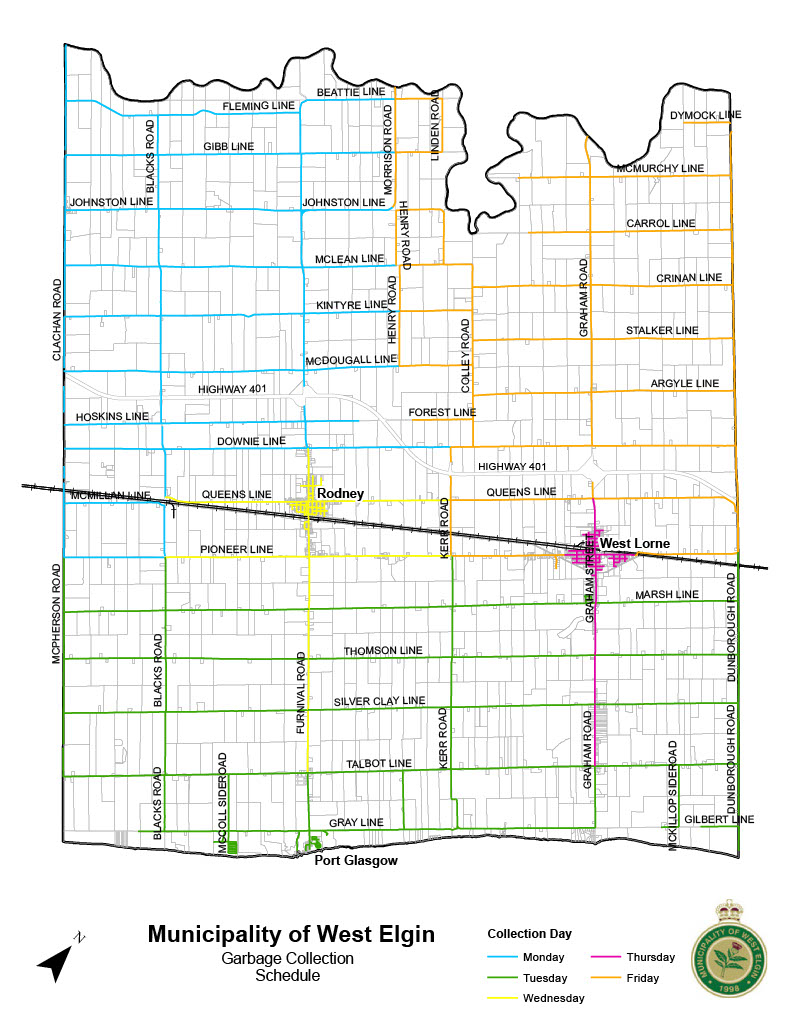 Individual Route Maps
Pick Up Schedule
Recycling Information
Frequently Asked Questions
Q: Where do I put my garbage and recycling for pick up once collection starts?
A: When the blue bins are delivered, staff will place these where Waste Connections needs the garbage and recycling placed for your curbside collection. There will be some roads that require placement on opposite side of the road in order to ensure timely pick up for the entire route - list can be found here. If your property is not on the specific placement location list, then please place your garbage and recycling curbside at the end of your driveway in a visible location (not on snowbank or behind a bush).
Q: Can I still take garbage to the landfill?
A: Yes the landfill is still operational and at this time you are still able to take your garbage to the landfill during normal business hours (Wednesday, Friday and Saturday 9 am to 4 pm)
Garbage and Recycling Tips