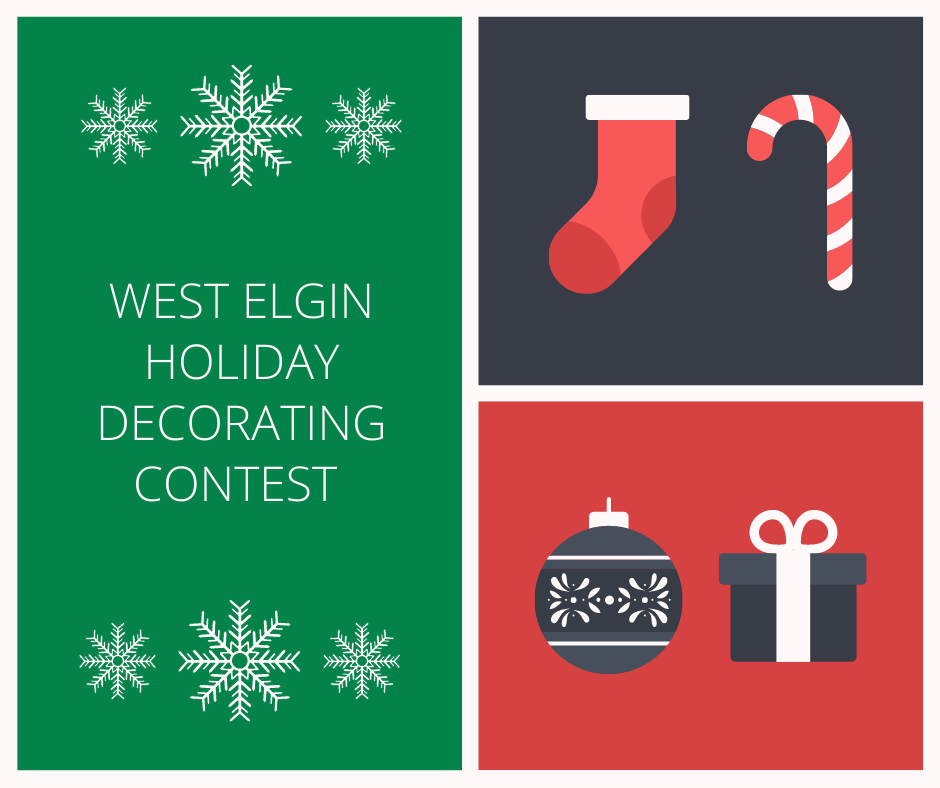 Posted on Friday, December 03, 2021 08:46 AM
The West Elgin Holiday Decorating Contest
Enter your decorated house or yard for a chance to win a prize.
Categories include Traditional, Inflatables, and Griswold Spectacular. Contest closes December 14, 2021 at 4:30 p.m. Judging of the decorations will take place on December 16 & 17 from 4:30-7:00 p.m.
Visit https://www.westelgin.net/contests/ or phone 519-785-0560 ext. 200 to enter.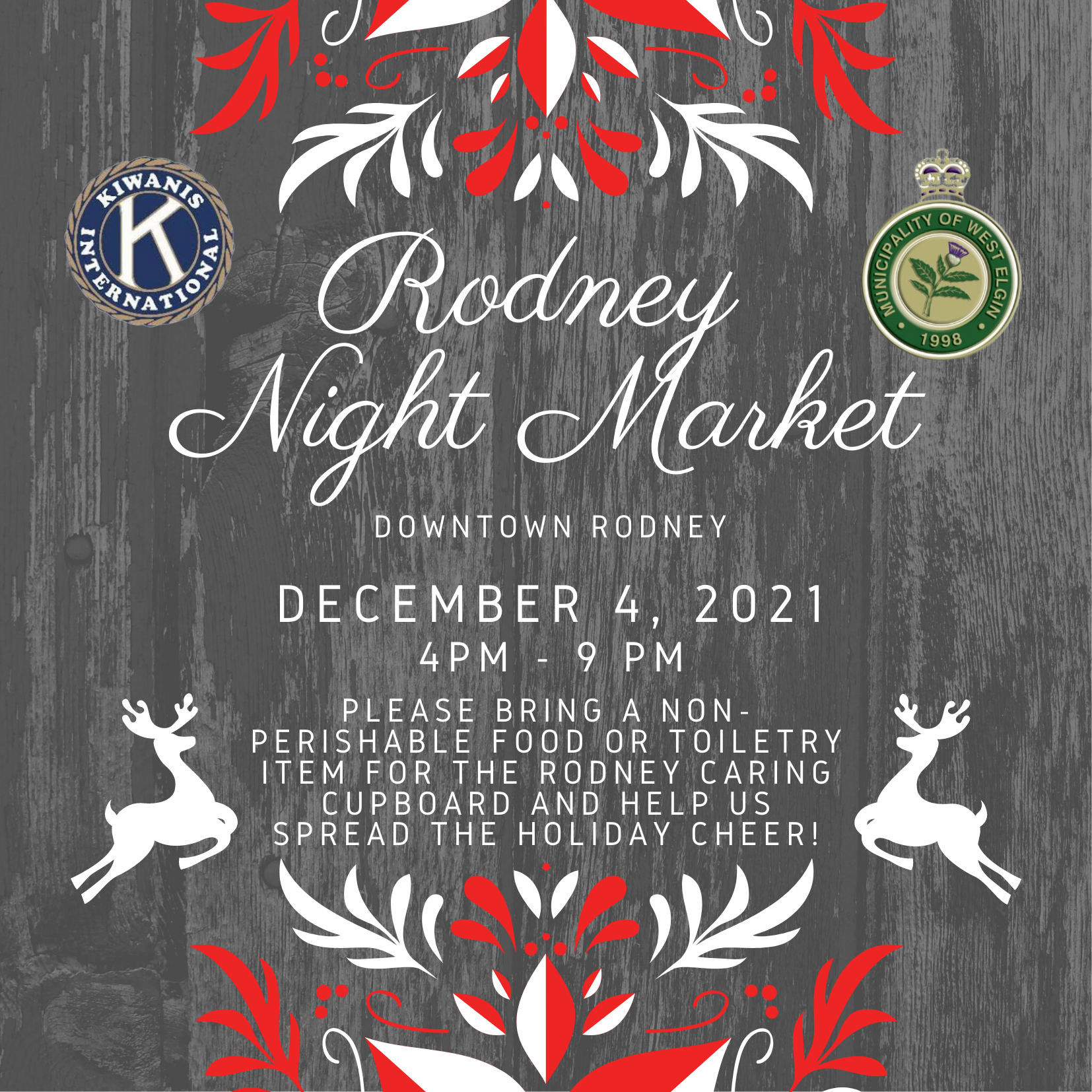 Posted on Thursday, December 02, 2021 08:41 AM
Looking for some Christmas Cheer this weekend?
Come to downtown Rodney for the Night Market, brought to you by Rodney Kiwanis Club on Saturday December 4 from 4pm to 9 pm. Over 60 local vendors, festival of lights and Food Trucks! Please bring a non-perishable food or toiletry item for the Rodney Caring Cupboard and help us spread the cheer!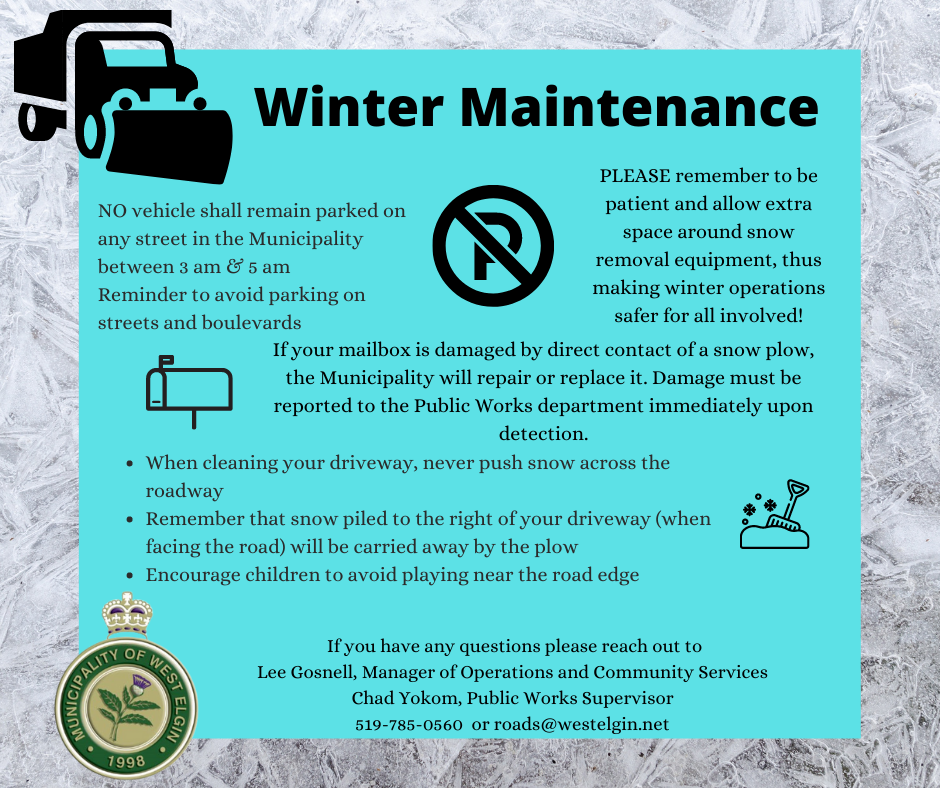 Posted on Friday, November 26, 2021 11:03 AM
The Public Works Department would like to remind residents of the maintenance and safety tips for the upcoming winter season. For more information please visit www.westelgin.net/wintermaintenance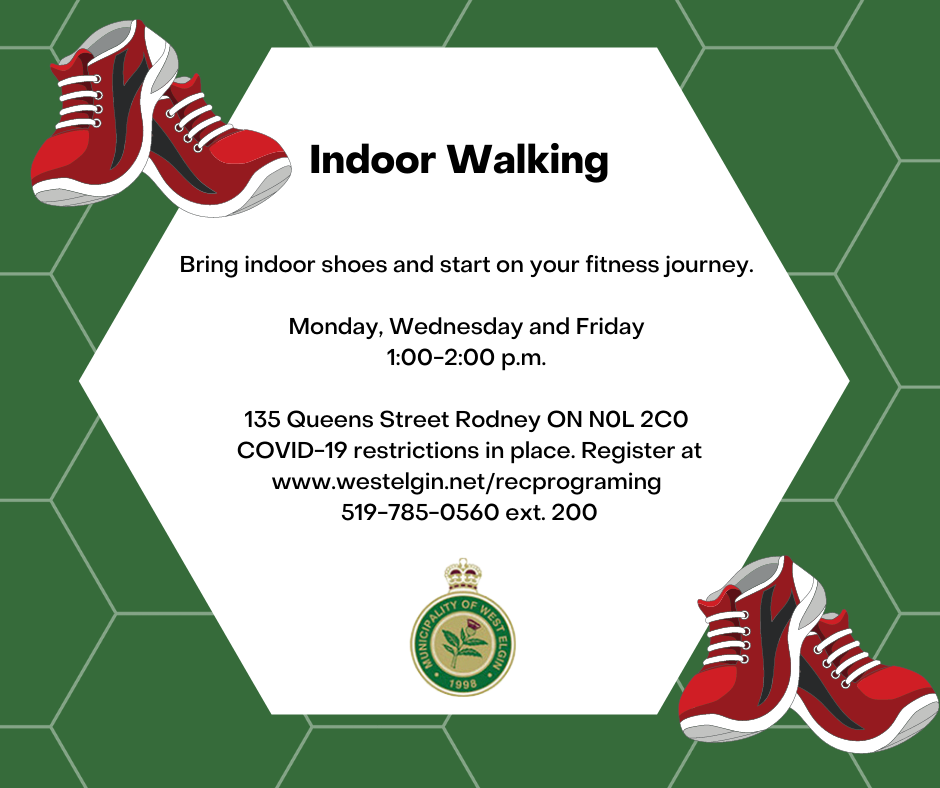 Posted on Friday, November 26, 2021 09:06 AM
Join Emily every Monday, Wednesday and Friday from 1:00-2:00 p.m. for indoor walking.
COVID-19 restrictions are in place. Register to secure your spot at www.westelgin.net/recprograming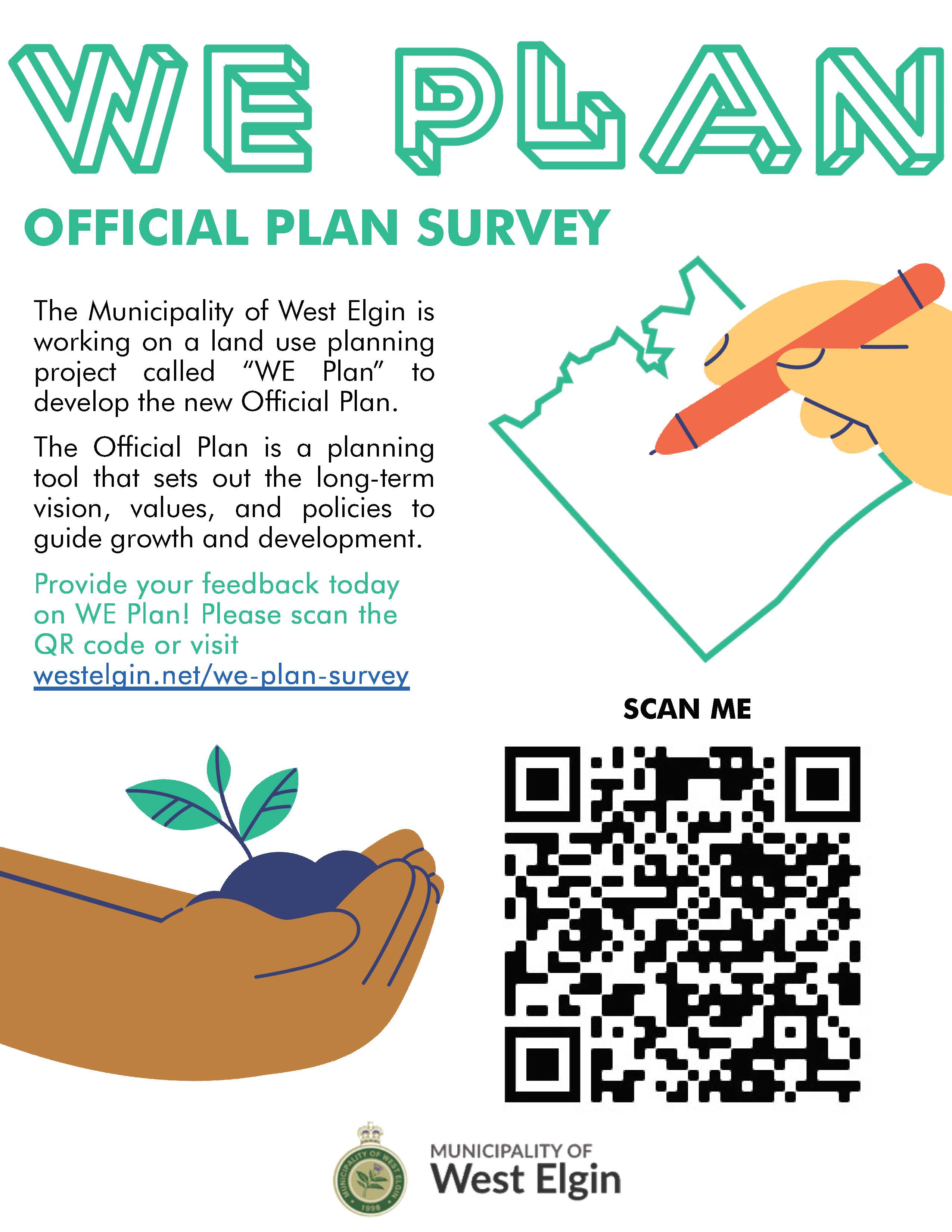 Posted on Wednesday, November 24, 2021 04:51 PM
Official Plan Survey - We Want to hear from you!
The WE Plan (New Official Plan for West Elgin) contains key topics and priorities for West Elgin over the next 25 years. Please fill out the survey to identify what is important to you and your family. Survey Link below:
https://forms.westelgin.net/West-Elgin-New-Official-Plan-Survey
The deadline is Thursday, December 9, 2021 at 4:30pm.