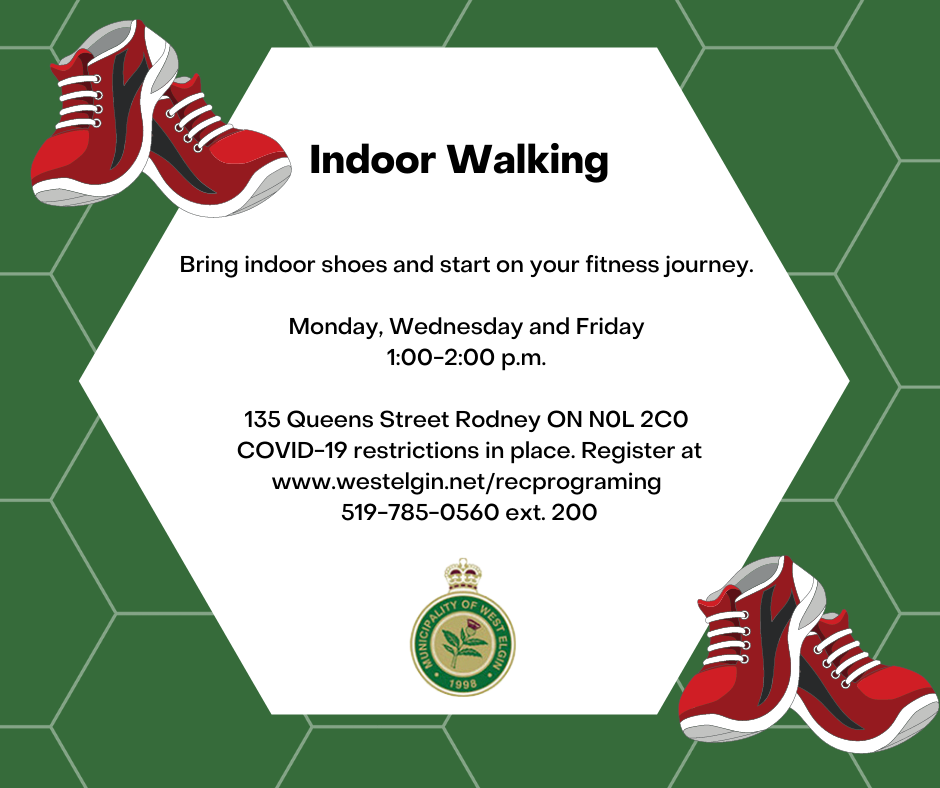 Posted on Friday, November 26, 2021 09:06 AM
Join Emily every Monday, Wednesday and Friday from 1:00-2:00 p.m. for indoor walking.
COVID-19 restrictions are in place. Register to secure your spot at www.westelgin.net/recprograming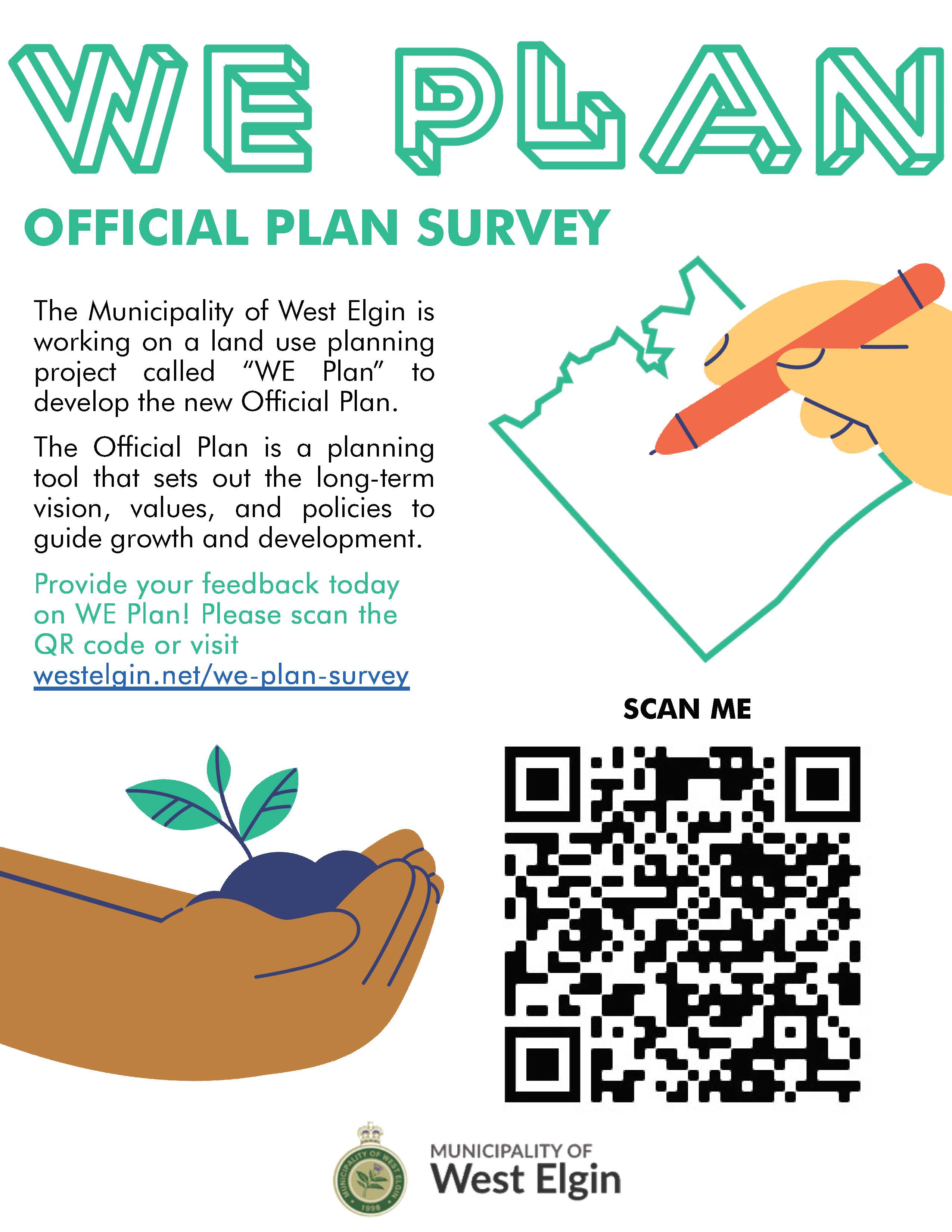 Posted on Wednesday, November 24, 2021 04:51 PM
Official Plan Survey - We Want to hear from you!
The WE Plan (New Official Plan for West Elgin) contains key topics and priorities for West Elgin over the next 25 years. Please fill out the survey to identify what is important to you and your family. Survey Link below:
https://forms.westelgin.net/West-Elgin-New-Official-Plan-Survey
The deadline is Thursday, December 9, 2021 at 4:30pm.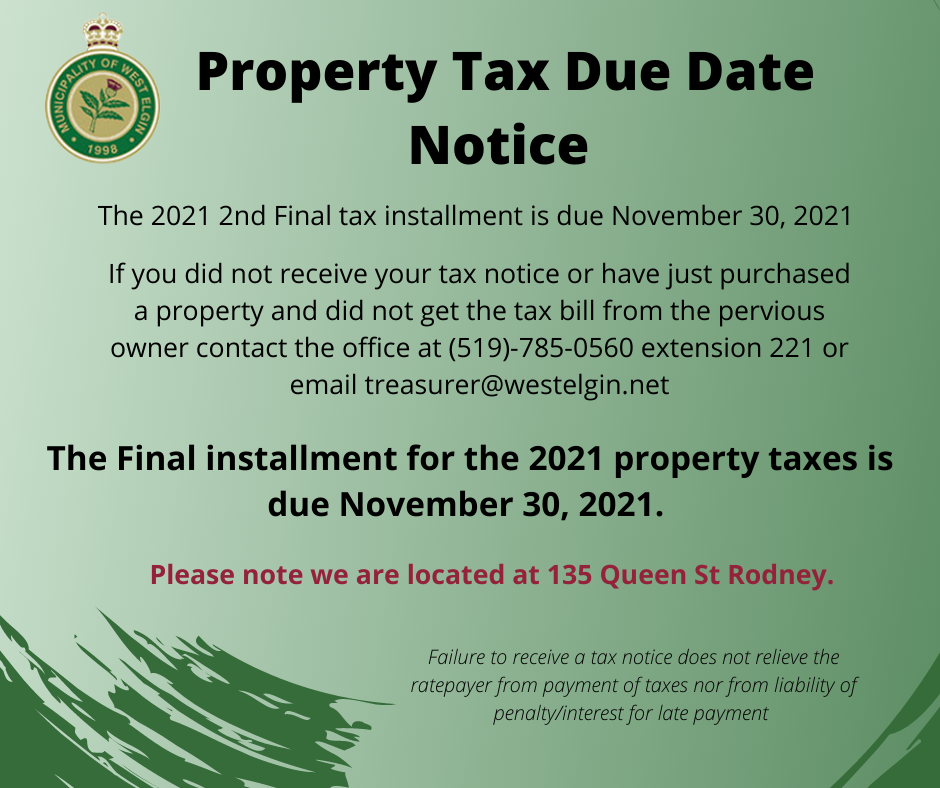 Posted on Wednesday, November 24, 2021 02:18 PM
The 2021 2nd Final tax installment is due November 30, 2021.
If you did not receive your tax notice or have just purchased a property and did not get the tax bill from the previous owner contact the office at 519-785-0560 extension 221 or email – treasurer@westelgin.net
The Final installment for the 2021 property taxes is due on November 30, 2021.
Please note we are located at 135 Queen St Rodney.
Failure to receive a tax notice does not relieve the ratepayer from payment of taxes nor from...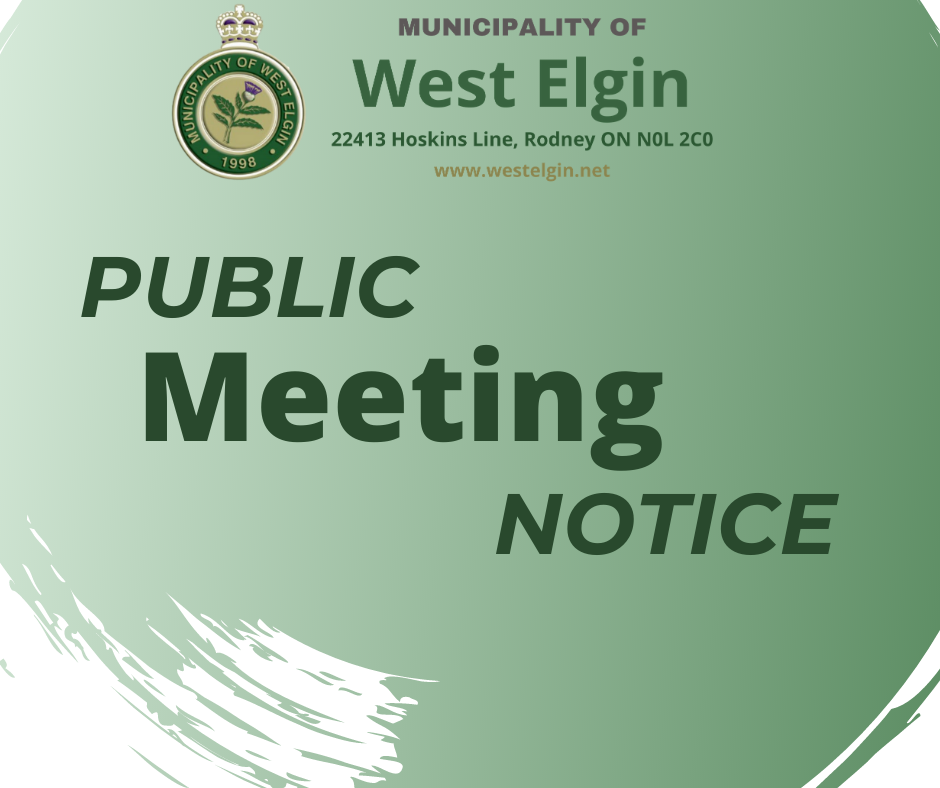 Posted on Wednesday, November 24, 2021 11:02 AM
Notice of Building Fees and Charges Public Meeting
Pursuant to Subsection 7(6) of the Building Code Act, R.S.O. 1992 as amended
Notice is hereby given that the Council of the Corporation of the Municipality of West Elgin intends to give principle authority to pass a by-law adopting new and amended fees and charges under Section 7 of the Building Code Act, as amended at the Council Meeting meeting on December 2, 2021 virtually (meeting link can be found at www.westelgin.net).
The...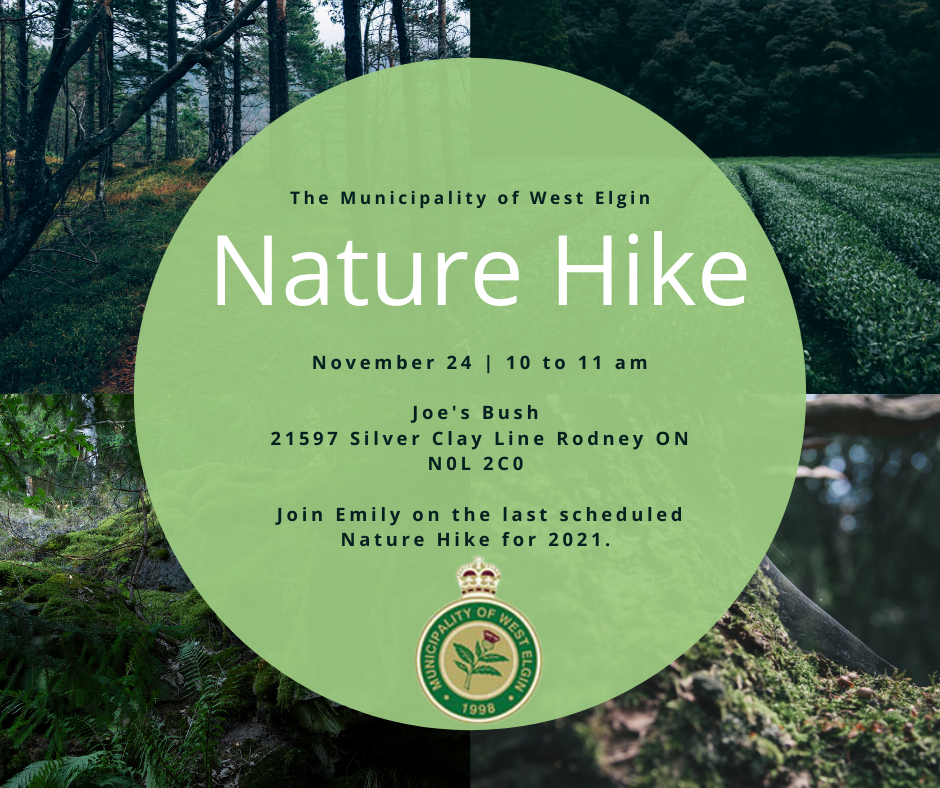 Posted on Friday, November 19, 2021 08:55 AM
Join Emily on Wednesday November 24 from 10:00-11:00 a.m. for the last scheduled Nature Hike of 2021.