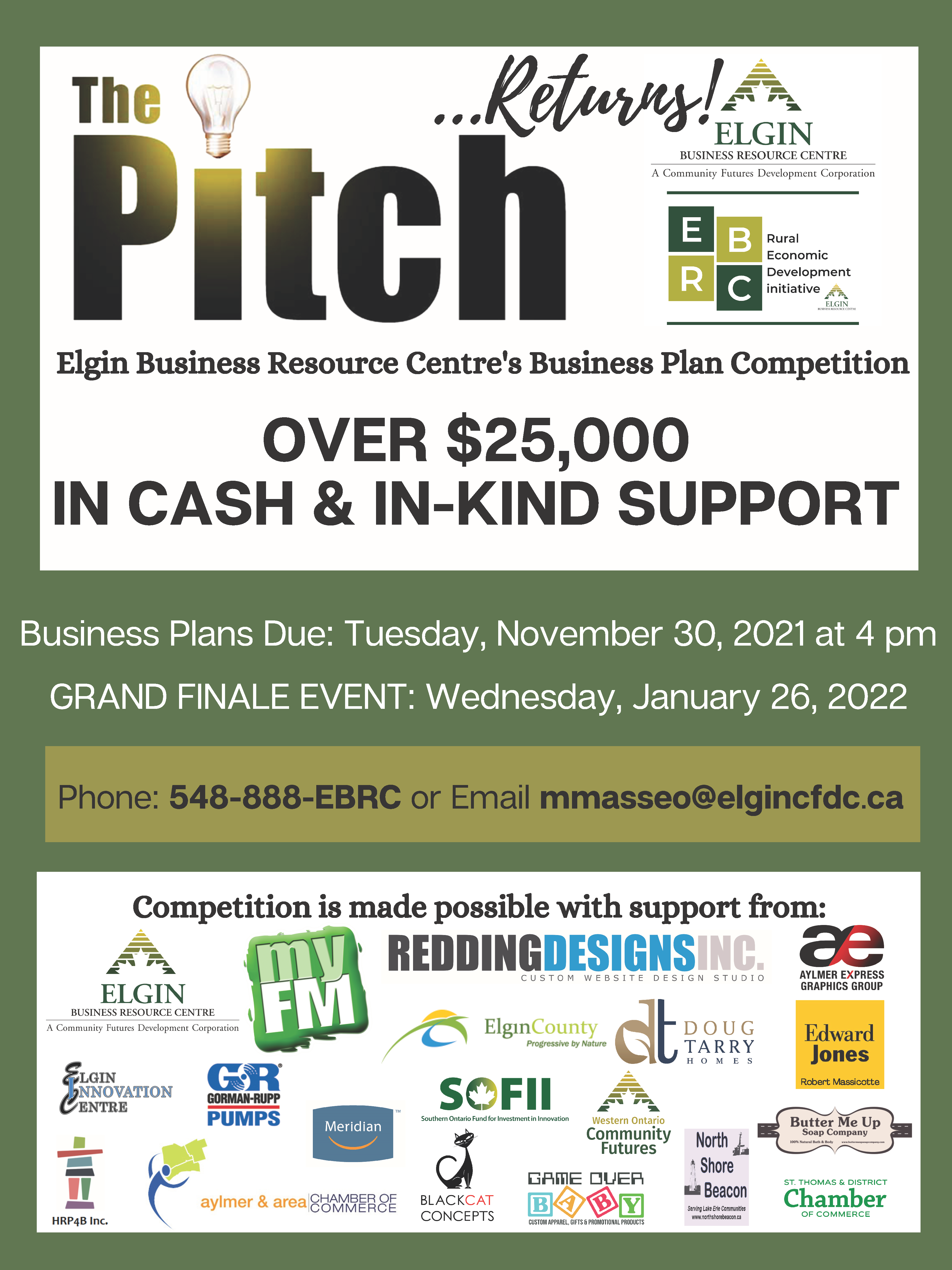 Posted on Tuesday, October 19, 2021 11:55 AM
The Pitch Business Plan Competition
Elgin Business Resource Centre Business Plan Competition - The Pitch has returned. This is a chance for local businesses or a business idea to win the grand prize valued at $25,000 in cash and in kinds support. Submission deadline is November 30, 2021. For more information: http://www.elgincfdc.ca/
Posted on Friday, October 15, 2021 02:10 PM
Join Emily for a Spooktacular walk through Miller Park on October 30, 2021 from 4:30-7:30 p.m.
Registration is required. You are able to register for a walking time at https://www.westelgin.net/recprograming/ or calling 519-785-0560 ext. 200.
For more information visit www.westelgin.net or 519-785-0560 ext. 200

Posted on Friday, October 08, 2021 11:30 AM
Discussion Paper #3 Now Available!
As part of the County's Official Plan Review process, we have developed Discussion Paper #3 - Elgin Natural Heritage Systems Study, Source Water Protection, and Environmental Policy Amendments. As per Council's direction, the public will have an opportunity to review the draft Elgin Natural Heritage Systems Strategy (2019) and provide their feedback and input on the recommendations from this report. Policies on Source Water Protection will also be addressed...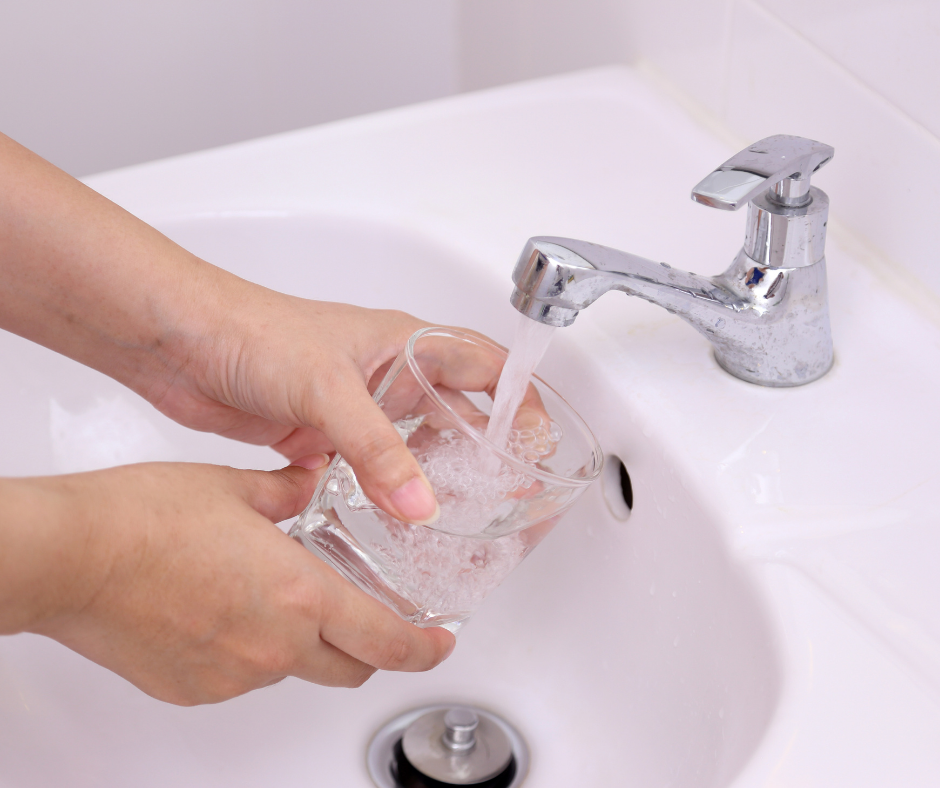 Posted on Monday, September 20, 2021 11:30 AM
WATER UPDATE - September 20, 2021
The water quality monitoring from the Tri-County Water Treatment Plant indicates that the conditions on Lake Erie have continuously improved throughout the weekend and incoming and treated water conditions are returning to normal. As a result, residents should already see a significant improvement to water clarity and diminished odours to what may have been experienced recently. The Operator has started the lengthy process of flushing the distribution...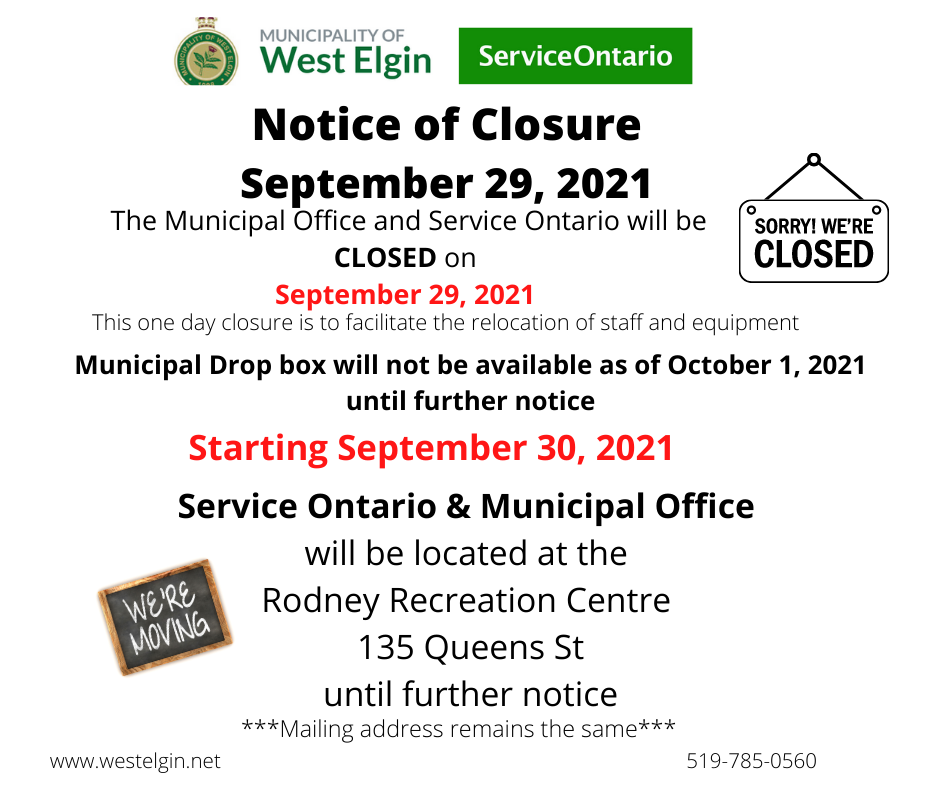 Posted on Friday, September 17, 2021 05:01 PM
Notice of Closure
The Municipal Office and Service Ontario will be CLOSED on September 29, 2021, for one (1) day in order to facilitate the move to the temporary offices.
Relocation
The Municipal Office and Service Ontario will be located at Rodney Recreation Center - 135 Queens St starting on September 30, 2021 until further notice. This temporary office will handle the same duties and functions as the previous office.
Please note the mailing address...