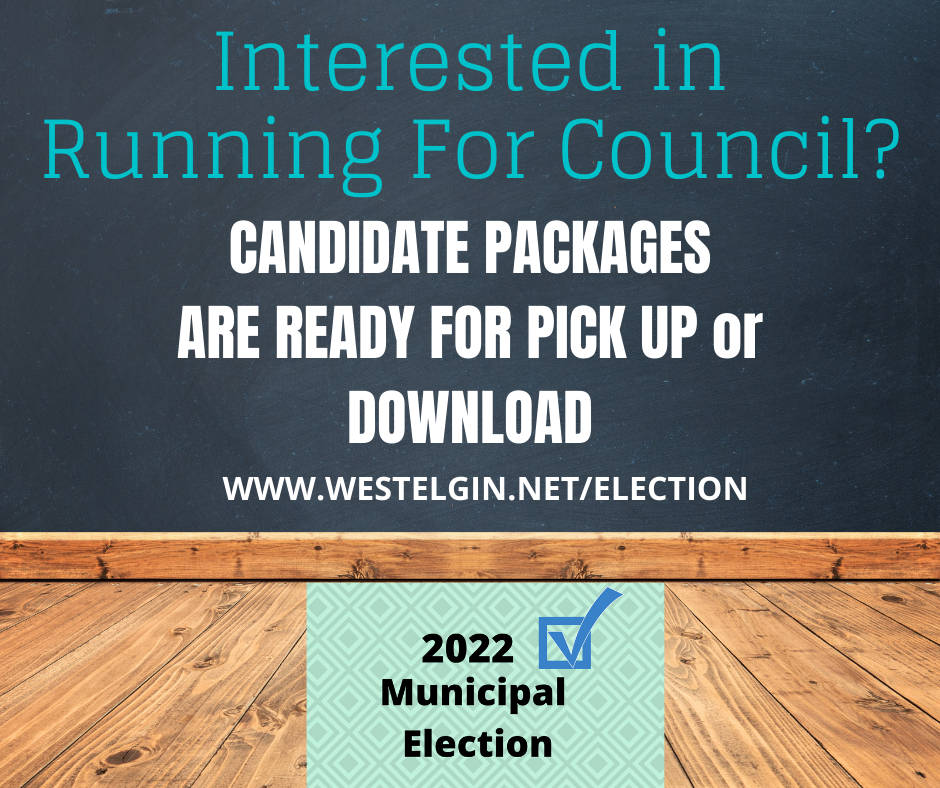 Posted on Friday, April 29, 2022 09:13 AM
Interested in Running for Council?
Candidate packages are ready for pick up at the Municipal Office or Download the documents from www.westelgin.net/election
The first day for registering as a Candidate for the 2022 Municipal Election is May 2, 2022.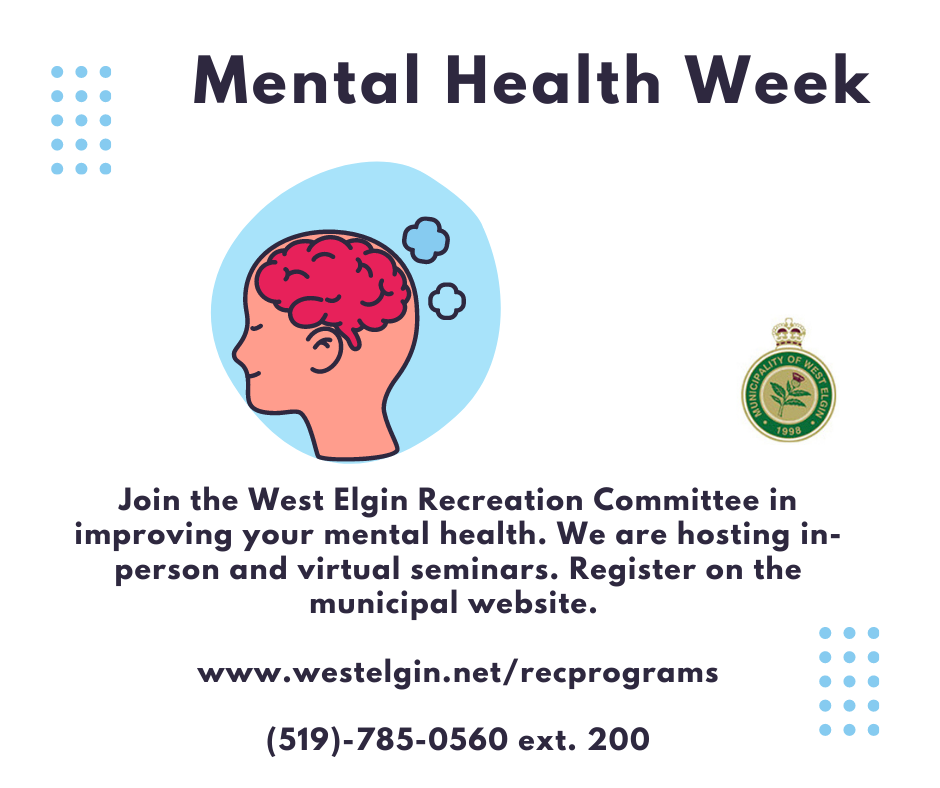 Posted on Tuesday, April 26, 2022 12:18 PM
Join the West Elgin Recreation Committee in improving your mental health.
Register today at www.westelgin.net/recprograms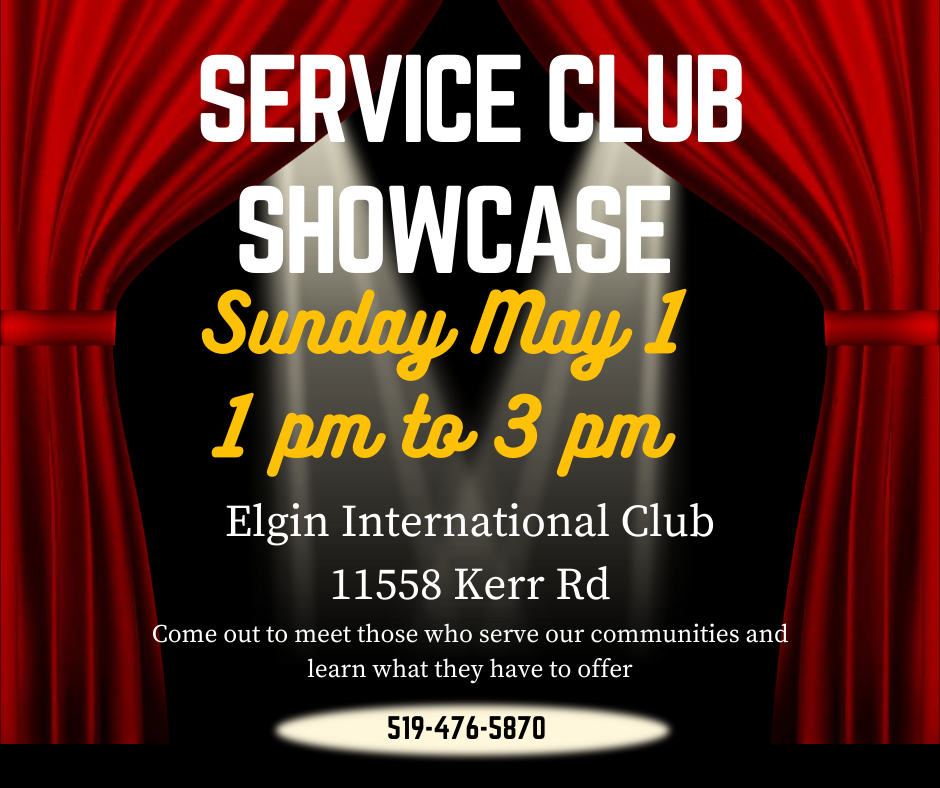 Posted on Saturday, April 23, 2022 03:31 PM
Service Club Showcase
On Sunday May 1, 2022 between 1 pm and 3 pm come out to a free event at the Elgin International Club to meet those who serve our communities and learn what they have to offer.
Location: Elgin International Club, 11558 Kerr Road.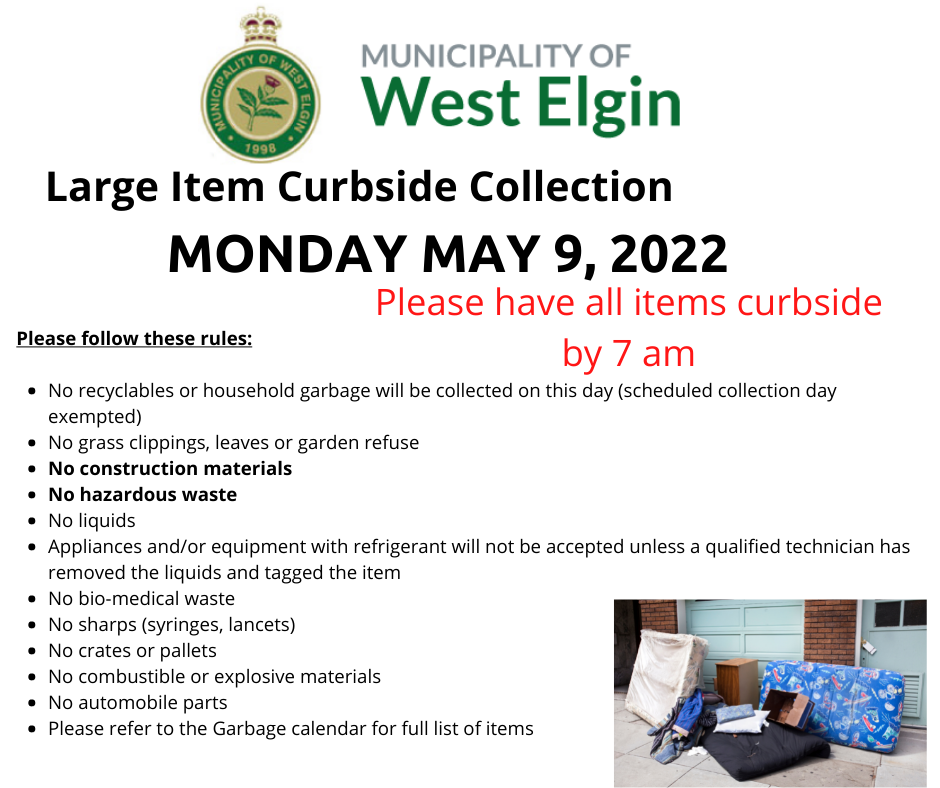 Posted on Thursday, April 14, 2022 07:21 PM
Large item curbside collection on Monday May 9, 2022.
All items must be curbside by 7a.m.
More information can be found at www.westelgin.net/garbage
Posted on Thursday, April 14, 2022 07:14 PM
Spring Yard Waste Clean Up Monday May 16, 2022.
Please have all items curbside by 7:00 a.m.
All leaves must be in Paper yard waste bags. No Exceptions.