Posted on Tuesday, September 27, 2022 09:00 AM
Blacks Road Closure
Blacks Road will be closed between McLeans Line and Hoskins Line beginning September 28, 2022 to mid-December. This is required to replace Bridge #6 and Culvert #6.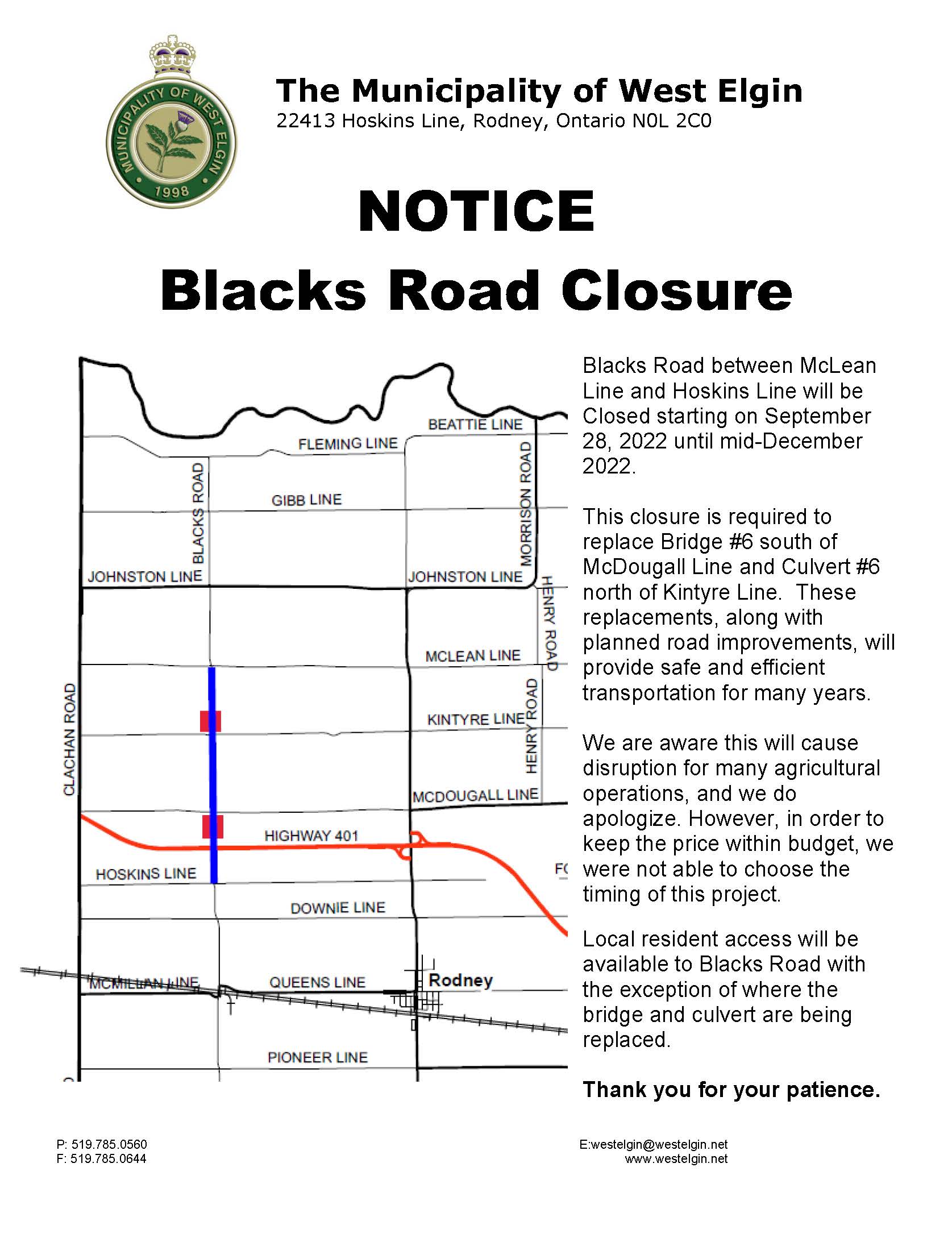 Posted on Wednesday, September 21, 2022 08:00 AM
In honour of National Tree Day September 21, 2022, the Municipality of West Elgin is proud to announce the return of the Spruce Up West Elgin Program. Residents will have a choice of 1 free tree from the selection of Yellow Birch, Sugar Maple or Burr Oak. All trees have limited quantities and can only be requested by West Elgin Residents ONLY. Registration opens January 2, 2023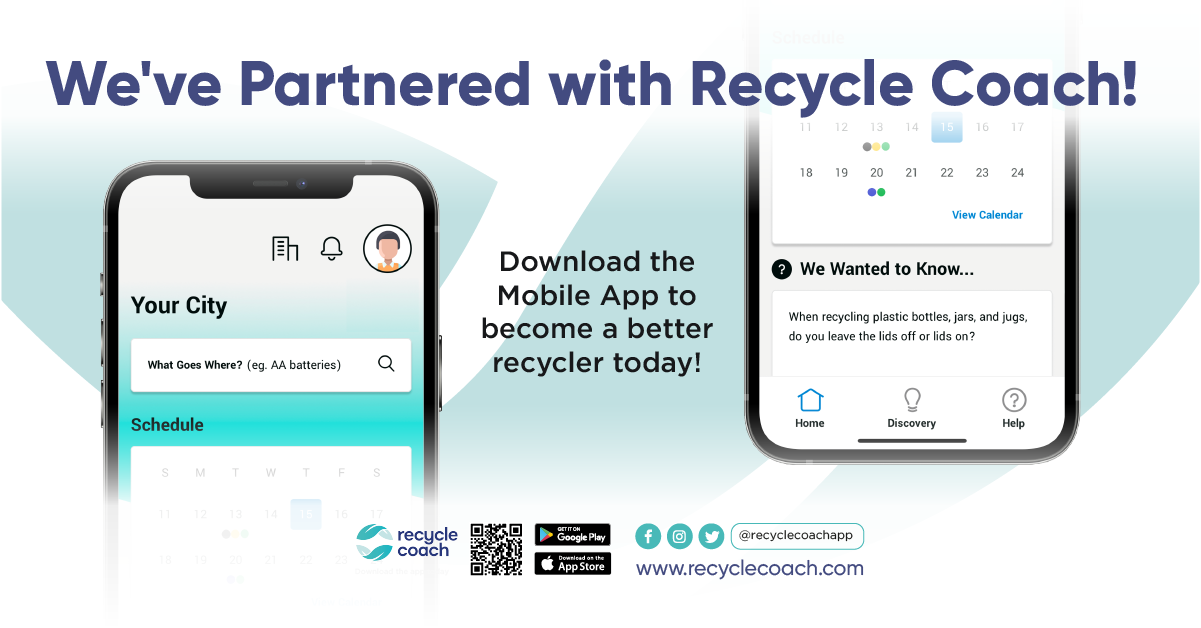 Posted on Friday, August 19, 2022 08:57 AM
We're excited to announce that we've partnered with
Recycle Coach
!
Find information on garbage and recycling, what to dispose of, how to do it, when your collection day is, when our special programs like Leaf & Yard Waste and Christmas Tree Drop Off are going on and more!
Personalize your app with reminders to place items at the curb. Get hands-free help from Alexa & Google from Recycle Coach voice apps!
Download the FREE Recycle Coach app today!
Posted on Wednesday, July 20, 2022 03:21 PM
Due to the Hydro Outage in Rodney the West Elgin Community Pool is CLOSED as of 3 pm on July 20, 2022
A Cooling Centre has been opened at the Rodney Recreation Centre (135 Queen Street)
until the hydro returns or 8 pm.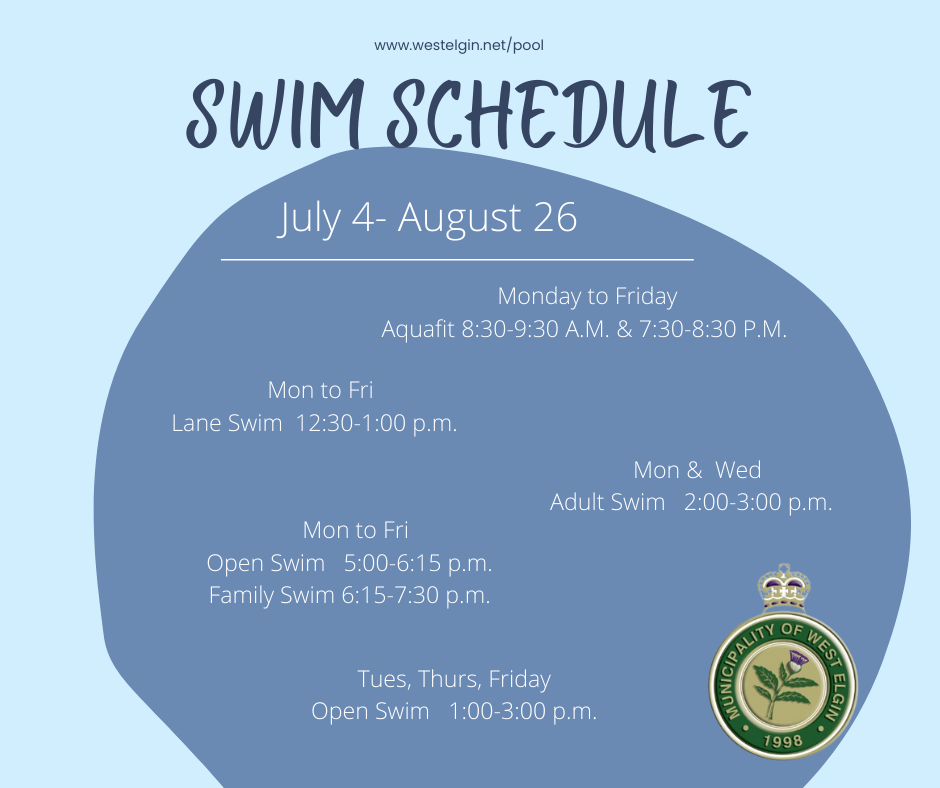 Posted on Saturday, July 02, 2022 05:25 PM
Join us at the West Elgin Community Pool for a splashing summer of fun.
Full pool schedule and lesson times can be found at www.westelgin.net/pool