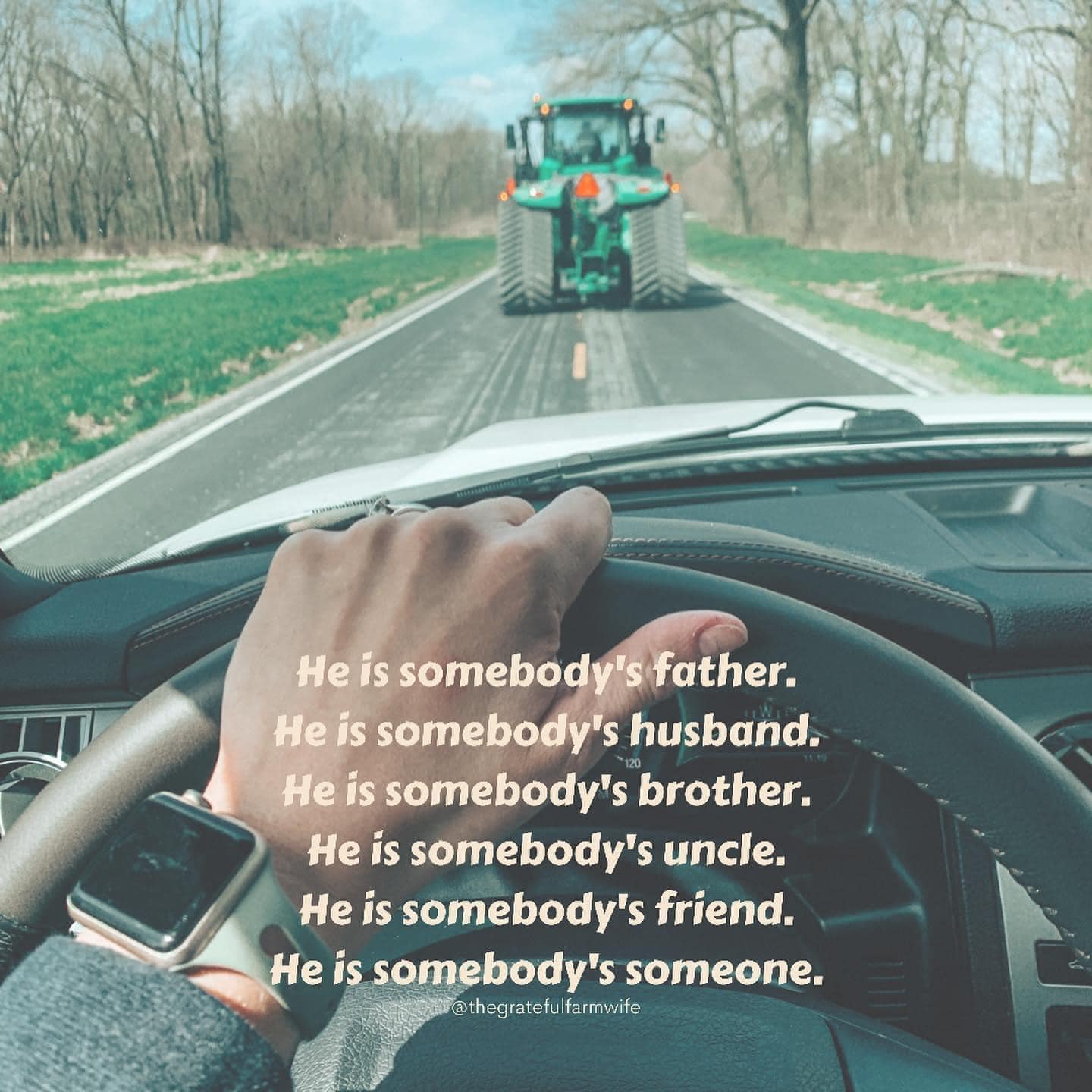 Reminder Fall Harvest is here.
That tractor.
That semi.
That combine.
That farmer driving all of those things...
that farmer can't see you!

Farm equipment is big and the blind spots are REAL.

That farmer doesn't want to make you late and sure as heck doesn't want to get in an accident with you.

So slow down.

And pass with care.

And ALWAYS stop at the corners.

Harvest is here and there will be more and more semi and equipment traffic on the roads. I promise that farmer will get out of your way as soon as there's a safe opportunity to do so!

And that farmer. That farmer has a lot of responsibility this time of year. That crop that they're harvesting could make or break the future of their family farm. That crop will become the food, fuel, and fiber that you consume every single day. Harvesting that crop is stressful and dangerous and farmers have died doing so.

So next time you get held up behind a farmer on the road, slow down and say a little prayer for them. Pray for safety and bountiful harvests. Pray for a good nights sleep to give them a clear mind in the field. Pray for the farmer and pray for their family. Help farmers get home safely to their families.