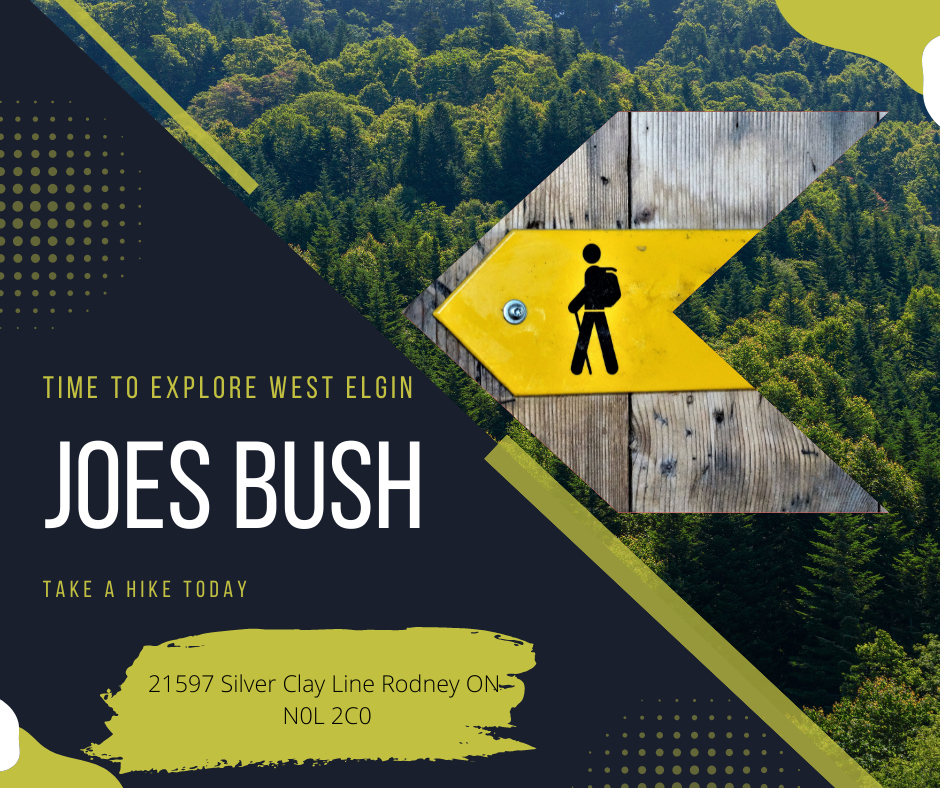 The West Elgin Recreation Committee is challenging you to get out and become active in the community. A great spot to stop and explore is Joe's Bush. Joe's Bush was donated to the village of Rodney in 1986 by Joseph Schmid. The bush consists of 3 trails to wonder among the wild life.
Joe's Bush is part of the Carolinian Life zone. Tree's that can be found in the bush are tulip tree, sassafras, black walnut, sugar maple, black cherry, butternut and white pine. Many types of ferns and wildlife can be found growing on the forest floor.
Upon entrance to the property a large map is on display to show designated trails and promote public awareness of the area. Please remember when visiting the area to stay on the trails and leave no trace.
More information can be found at www.westelgin.net/recprograms