Posted on Thursday, February 25, 2021 10:42 AM
The Municipality of West Elgin invites proposals from interested individuals or groups to operate the food concession / store at the Port Glasgow Trailer Park, 8650 Furnival Road West Elgin, from June 1, 2021 to Labour Day Monday, September 6, 2021
Information packages can be acquired online or by request at 519-785-0560
Completed proposals must be submitted to:
By Mail:
The Municipality of West Elgin ATTN: Lee Gosnell, Manager of Operations & Community...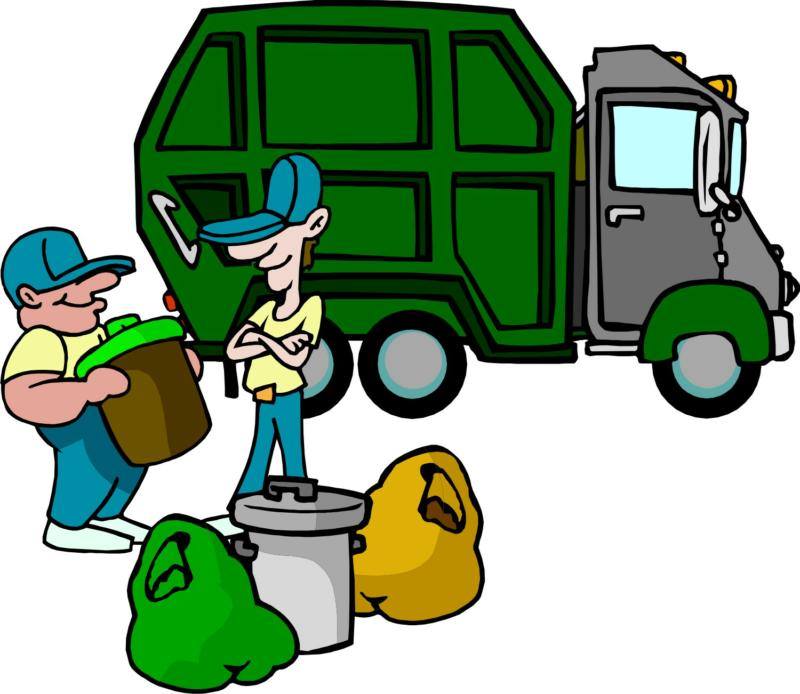 Posted on Monday, February 22, 2021 08:46 AM
February 22, 2021
Garbage & Recycling Collection Delay
Due to weather Monday Garbage and Recycling collection are delayed at this time. We are sorry for any inconvenience.

Posted on Friday, February 19, 2021 04:34 PM
The Municipality of West Elgin has an immediate opening for a Part-Time Four Counties Transit Bus Driver. Four Counties Transit Bus provides transportation to individuals in the Four Counties area to and from medical appointments, other wellness related activities, community programs and shopping. Drivers provide superior customer service and work closely with individuals with special needs and seniors. Drivers are required to aid passengers boarding the bus, maneuverings wheelchairs,...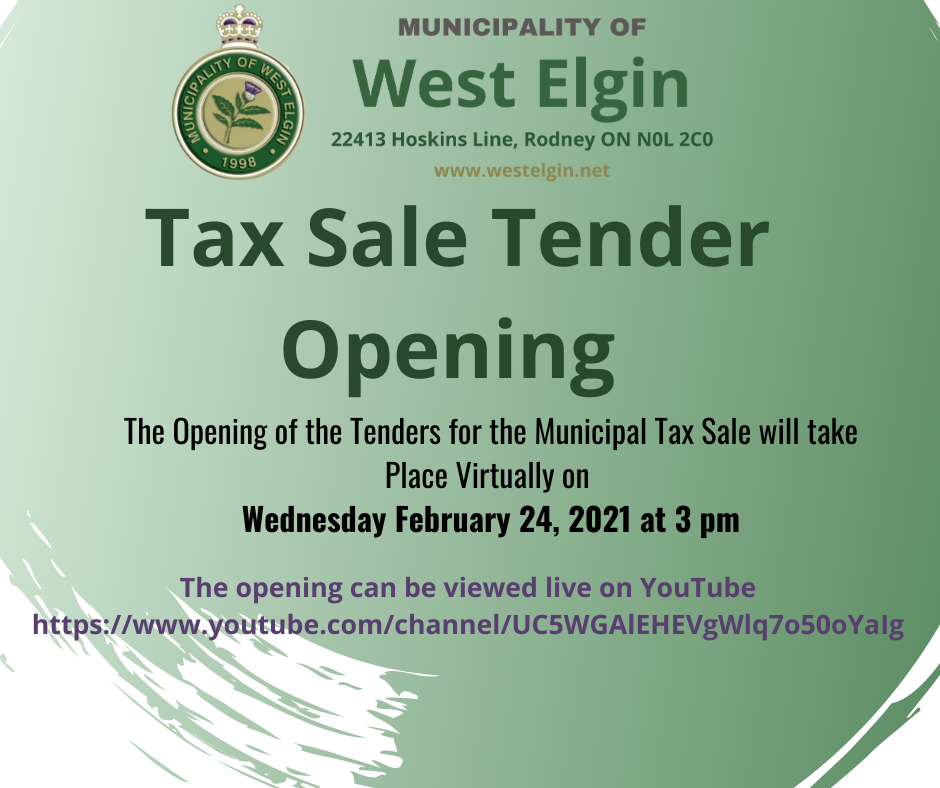 Posted on Thursday, February 18, 2021 01:00 PM
The Opening of the Tenders for the Municipal Tax Sale will take place virtually on Wednesday February 24, 2021 at 3 pm. The opening of these tenders can be viewed live on the Municipality of West Elgin YouTube Page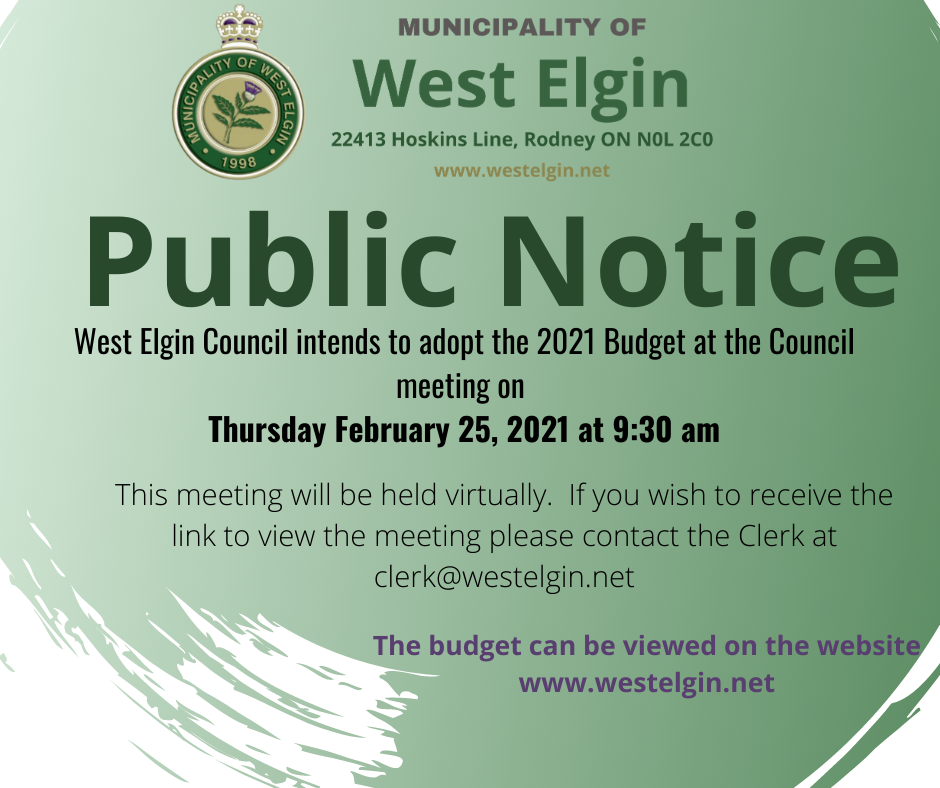 Posted on Thursday, February 18, 2021 12:28 PM
Pursuant to Section 290 of the Municipal Act, 2001, as amended
Notice is hereby given that the Council of the Corporation of the Municipality of West Elgin intends to adopt the 2021 Municipal Budget at the Regular Council Meeting on February 25, 2021 at 9:30 a.m. via electronic participation meeting, contact the Clerk at clerk@westelgin.net to receive a link to view this meeting
The proposed 2021 Budget is available for review at the Municipal Office and on-line at www.westelgin.net.
Note: this...