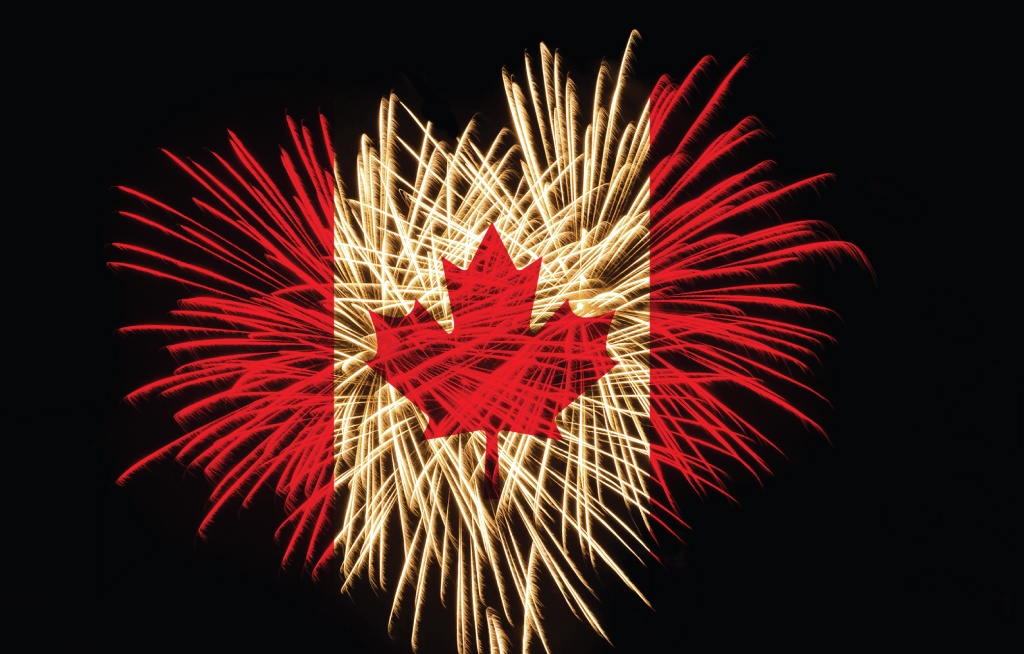 Posted on Wednesday, April 29, 2020 09:00 AM
The Municipality of West Elgin takes the health of residents and visitors seriously during the COVID-19 Virus Pandemic. As such at this time we feel it is in the best interest of public health to cancel the 2020 Canada Celebration that is traditionally held in Miller Park. We look forward to hosting a wonderful Celebration of Canada's Birthday in 2021!
Magda Badura
CAO/Treasurer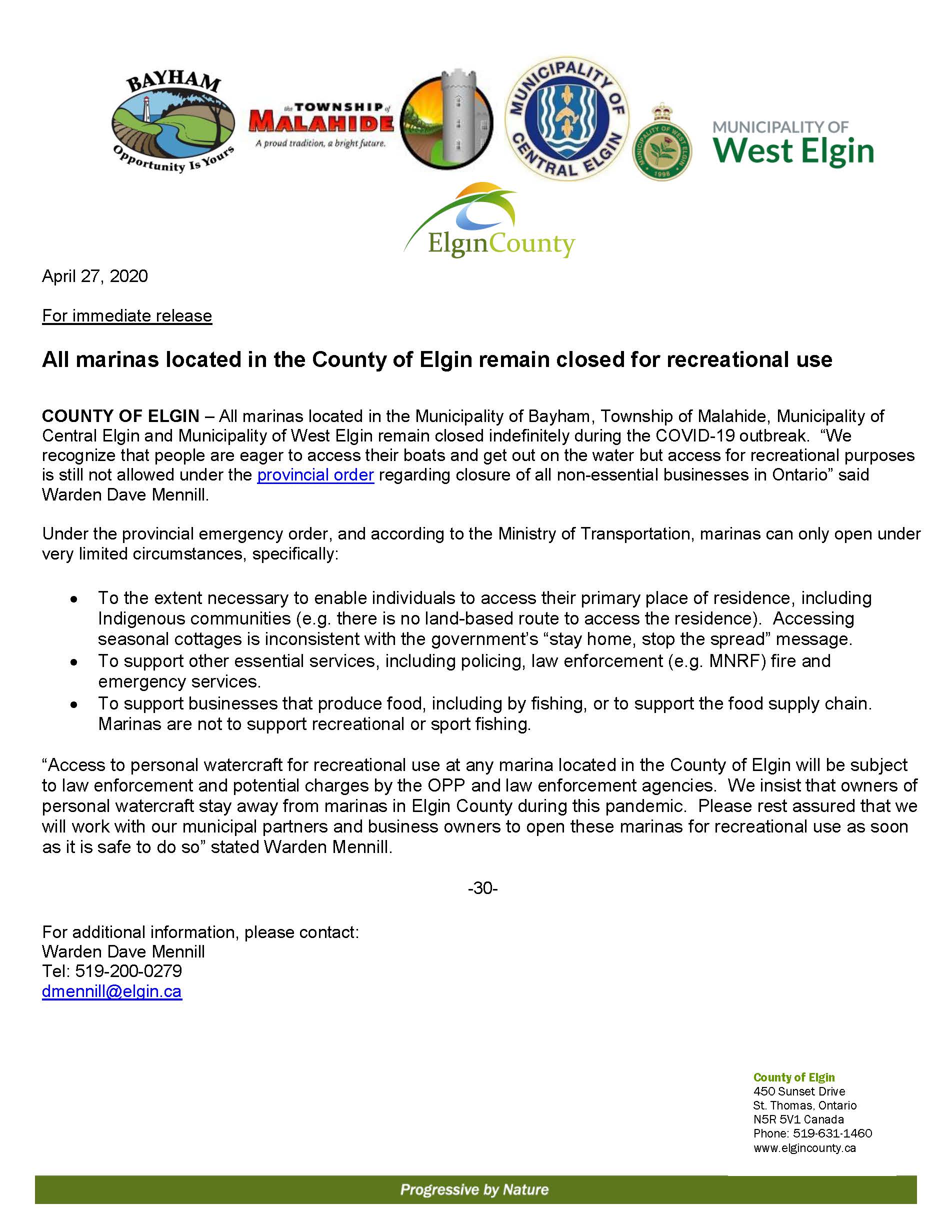 Posted on Monday, April 27, 2020 03:48 PM
Elgin County Warden, Dave Mennill issued a statement regarding the closure of marinas in Elgin County.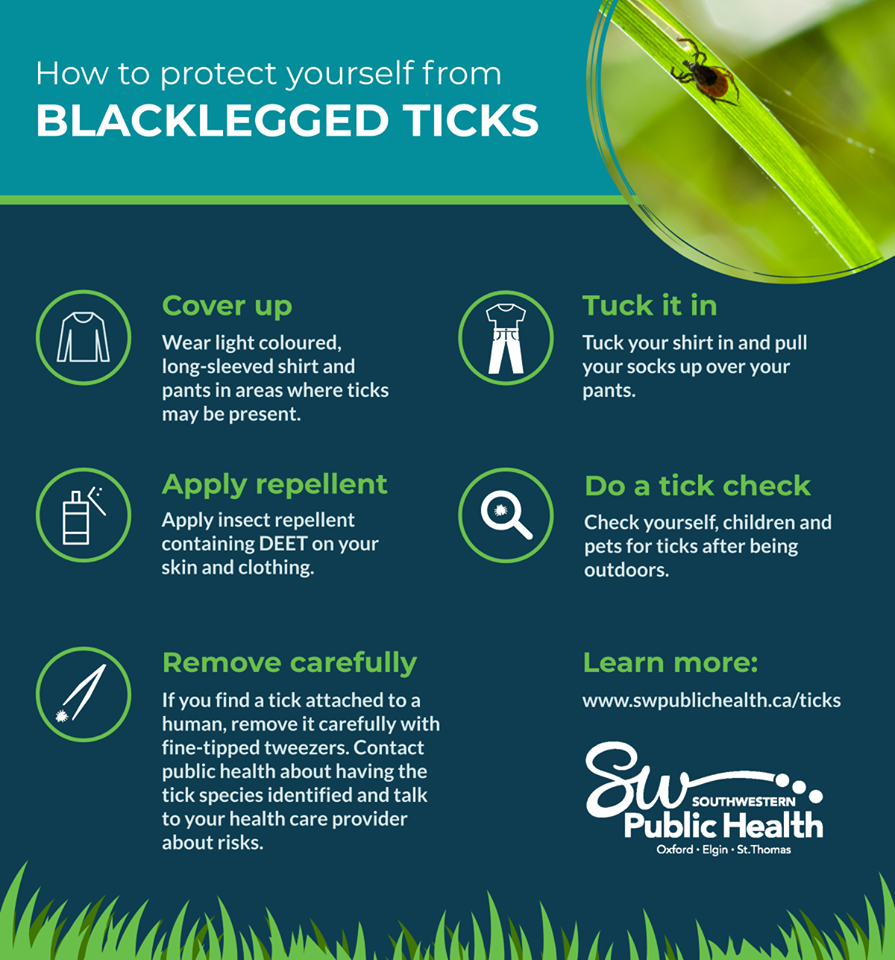 Posted on Monday, April 27, 2020 12:31 PM
Even though temperatures are still cool, ticks are already active. If you're spending time outdoors while physical distancing, make sure to protect yourself from tick bites:

✅ Wear light-coloured, long sleeve shirt and pants
✅ Tuck your shirt in and pull your socks over your pants
✅ Apply insect repellent containing DEET
✅ Do a tick check on yourself, children and pets
✅ If a tick is attached, remove it immediately with tweezers

Learn more at http://swpublichealth.ca/ticks.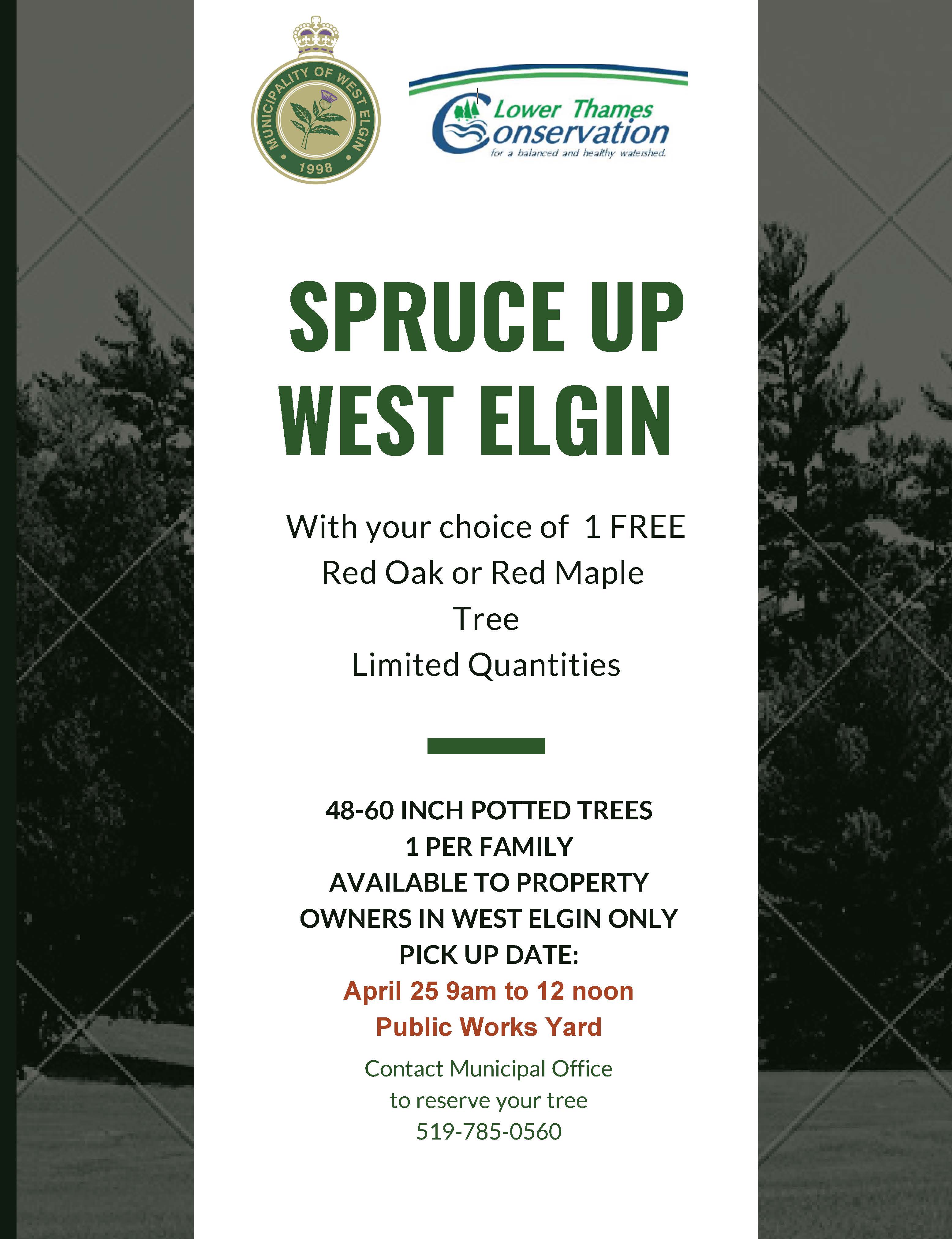 Posted on Friday, April 24, 2020 09:19 AM
West Elgin has teamed up with the Lower Thames Conservation Authority and is giving away 300 free trees to residents of West Elgin! Please contact the Municipal Office starting March 23, 2020 to reserve your free tree (limit 1 per family).
Best Management Practives for Tree Survival

Posted on Thursday, April 23, 2020 02:42 PM