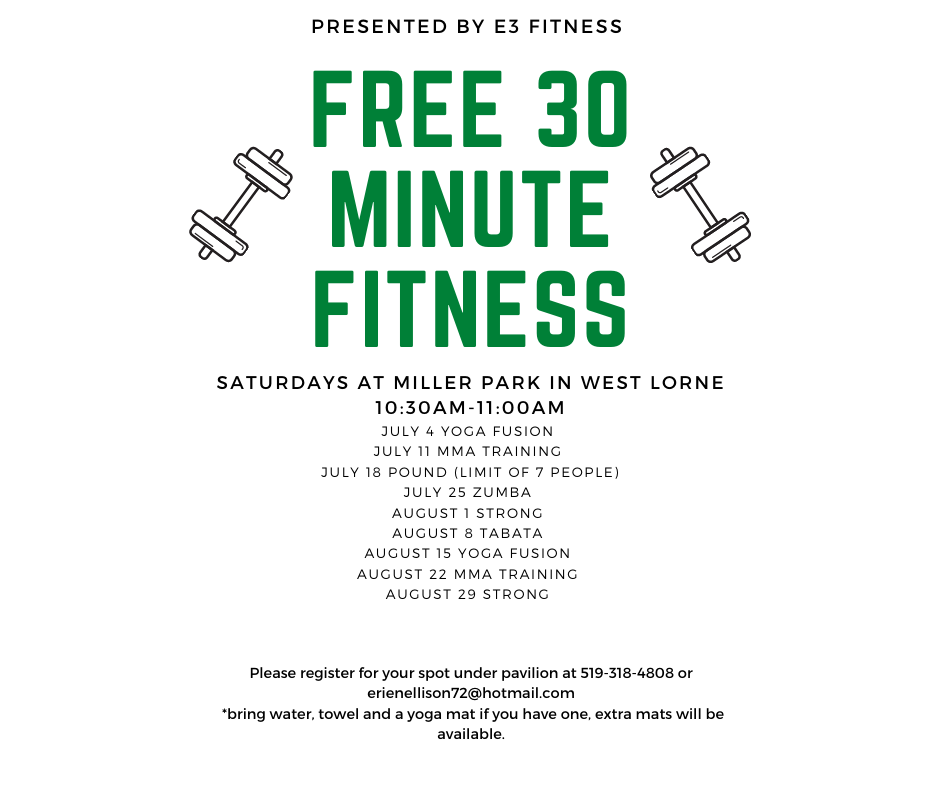 Posted on Tuesday, June 30, 2020 08:35 AM
Free 30 Minute Fitness Classes
Saturdays at Miller Park Pavilion in West Lorne from 10:30 am to 11:00 am.
Please register for your spot under pavilion at 519-318-4808 or erinellison72@hotmail.com. Please bring a water, towel and yoga mat if you have one, some extra mats will be available.
July 4 - Yoga Fusion
July 11 - MMA Training
July 18 - Pound (limit of 7 people)
July 25 - Zumba
August 1 - Strong
August 8 - Tabata
August 15 - Yoga Fusion
August 22 - MMA Training
August 29 - Strong

Posted on Friday, June 26, 2020 11:27 AM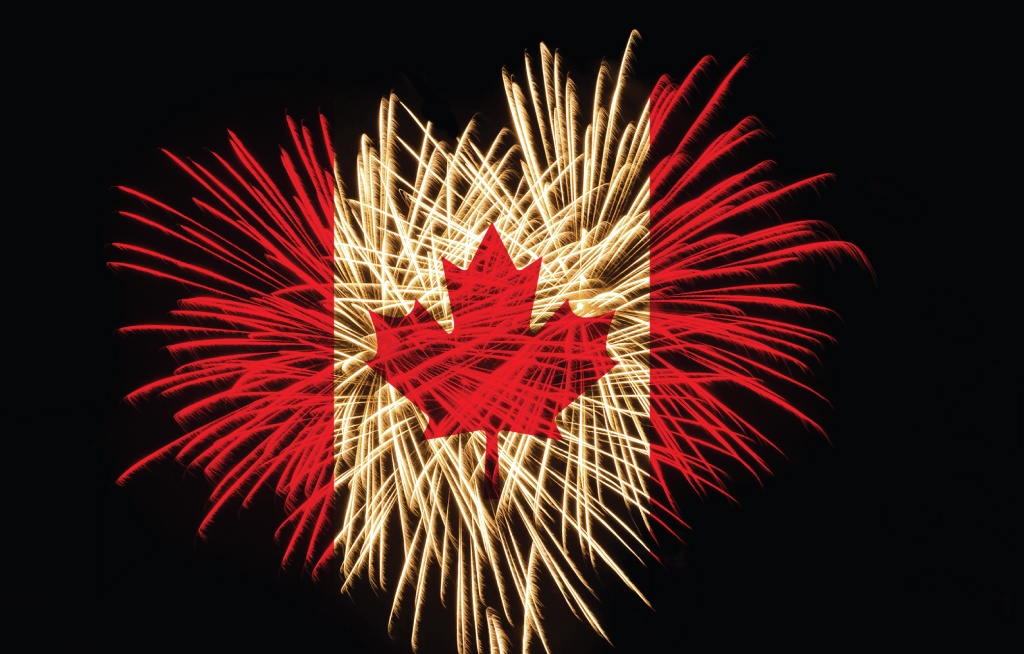 Posted on Thursday, June 25, 2020 12:08 PM
Reminder that the Landfill, Municipal Office and Service Ontario will all be closed on Wednesday July 1, for the Canada Day Holiday.
Garbage collection in Rodney and West Lorne will be pushed back by one day to accomodate the holiday.
Rodney collection will be picked up Thursday July 2 and West Lorne Friday July 3.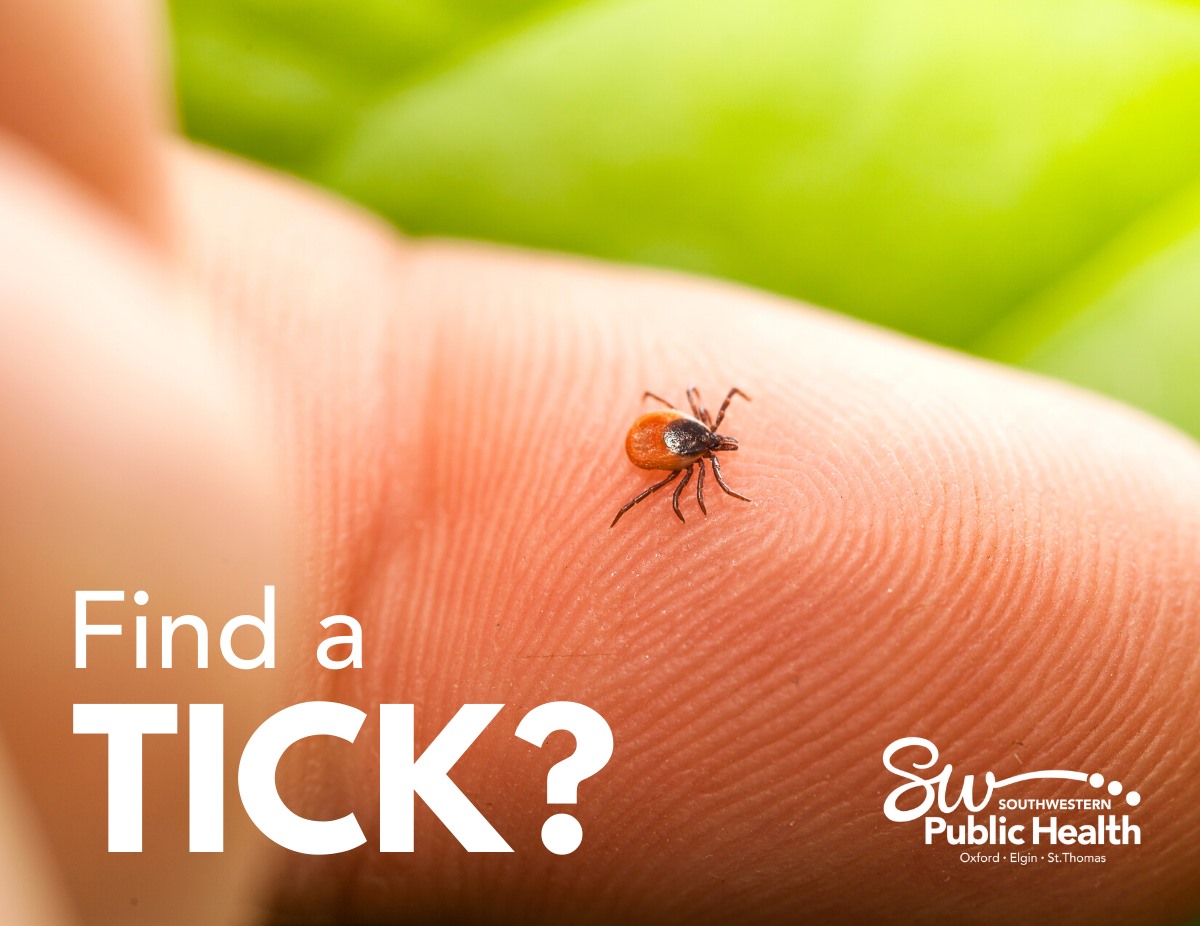 Posted on Wednesday, June 24, 2020 04:13 PM
Have you found a tick on a human? Submit a photo through eTick.ca and have it identified online instead of visiting the health unit during COVID-19.

Download the eTick.ca app (https://www.etick.ca/) on Google Play or the App Store, snap a photo of the tick and submit it. An expert will identify the tick within 48-hours and contact you via email with the results and any necessary public health measures.

Ticks can still be dropped off in-person at the health unit as well. Learn more at http://swpublichealth.ca/ticks.
Posted on Tuesday, June 16, 2020 08:49 AM
June 16, 2020
Notice of Special Meeting of Council
Mayor Duncan McPhail has called a Special Meeting of Council on Thursday June 18, 2020 at 9 am. This meeting will be held via Zoom in keeping with West Elgin Procedural By-law 2018-43.
Jana Nethercott
Clerk
Municipality of West Elgin