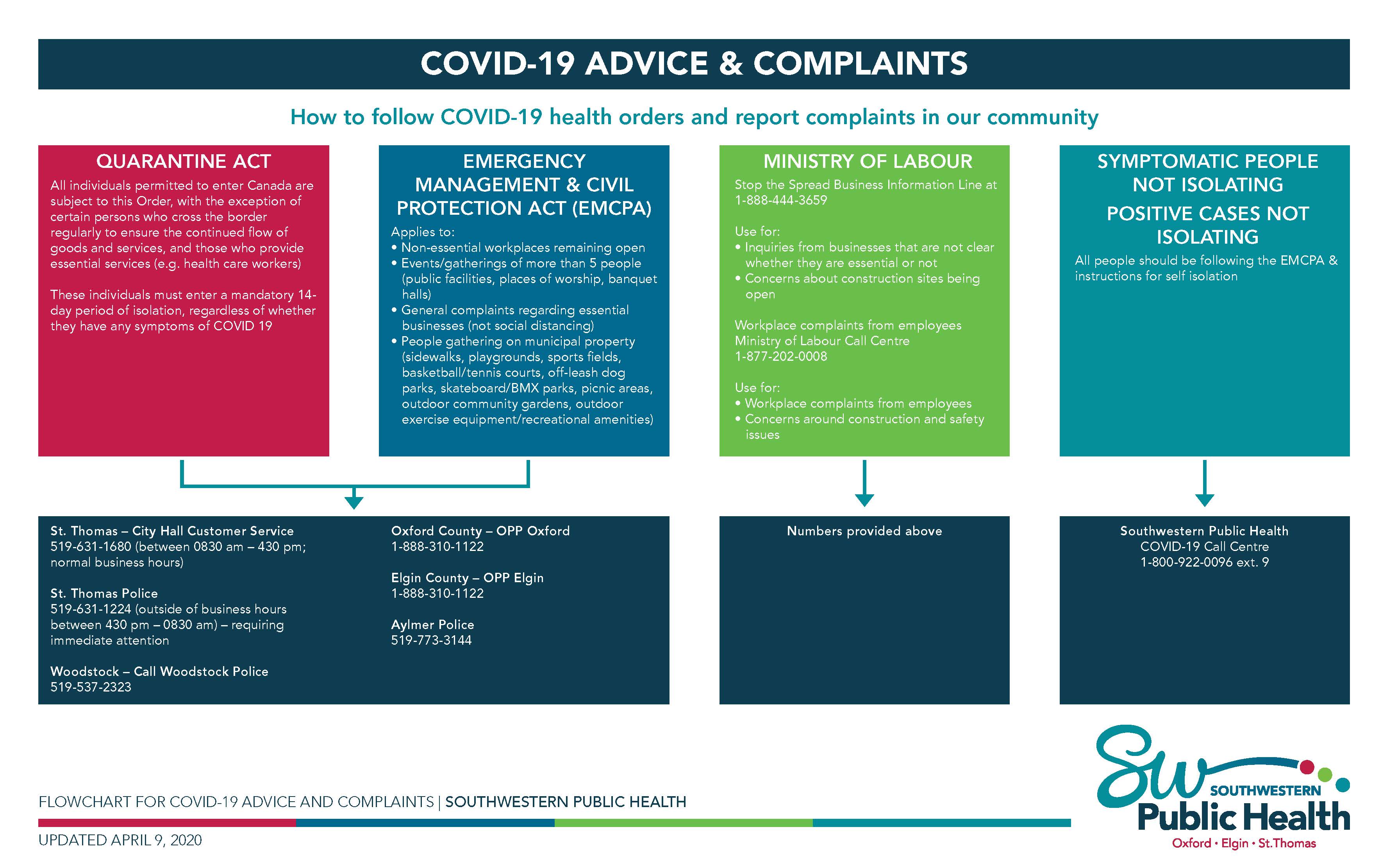 Posted on Tuesday, April 14, 2020 04:57 PM
Have questions about how to report a complaint related to COVID-19? See the flow chart. In West Elgin contact the Elgin County OPP non emergent line at 1-888-310-1122.

Posted on Sunday, April 05, 2020 01:00 PM
Questions about COVID-19? Southwestern Public Health COVID-19 Call Centre is open Monday - Thursday 8:30am to 8pm & Friday - Sunday 8:30am to 4:30pm. Call 1-800-922-0096 ext. 9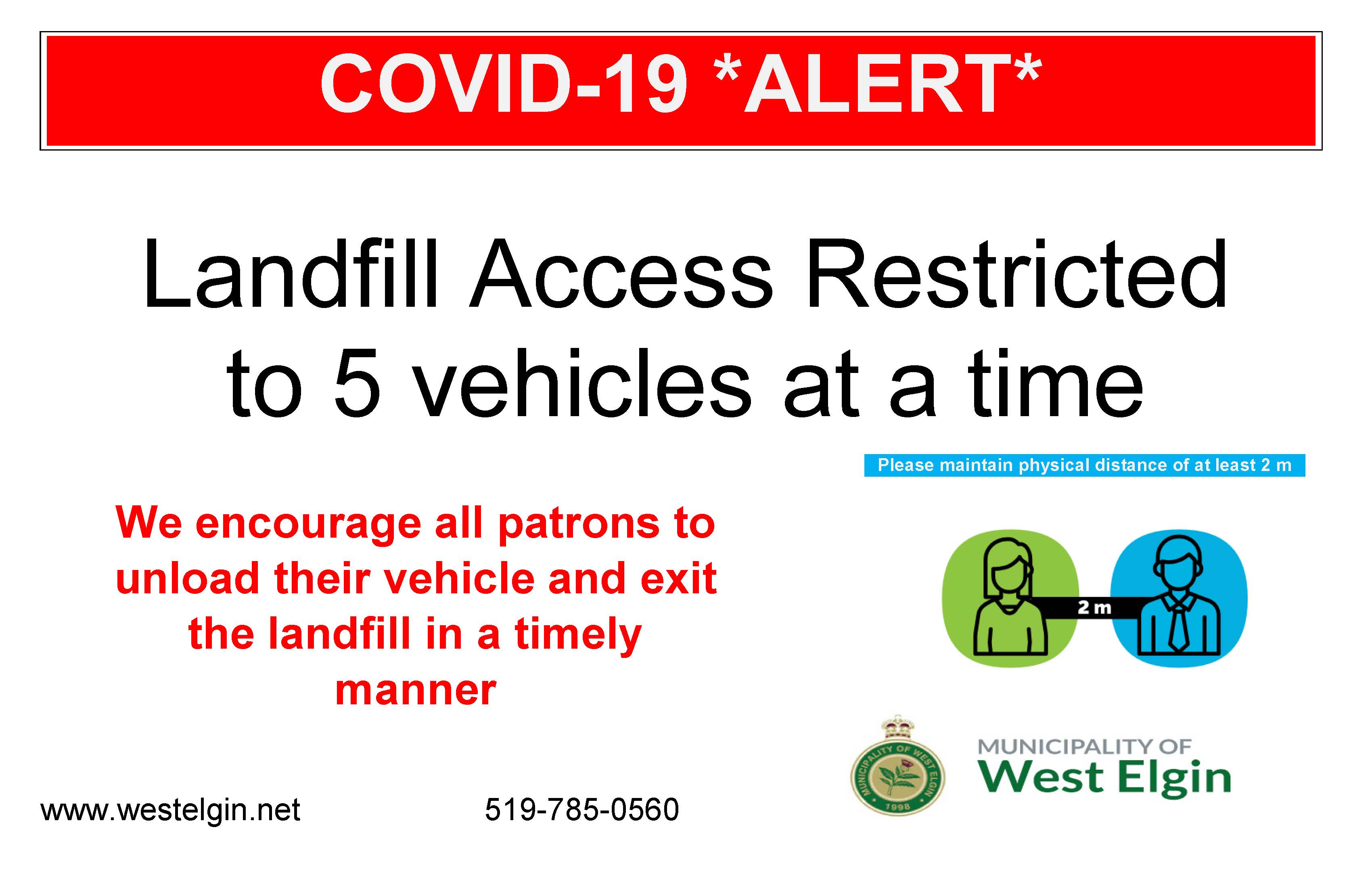 Posted on Friday, April 03, 2020 02:08 PM
Due to the COVID-19 pandemic, starting on April 4, 2020, West Elgin Landfill access is restricted to 5 vehicles at one time. This may cause delays and we encourage all patrons to unload their vehicles and exit the landfill in a timely manner.
West Elgin staff and Council want all residents to stay safe and still provide as many services as we can.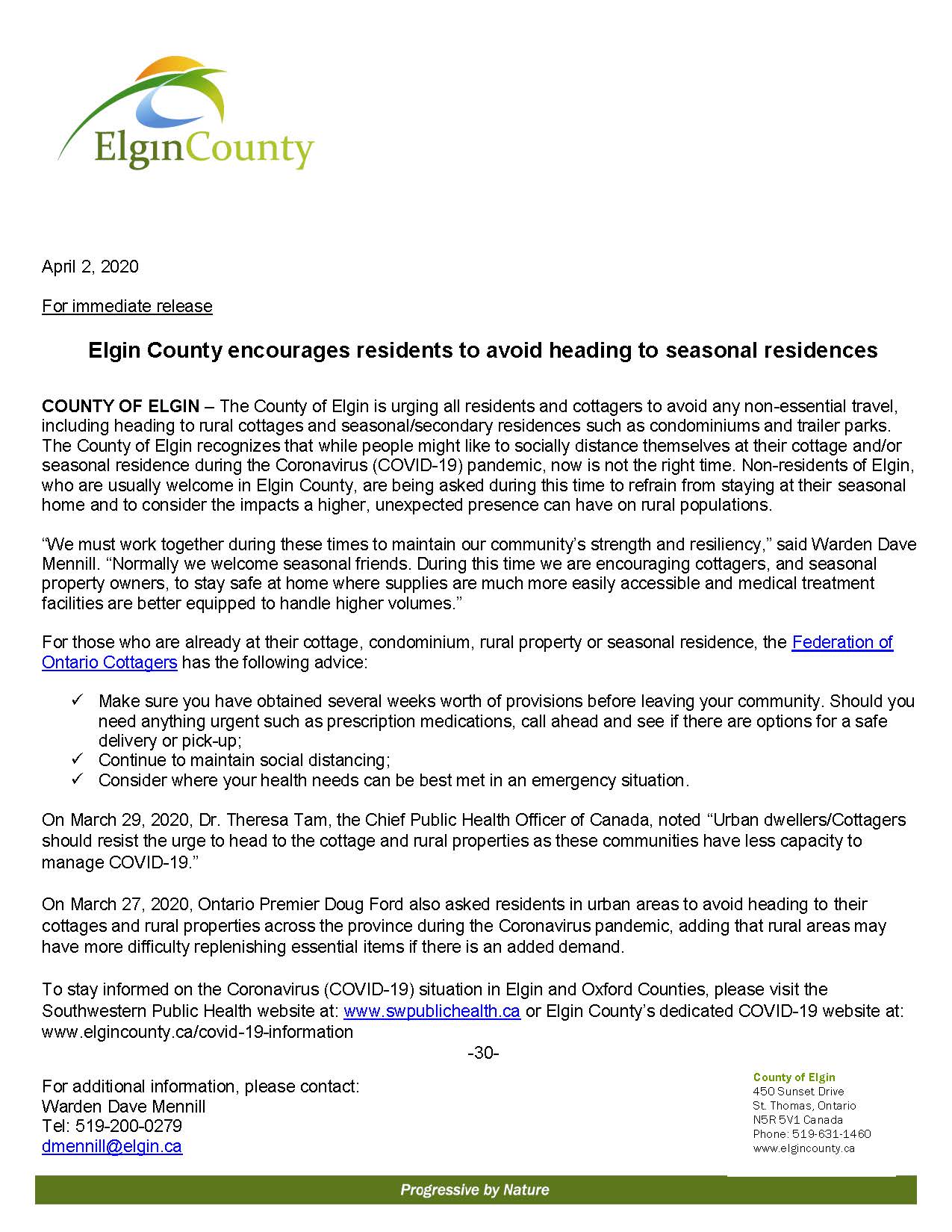 Posted on Friday, April 03, 2020 01:13 PM
Elgin County Warden Dave Mennill issued a statement urging everyone to avoid any non-essential travel, including to rual cottages and seasonal/secondary resiences such as condominiums and trailer parks. The County of Elgin recognizes that while people might like to socially distance themselves at their cottage, trailer and/or seasonal residence during the Coronavirus (COVID-19) pandemic,now is not the right time. Non-residents of Elgin, who are usually welcome in Elgin County, are...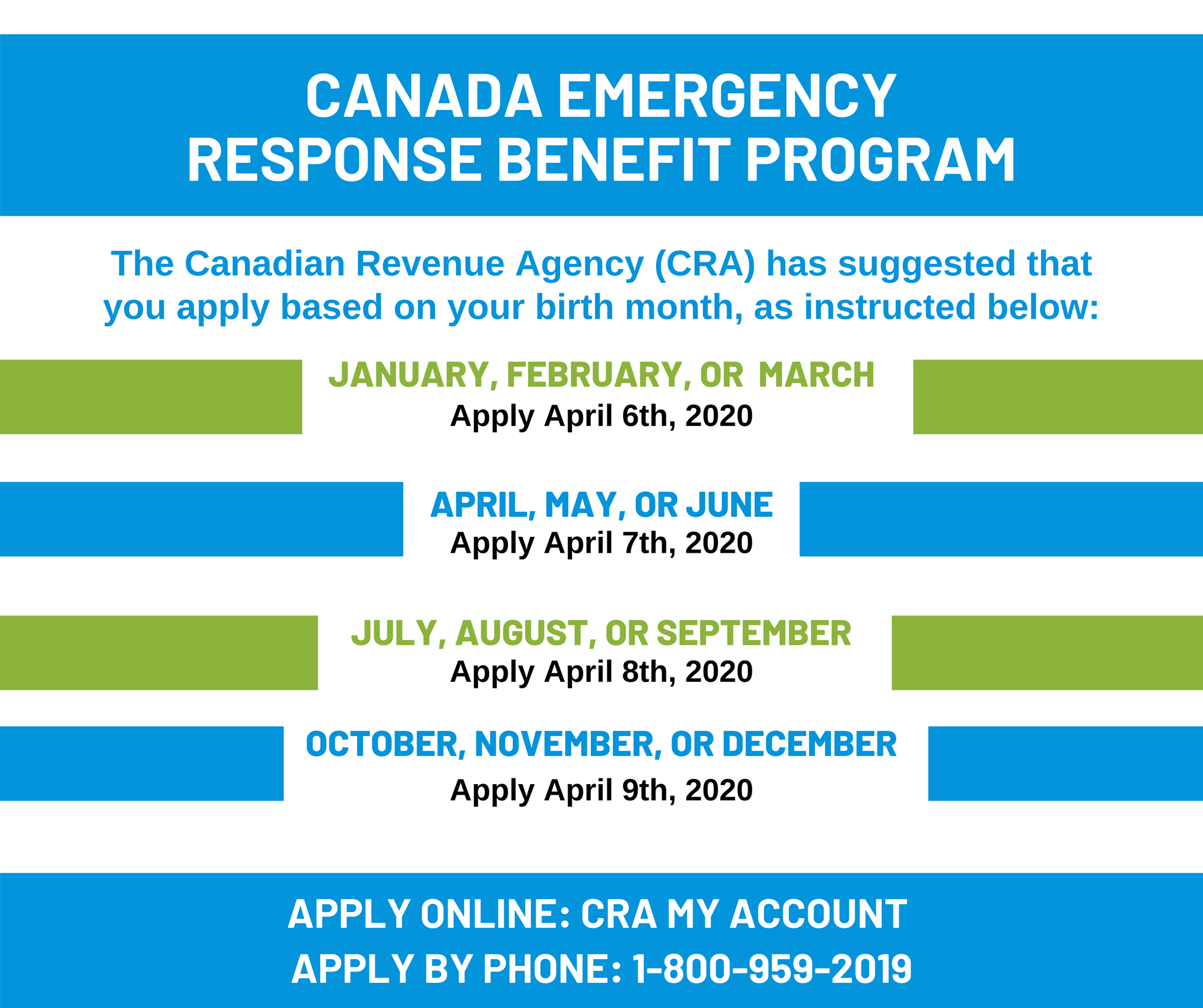 Posted on Friday, April 03, 2020 11:26 AM
IMPORTANT INFORMATION ABOUT THE CANADA EMERGENCY RESPONSE BENEFIT (CERB)

The CERB will be available to workers:
- Residing in Canada, who are at least 15 years old;
- Who have stopped working because of COVID-19 or are eligible for Employment Insurance regular or sickness benefits;
- Who had income of at least $5,000 in 2019 or in the 12 months prior to the date of their application; and
- Who are or expect to be without employment or self-employment income for at least 14 consecutive days in the...