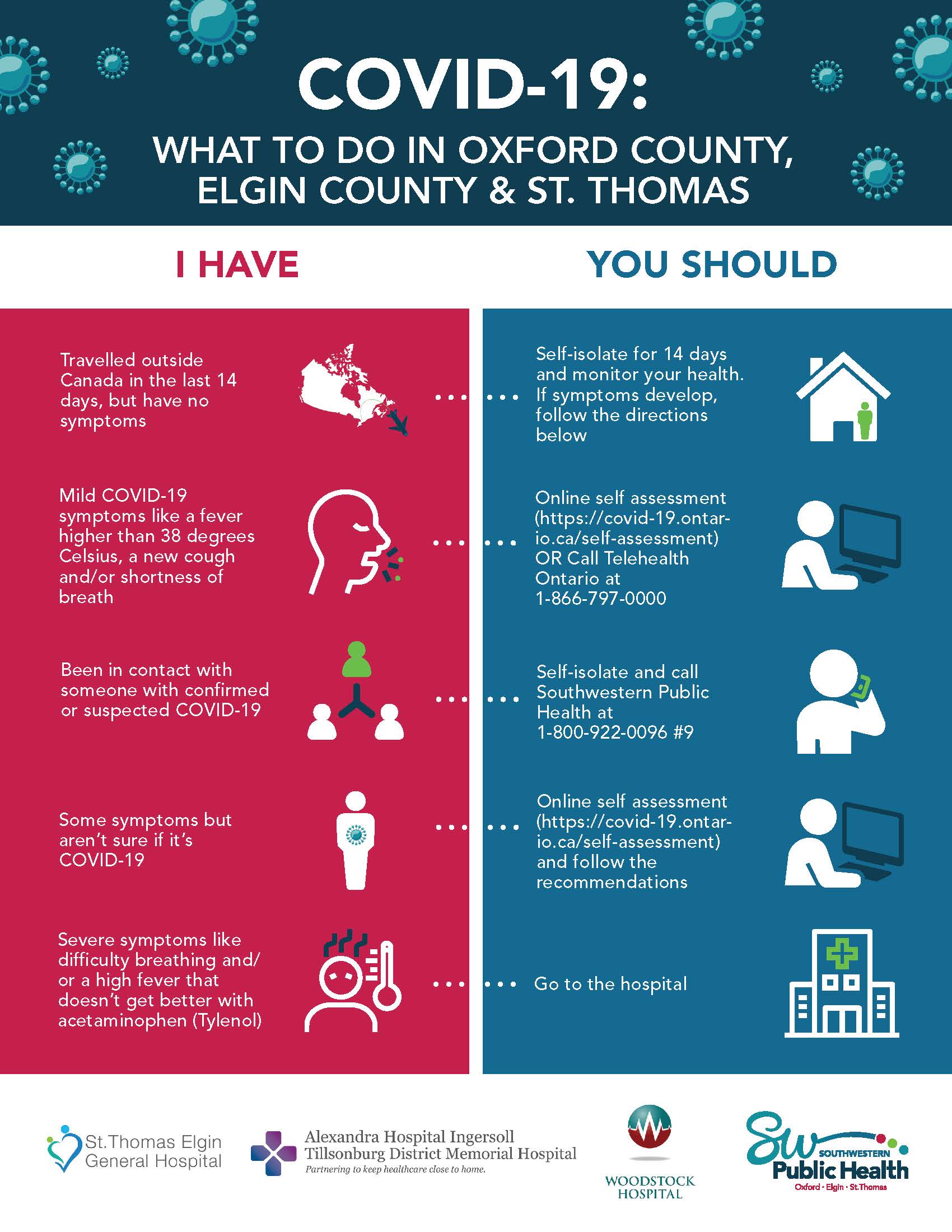 Posted on Thursday, April 02, 2020 07:35 PM
Information provided by Southwestern Public Health on what you should do if you feel ill.

Posted on Tuesday, March 31, 2020 01:27 PM
Southwestern Public Health has compiled a list of Emergency Food Access Programs in Elgin and St Thomas. In West Elgin:
Caring Cupboard Rodney - Open for operation on an as needed basis. Currently they are answering the phones for requests for food 519-785-2026
Foodland West Lorne - Free delivery within West Elgin. 519-768-1750. Please see their Facebook for updates
Rodney Market - Free delivery or curbside pick up. 519-785-3000. Please see their Facebook for...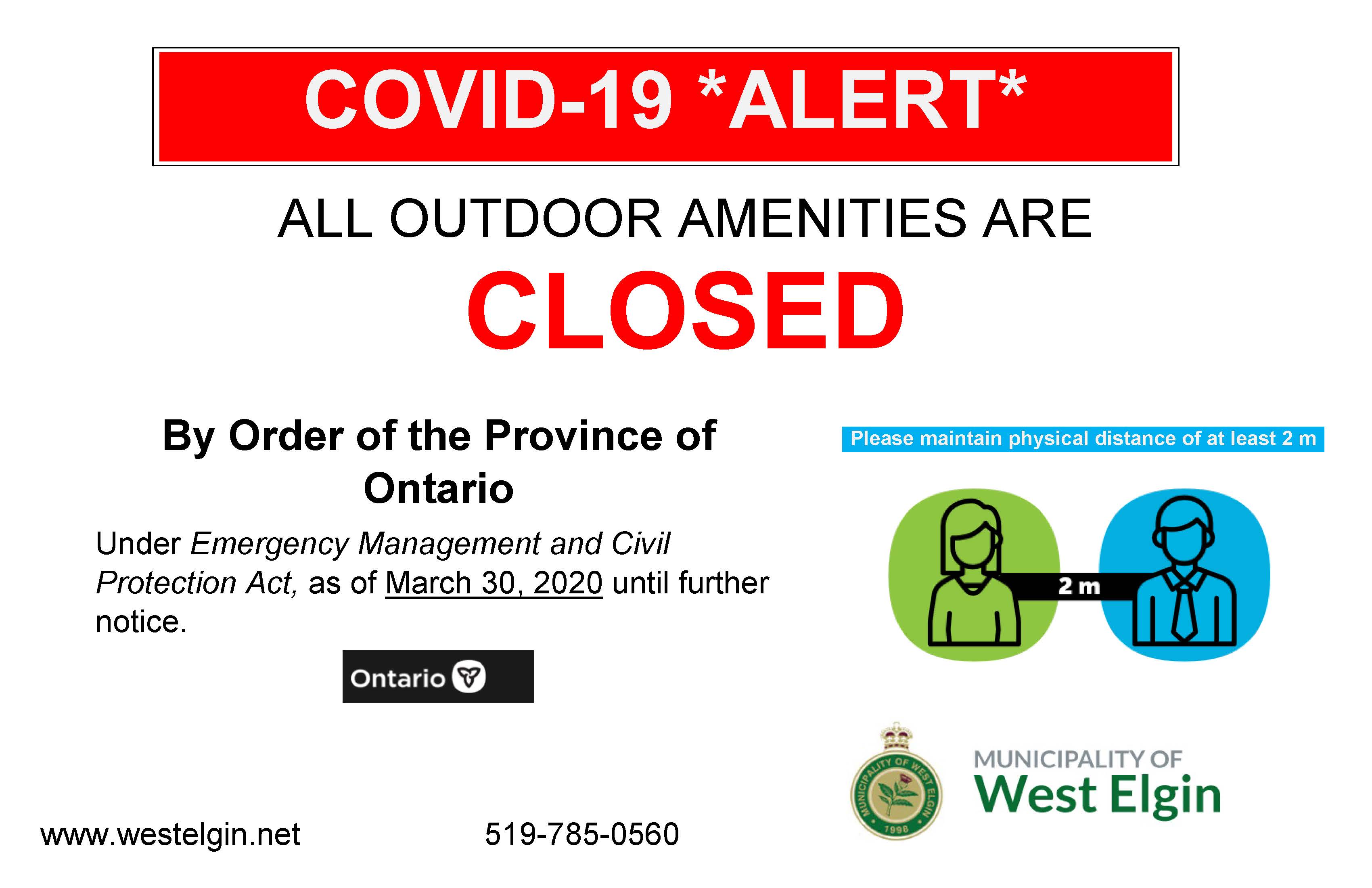 Posted on Tuesday, March 31, 2020 10:18 AM
March 30, 2020
The Province of Ontario ordered the closure of all outdoor recreational amenities such as playgrounds, public beaches, community gardens and sports fields.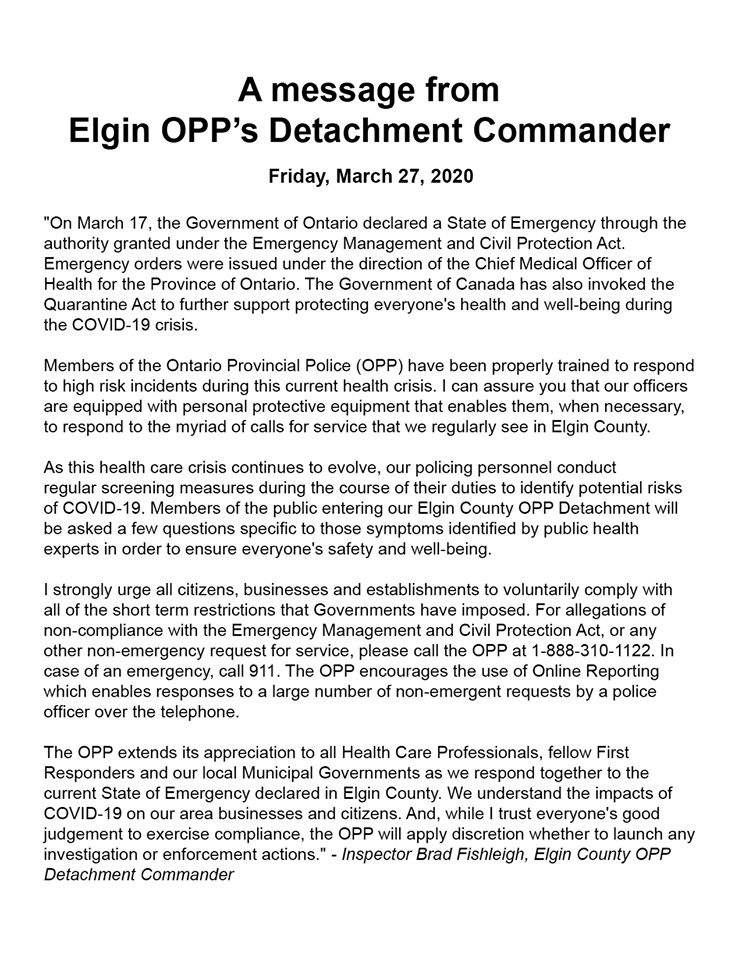 Posted on Friday, March 27, 2020 03:56 PM
Under the Emergency Management and Civil Protection Act you can report any non compliance with the short term restictions due to COVID-19 to: 1-888-310-1122.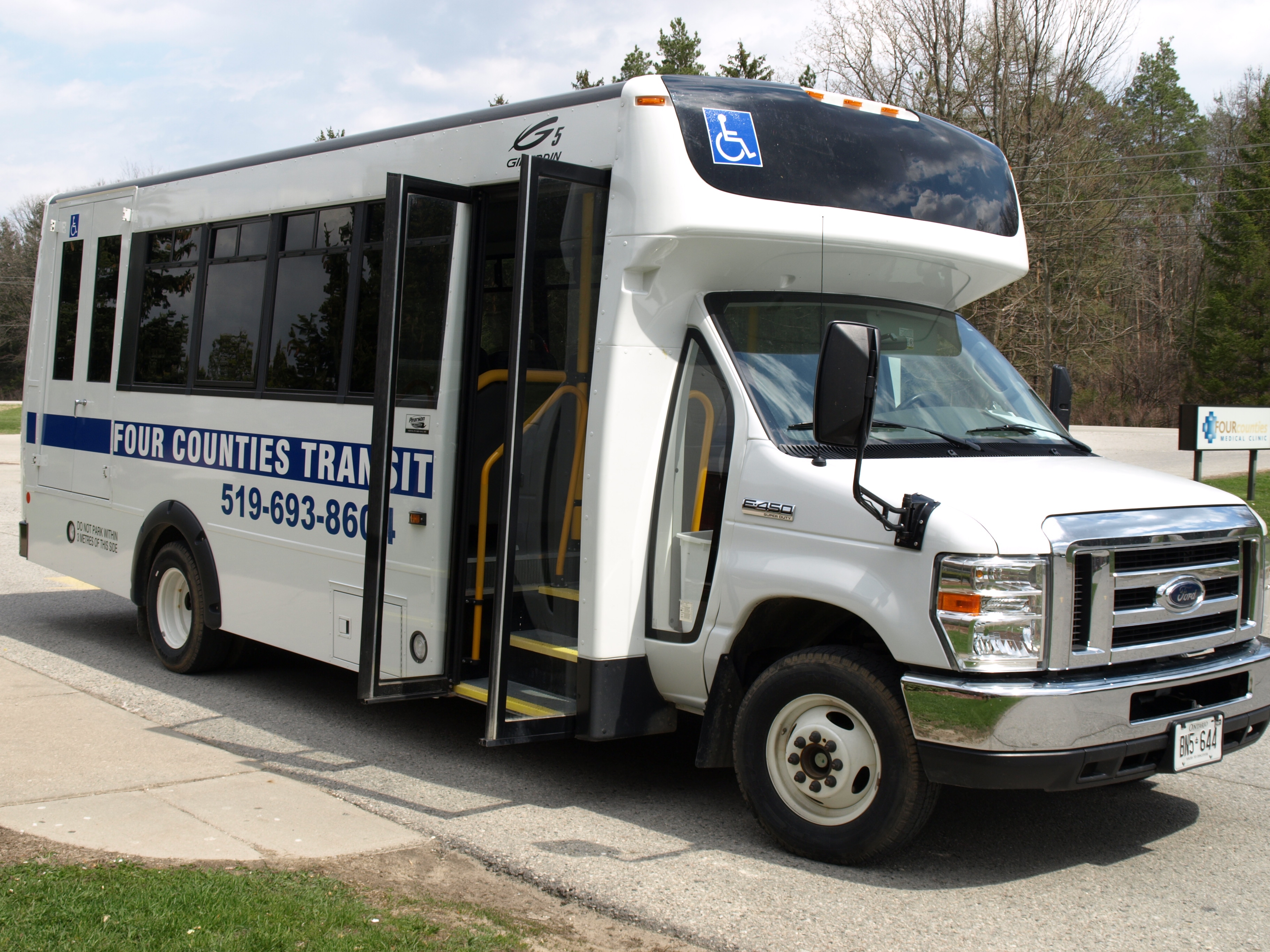 Posted on Thursday, March 26, 2020 11:21 AM
In light of the recent developments concerning COVID-19, specific measures have been taken to control the spread of the novel coronavirus. Please note that Four Counties Transit services as of Tuesday March 24th 5 p.m. will be cancelled until further notice. We are sorry for any inconvenience.